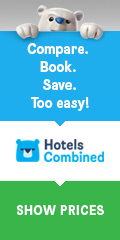 Products
Red Nose Baby Wipes
Aussie Wipes have joined forces with charity SIDS and Kids to launch Red Nose Baby Wipes, the only Australian owned and manufactured wipe on the market.
Baby wipes are used on a daily basis by mums, dads and carers across the country – so why not make a social contribution next time you're cleaning your little ones grubby hands or bottom with the Australian made products from the Red Nose Baby Wipes range, and support a cause all year round to 'help save babies lives.'  With 5% of ALL sales from the wipes going to the charity SIDS and Kids, you will play your part in supporting vital research into stillbirth, Sudden Infant Death Syndrome (SIDS) and safe sleeping practices, as well as bereavement programs and support services for families 365 days a year.
Aussie Wipes has been making high quality health and hygiene products for Australian families since 2003. They launched Red Nose Baby Wipes in January 2013 with a strong value regarding sustainable forestry. They are the only baby wipes in Australia accredited by the Forest Stewardship Council® (FSC) supporting forest management and preserving wildlife habitats for future generations.
What's more is Red Nose Baby Wipes are dermatologically tested and approved for sensitive skin, pH balanced and specially designed to be 'not too wet and not too dry'. The wipes are also soft and gentle on baby's delicate skin and strong enough to get the job done without the need for countless wipes for one nappy change. Their clever interleaving technology means one wipe comes out at a time, and often that's all you'll need to ensure your bub is clean and dry.
"We at Aussie Wipes are passionate about 'saving babies lives' and therefore we are delighted to form a partnership with SIDS and Kids to launch our Red Nose Baby Wipes. We hope that all Australian mothers will support SIDS and Kids by purchasing packets of our Red Nose Baby Wipes all year round," says Simon Bartter, CEO of Aussie Wipes.
"Our new Red Nose Baby Wipes are a perfect extension to our loved Red Nose Day brand and offer Australians another easy way to support SIDS and Kids all year round, beyond Red Nose Day on June 28th. Partnering with an Australian manufacturer like Aussie Wipes means we are able to provide a high quality product. We encourage more Australians to buy our wipes and help SIDS and Kids to save more babies' lives," says Leanne Raven, Red Nose Day CEO.
The sudden and unexpected death of a baby in pregnancy, birth, infancy and childhood is experienced by over 3,500 Australian families each year, through stillbirth, SUDI and accidents. SUDI includes SIDS and fatal sleeping accidents and sadly, there is no known cause for many of these deaths.
Benefits of Aussie Wipes products:
– 5% of all sales are donated to SIDS and Kids
– FSC certified
– pH balanced
– Dermatologically tested and approved
– The only Australian made and owned baby wipe on the market
– Available in scented and unscented varieties
Product range:
– Unscented Baby Wipes (Jumbo, 100 wipes RRP$5.99)
– Scented Baby Wipes (Jumbo, 100 wipes RRP$5.99)
– Flushable Toddler Wipes (40 wipes RRP$3.99)
– Travel Baby Wipes (30 wipes RRP$3.99)
Bulk orders of 1 carton containing 9 jumbo packs of 100 wipes per box are $35.97. All products are available for purchase from www.aussiewipes.com.au, leading IGA stores nationally, or you can call 1300 4 WIPES (1300 494 737) or directly from SIDS and Kids www.sidsandkidsshop.org. For more information on Aussie Wipes and the Red Nose Baby Wipes range visit www.aussiewipes.com.au or 'like' Aussie Wipes on Facebook www.facebook.com/AussieWipes?fref=ts
#aussiewipes
#rednosewipes
http://www.aussiewipes.com.au/