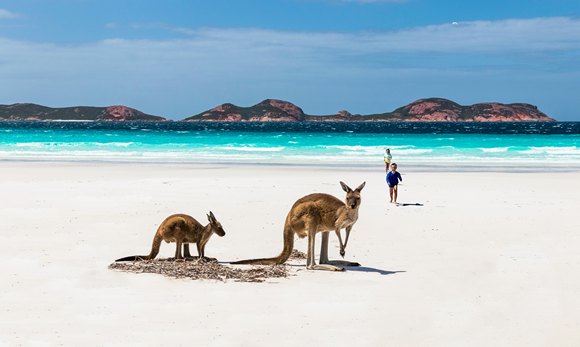 4 Fun and Cool Things to Do in Australia
Australia is definitely one of the coolest places you can visit on this Earth. Its spectacular landscapes with their unique and lush flora and fauna make it stand out. Despite the fact that it is a really long journey for many people to leave their homes and go there, it receives millions of visitors every year. And you should definitely be part of these statistics so that you can see for yourself the beauty and the magic of Australia. In order to have a successful trip there, there are 4 fun and cool things that you must do in Australia.
1. Shark Cage Diving, Port Lincoln
Would you like to see a shark from up close? Well, in Port Lincoln, a city in South Australia, you can! You will be put in a cage, and you will dive in the Great Australian Bight. There you will get to see sharks and sea lions swimming all around you. It might sound scary, but it is a safe and truly exhilarating experience that is worth trying once in your life.
2. Figure Eight Pools, Lilyvale
Sydney is one of the cities that you must visit and explore during your holidays in Australia as it is full of legendary landmarks, such as the Sydney Opera House. It would be wise to hire a car during your stay there in order to have the time and the energy to visit all the tourist attractions that interest you. Also, a car will be handy so that you can go on a day trip to Lilyvale and visit the amazing natural phenomenon in Figure Eight Pools. You can find the ideal vehicle for your explorations in Australia on Enjoy Travel since a detailed description of the available hire cars is provided so that users can spot the best car for them immediately and book it online right away. Driving around with such a trustworthy car, you can focus on the magical experience of swimming in natural pools created thanks to unique rock formations. You should know that getting to the pools is challenging and you can swim only if there is low tide.
3. Lake Hillier, Middle Island
Did you know that there are many pink lakes in Australia? Yes, you read that right; pink! But since Lake Hillier is not the only pink lake, why do we recommend this one? Because the only way to see it is by booking a flight. You cannot land on Middle Island, the island where this small lake is, but you can spend some time admiring it from above. Contrasting the pink small lake with the vast blue ocean makes the experience even more breathtaking.
4. Kangaroo Island
Since we started talking about the islands, we have to mention Kangaroo Island, where you can do the most iconic and fun things in Australia. Kangaroo Island is the ideal place for nature and animal lovers. A big part of the island has not been spoiled so that wild animals and plants can live normally. This means that you can go there and see kangaroos and koalas wandering around. There are excellent hotels, restaurants, safari and other tourist-focused businesses that will help you take advantage of your time there and have a great time in Kangaroo Island.
Sydney Unleashed is one of Australia's premier entertainment publications exploring the latest in lifestyle trends. From Sydney's finest restaurants, cafes and bars to the hottest in gadgets, products, and home entertainment, Sydney Unleashed is your one-stop lifestyle platform.