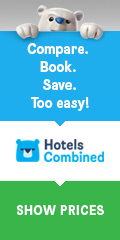 Music
Todd McKenney & Georgie Parker Unite
Todd McKenney and Georgie Parker, two of the most revered and respected names in Australian entertainment, unite this August and September for their first concert tour, "DUETS".
The gifted pair shares a mutual love of music and dance and have nurtured a strong friendship, encompassing 32 years.  Meeting initially in a dance class, their careers took off in different directions, denying them the chance to work together until they starred in the musical production, 'Crazy For You' more than 20 years ago.  "DUETS" is their first opportunity to take the stage together in their own standalone concert tour, singing, dancing and performing a wide range of their favourite duets.
A sneak look at the set list shows an exciting diversity of material earmarked for the live show – everything from Elton John/Kiki Dee to Tina Turner/Jimmy Barnes, Dolly Parton/Kenny Rogers, Annie Lennox/Aretha Franklin and many more delights, promising the ultimate night out!
Todd McKenney is thrilled to have the opportunity to tour with Georgie Parker, saying today, "When Georgie and I get together, we have so much fun – we laugh and laugh!  We've been itching to get together for a tour and can't wait for these shows.  Whilst Georgie is widely recognised as an incredible actress, she's actually one of this country's best-kept secrets as a singer, she has the most amazing voice."
Georgie is equally effusive, saying, "I've known Todd for 32 years. We first met in a pas de deux class at Ross Coleman's Studio. He was an amazing partner, and my feet, literally, didn't touch the ground.  He never flinched when I jumped at his groin (part of the lift called The Fish). And I never doubted that he had my back!  12 years on from that we starred in 'Crazy For You', and it was SO exciting to share the stage with him in a leading role.  It was an intense show, he was hardly off the stage, but again we had enormous trust, and with that came the fun.   So 20 years on from that, here we are again. I sincerely cannot wait to not only share this show with the audiences, but to simply hang out with Todd. He's a rare human being, plus he's a bit naughty, like me!  But the best people are don't you reckon?"
Be quick to secure your tickets for this rare opportunity to see two of Australia's finest talents live in concert – all ticketing information at www.toddmckenney.com.au
TODD MCKENNEY AND GEORGIE PARKER "DUETS"
05 Aug: Her Majesty's, Adelaide
12 Aug: Wrest Point Entertainment Centre, Hobart
19 Aug: State Theatre, Sydney
26 Aug: The Star, Gold Coast
02 Sep: His Majesty's, Perth
09 Sep: The Palms at Crown, Melbourne (2 shows)