Top Ways to Increase the Value of Your House Before Selling It
There are plenty of ways to increase the value of your house before you sell it. Some great tips include installing new appliances, updating the landscaping, and repainting. These are all quick updates that will make a big difference in the sale of your home!
1. Invest In New Floors
Investing in new floors can be a difficult update that will not only increase the value of your house immediately, but it will also pay off in the long run. New flooring is always an excellent choice because they are easy to clean and maintain. Think about investing in leading timber flooring because it has a very modern look. New flooring increases home value because you are increasing the overall quality of the home. Also, this is a big project that will need to be completed before you put it on the market, so this will increase your chances of selling it faster. Think about how it affects the interior and how it will go with the doors, windows, and walls.
2. Repaint The Exterior
One of the easiest updates that will give you an immediate return is painting your house. Painting your front door or your garage door can seriously spruce up your curb appeal. Not only does it look good, but painting is also one of the cheaper updates you can make. If you want to increase the value of your house before selling it, then you will need to match the colors to those that are popular in today's market. Also, think about using durable paint that is meant for the exterior because that will ensure that the paint job lasts longer.
3. Check for Leaks in Your Basement and Repair If Any
Leaks in your basement can be a serious issue and they decrease the value of your property significantly. If you have water damage, then you must get it fixed before you put it on the market because houses with water damage are hard to sell. You don't have to spend a ton of money on the repairs because it is usually something simple. Look around your basement and see if you can find any holes or cracks where water could potentially come in. Your basement needs to be completely dry and free of water before you list it.
4. Update The Kitchens and Bathrooms
The kitchen and the bathrooms are two of the most important rooms in your house that affect your home value significantly. If they look dated, then you should update them because the new styles will increase the overall appeal of your property. New countertops, backsplashes, toilets, and tubs can seriously update your space. If you don't like the idea of making extensive renovations, then simply replace the faucets, light fixtures, and cabinet hardware for inexpensive updates that go a long way. Also, think about painting these rooms with neutral colors because they are easy to change later on. Check with your real estate here to get some ideas.
5. Replace Your Appliances
Another great way to increase the value of your house is by replacing your appliances with something stylish and new. When buyers come into a kitchen, they automatically look at the fridge, then stove, and then the dishwasher. If these appliances are old and outdated, then they will reflect poorly on the rest of the home. New appliances will make your home more appealing to potential buyers. It is also a good idea to think about replacing the washer and dryer because it will give you one less thing to worry about after you move.
6. Roofing
Investing in new roofing will increase the value of your house because it is an essential feature of your home. If your roof is old, then you should consider getting a new one before you put it on the market. Sometimes roofs can be replaced rather quickly and they are not too expensive. Usually, if there are no leaks or problems with your roof then you can just replace the shingles. When it comes to your roof, always choose to hire a professional because of the safety precautions that need to be taken into consideration.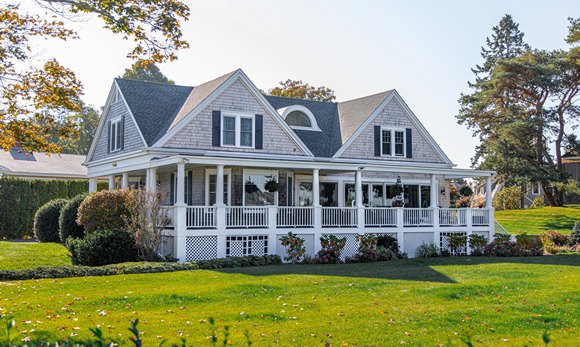 You should now know the main ways to increase the value of your house before you put it on the market. When there are updates and renovations done, then the home is more desirable and buyers crave that. You can also attract a buyer with a beautiful curb appeal because everyone loves a freshly painted home. If you want to further increase its value, then you should think about landscaping. Landscaping products from ArchiPro can help get your landscaping done quicker. It is possible to sell your house in a couple of months if you follow this guide closely.
Sydney Unleashed is one of Australia's premier entertainment publications exploring the latest in lifestyle trends. From Sydney's finest restaurants, cafes and bars to the hottest in gadgets, products, and home entertainment, Sydney Unleashed is your one-stop lifestyle platform.