Top Ways To Surprise And Impress Your Partner In Bed
If you have been with your partner for a long time, then it's likely that they know all of your tricks in the bedroom. Learning something new and surprising them is a great way to improve your sex life and satisfy them sexually. There are many ways that you can learn new tricks, from watching pornography to attending sessions with a sex guru or counsellor. Becoming better sexually is one of the best gifts you can give your partner.
This article will explain some of the most effective ways of surprising and impressing your partner in the bedroom:
Use Sex Toys
If your partner enjoys sex toys, then introducing them into the bedroom could be a great way to surprise them. You could surprise them with an anal bead, a vibrator, or even a dildo. According to the sex gurus from www.thehotspot.com.au, sex toys make for great martial aids. This is especially true if you underperform and want to surprise your partner by giving them an orgasm. Ally Wilson, who runs the kink store chastitybelt.com.au says if you can't give them an orgasm yourself, then a sex toy is the way to go. They are very effective and are designed with pleasure in mind.
Initiate Sex
If your partner is the one who initiates sex, then try to initiate it yourself for once. By initiating sex with them, you will surprise them and make them happy. If you have invested in a sex toy, then you can also show them it, discuss it with them, and if all goes well use it on them. Try to get your partner in the mood before you initiate sex by practising foreplay, listening to music, or lighting some candles. You could also run a bath or shower and invite your partner in with you if you really want to surprise them.
Oral Sex
Oral sex is a fantastic way to surprise and impress your partner, especially if you rarely perform it on them. If you do not regularly perform oral sex, then you should read a few guides online to learn how to do it. If you are going to perform oral sex, then make sure that your partner has washed, and you have brushed your teeth. Cleanliness is very important when you are performing oral sex. If you're not extra clean, then you or your partner could develop a nasty infection.
Dress Up
Getting dressed up for your partner and wearing a sexy outfit is a fantastic way to spice things up and surprise them, especially after a long day of work. Put on a sexy outfit [or wear nothing at all] and wait for your partner to return home. When they do, call them upstairs and surprise them. There are many different websites where you can find lingerie or alternatively you can visit your local high street and pop into a store yourself. It may be best to do this so that you can try lingerie on and see how it looks on you before you buy it.
Suggest Roleplay
Roleplaying can be very exciting, especially if your sex lives have started to stagnate. There are lots of websites online detailing and explaining how to approach roleplay and offering roleplay scenarios. If you are going to practise any type of roleplay, it's important that you come up with a safe word that you can say at any time to terminate roleplay. A safe word will ensure that, if at any point, you find yourself uncomfortable, you can immediately stop the roleplay scenario. You should both come up with a roleplay scene that you find erotic and comfortable.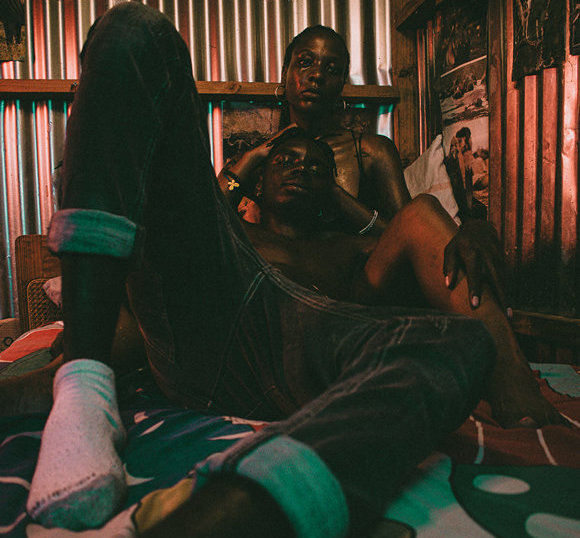 Threesomes
If your partner has always fantasised about having a threesome, then introducing a third person to the bedroom for the night could be a great way to surprise them. You must make sure that you are comfortable first, however. You should never engage in any form of sexual activity that you aren't comfortable with. Some people simply don't like the idea of sharing their partners, which is perfectly fine. If you do find the idea of a threesome erotic, then you could ask some of your friends if they would be willing to participate, or failing that, hire an escort.
Sex Outdoors
Surprising your partner by initiating sex outdoors is a very effective way of turning them on. If you are going to have sex with your partner outdoors then you need to make sure that you find somewhere that is discreet. Outdoor sex is illegal and is arrestable in some places. Alternatively, you could have sex in the garden, although that's not quite as exciting. In terms of initiating sex, you could also initiate sex at home, but in locations you have never had sex in before, such as in the kitchen, on the floor, or on the couch.
Sex Guides
There are lots of guides online that can tell you how to be better in bed. There are also many books that explain how to be a better lover. If you aren't interested in reading about how to become a better lover, then you could potentially consider hiring a sex guru – or sex guide – to talk you through how to be better in bed. The only downside to hiring a guru to help you become better in bed is that they often charge a lot of money, and because of the recent pandemic, may not be able to meet you in person.
New Moves
In addition to learning how to become a better lover, you could also learn some new moves. There are thousands of books dedicated to the subject of sexual positions, so you shouldn't have any difficulty finding one that's perfect for you. Most people practise very simple sexual positions, like missionary for example. Performing a move that your partner has never seen before in bed will not only surprise them, but will bring them great pleasure, especially if you perform it correctly. You can practise your moves by using sex toys.
With the holidays approaching, there's no better gift to give your partner than total bedroom satisfaction. Helping them to achieve the most intense orgasm of their life is something they will never forget, and if you're lucky, they will return the favour.
Sydney Unleashed is one of Australia's premier entertainment publications exploring the latest in lifestyle trends. From Sydney's finest restaurants, cafes and bars to the hottest in gadgets, products, and home entertainment, Sydney Unleashed is your one-stop lifestyle platform.