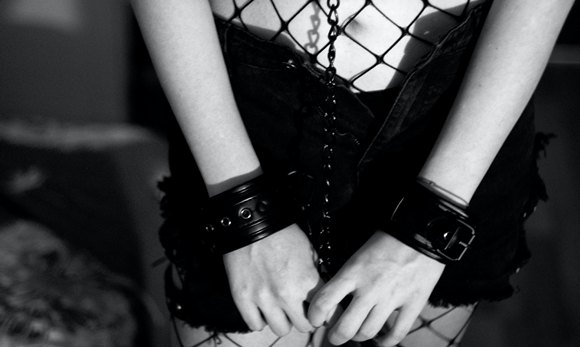 3 Sexual Fantasies to Spice up Your Sex Life
Even though the topic of sex is no longer something that's considered taboo, it can still spark some complex feelings. While it's probably safe to say that most of us have some sexual fantasies, talking about them still isn't as easy as it should be. This doesn't change the fact that they are an excellent way to explore your sexual identity and add some spice and excitement to your sex life.
Whether you tend to catch yourself daydreaming about seeing Ana de Armas nude or your mind often leads you to think that you could use some rough spanking, there's really nothing to be ashamed about. If explored with the right approach, sexual fantasies can help you connect with your partner on a deep and highly intimate level.
But which are worth your attention and can be added to the lovemaking even if you don't have that much experience? The ideas below range from BDSM to role-play as well as having sex in a threesome. Let's dive right in!
Threesomes
Some couples tend to be biased about threesomes as something that could never work out, but this isn't necessarily true. This fantasy involves bringing a third person into bed for some steamy action. While this may seem like an interesting idea, it does come with its own set of challenges, so making sure that everyone feels safe and comfortable during a threesome is essential.
To accomplish this, the couple must openly communicate their desires and expectations from the encounter beforehand. In addition, all participants must agree on rules for safe sex as well as other details such as birth control methods, contraception, and protection against STDs.
Threesomes require a lot of planning if everything is to go smoothly. One of the most important things is finding a third individual who wants to participate in the threesome. However, if you and your partner want a threesome but prefer to test the waters first, you don't have to jump into the deep end of the pool right away. For instance, a life-size sex doll can also make for a great partner before inviting someone else into your bedroom.
Role-play
Role-play is another sexual fantasy option that can bring a lot of excitement and playfulness into your lovemaking sessions. What makes role-play so great is that there are no limitations when it comes to costumes and props — anything goes!
Plus, role-play scenarios allow you to create an alternative universe for just the two of you, which is a very powerful thing in terms of intimacy. And since the possibilities really are endless, why not take advantage of them? You can build up a scenario from scratch or use existing plots from books, TV shows, films, and games.
If you don't have a lot of experience with role-playing or need some inspiration, consider reading erotica or watching adult films with plots or characters that attract you.
Here are a couple of examples of great ideas for role-play scenarios:
– Doctor/patient. It might sound like a cliché, but it's nonetheless one of the most popular role-play scenarios. You can pretend to be a hot doctor who examines another patient's health issues by touching their body. Or maybe you would like to take the naughty patient route? The choice is yours only.
– Naughty secretary. If you want a more "vanilla" encounter, consider playing the naughty secretary who seduces her boss by day and then goes over his desk at night.
BDSM
BDSM is a combination of activities and practices that are focused on exploring power dynamics. Some people enjoy being dominant while others prefer to be submissive, and BDSM gives both sides plenty of room to explore their desires – but only if it's consensual.
While it may sound intimidating at first, it can actually be a great tool for those who want to explore their sexual limits and boundaries. It's important to remember that the whole point of BDSM is building up trust with your partner and exploring your sexual identity in a safe environment.
That being said, there are plenty of things that you can do to spice things up and add excitement to your lovemaking sessions:
– Bondage. You can use handcuffs, ropes, but also scarves, belts – practically anything to tie or bind your partner. This activity will not only help you explore your dominant or submissive tendencies but also build up some intimacy between you and your partner.
– Spanking. It's a classic yet still incredibly exciting BDSM activity. Even if you don't want to go full force into this world of kinkiness, adding a little spanking here and there can make things very spicy.
– Blindfolds. Blindfolding your partner is a great way to make them feel vulnerable and open them up to new sensations. This kind of sensory deprivation is a fun alternative to ordinary sex. Take away their sense of sight for a while and see where it takes you.
In Conclusion
Experimenting with different activities and seeing how they fit in your relationship can not only help keep the spark alive but also strengthen the bond between you and your partner. Hopefully, this article inspired you to explore some of your sexual fantasies in a safe and exciting way.
Remember to always check in with your partner about these new experiences and make sure that they are on board with what you want to try. If you do feel uncomfortable with exploring your fantasies, don't be afraid to talk about it with a professional — most of us can only benefit from the help of a sex therapist at one point or another. Have fun!
Sydney Unleashed is one of Australia's premier entertainment publications exploring the latest in lifestyle trends. From Sydney's finest restaurants, cafes and bars to the hottest in gadgets, products, and home entertainment, Sydney Unleashed is your one-stop lifestyle platform.