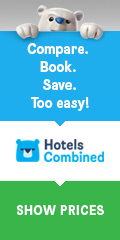 Music
Whitley Q&A
Having just released his brand new album, My Heart Is Not A Machine, Whitley took some time out from a hectic schedule to chat with Sydney Unleashed.

How did you get your start in the music industry?
A local musicians night in the small town of Balnarring in Victoria.
Best part of what you do?
Playing sweet tunes with my homies.
And the worst part?
Long drives.
Any interesting experiences you can share from the making of your new album?
I reached a point where I realised that travel can be done internally.
Favourite album of all time and why?
It's impossible to narrow down one favourite, I love so much music.
Best live performance that you've ever seen?
The Melbourne Symphony Orchestra performing Mozart's Requiem in Hamer Hall this year.
Favourite bars/clubs/pubs to hang out in?
Believe it or not, I only step into a licensed venue when I am playing music. I don't drink for health reasons, so I'm kind of the weirdo sipping chinotto in the corner.
Take us through a typical day in the life of Whitley…
Usually I get up, reach for my laptop and phone, start emailing and looking at the news…then I wander down the shops and pick up some food. I'll make some music, think about production…kick the soccer ball with my housemate and all the while I'm usually booking things for tours, managing the band and planning the next thing. In the afternoon I go and see my mates…I'm a fan of boxing, I like to study fighters…so usually I'll hit the bag and watch a fight from the past. Then usually it's bed with a book. I really cherish the simple things.
What are your plans for the rest of the year?
There's so much! I'm messing around with my mate Tom writing a script called Waterloo…it's about suburban Victorian life. I'm writing new stuff for a side project that I started recently with Seagull and Colin Leadbetter. I'm also co-producing an album by Tom Milek and thinking of setting up a production studio in my house. DIY styles.
Any news or final comments?
William Zantzinger killed poor Hattie Carroll…what was his name again…Zimmerman?
Make sure to catch Whitley performing live at Splendour in the Grass on Saturday 27th July and The Hi Fi (Melbourne) on Friday 29th July (2013).