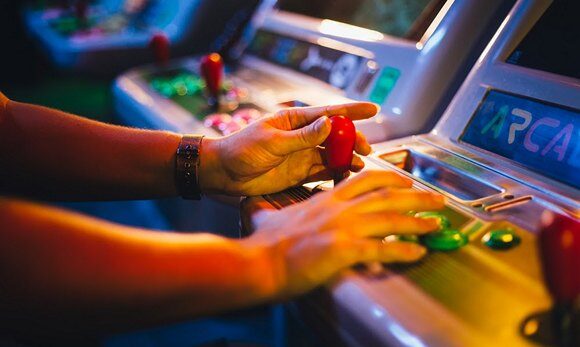 What Are the Best Ways to Play Retro Games at Home?
Are you a child of the '80s or '90s? Life was a lot simpler then, wasn't it? Playing out on the streets till dusk, riding bikes everywhere, having adventures with your pals.
And let's not forget experiencing all the new technology for the first time. Kids these days have been born into a tech-heavy world. But if you're 30, 40 or even 50, you got to see the developments in tech first hand.
Chances are you played a lot of video games growing up, either in an arcade or at home. If you're dying to rediscover some of those retro games, read on because in this article we'll share the best ways to play retro games at home.
Get an Arcade Machine
Did you know you can buy Arcade1UP machines to install in your home? These are retro style, heavy arcade machines complete with joysticks and buttons, just ready for a button mashing game fest.
They come with a range of games that you'll remember from your youth – such as the Street Fighter series, Mortal Kombat, Space Invaders, Super Metroid and more. This is a great way to play retro games at home, and these machines are the perfect addition to any rumpus or games room.
Emulators
Did you play handheld games, such as the Gameboy, when you were growing up? You may think that these games are lost in the days of your past, but with an emulator, you can load up and play all the classics.
Emulators are software that emulates older game machines, such as the Gameboy. You install an emulator, either on your smartphone or your computer, and then you can download what is known as ROMs. ROMs are like the cartridges that you used to slot into your handheld gaming device. This way, you can play all the handheld retro games you want, either on the go or at home.
Retro Consoles
Another way that you can get your retro gaming fix at home is by hunting down retro consoles. You can usually find the original Nintendo, Super Nintendo Entertainment System or SNES, Gameboys, Nintendo 64s and even Atari and Commodore computers.
Hunt around online, on sites such as eBay or Gumtree, and you can usually find a bargain. You can also check out charity shops, garage/yard sales and swap meets to find retro consoles for a bargain. To play older consoles at home, you'll need an RCA to HDMI converter, which will allow you to plug in older model consoles to a smart TV.
Play in Your Browser
If you're low on funds, or if the other options in this article are not feasible, you can play old school video games in your internet browser. There are a few different sites that allow this, so do a quick Google and you can find a site to play some of the classics of your childhood.
Summary 
In this useful article, we've explained the best ways to play retro games at home. An arcade machine is a great way and can top off most rumpus rooms and games rooms. Also, you can install emulators on your phone or computer, and play all sorts of old video games.
Don't forget that you can hunt down some of the original consoles, and with some new technology you can get them working on your smart TV. Finally, you can play retro video games from an internet browser, which is a great option if the other choices are not affordable or practical for your circumstances.
Sydney Unleashed is one of Australia's premier entertainment publications exploring the latest in lifestyle trends. From Sydney's finest restaurants, cafes and bars to the hottest in gadgets, products, and home entertainment, Sydney Unleashed is your one-stop lifestyle platform.