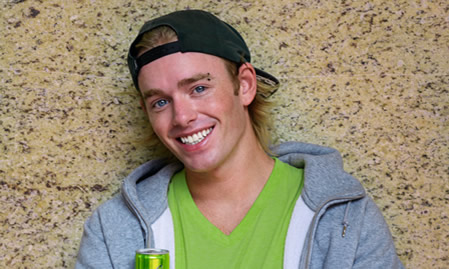 On the eve of his performance at the Future Music Festival, young DJ/Producer from Melbourne, Will Sparks, took some time out to chat with Sydney Unleashed.
How did you get your start in the music industry?
Playing my early stuff around the local city clubs in Melbourne. I was playing a lot of guitar, making music on the computer, working Monday to Friday labouring and before that, I was in school hating life. If I wasn't doing this, I would definitely be doing a trade being a sparky or chippy.
I got into it through friends that bought decks. Mucked around at their house and got more and more into the electronic sound… this was when I was 17. I then bought my own decks and snuck into festivals which made me totally in awe. It took me about a year until I easily knew my way around the program and started progressing my own sort of style. The first big break for me was definitely 'Ah Yeah' charting on beatport and one of my podcasts that got pretty popular.
Best part of what you do?
Get to see the world and play my music everywhere I go.
And the worst part?
Most days are spent on planes, not seeing family and friends.
Any interesting experiences you can share?
Once the stage fell through and the table with the decks fell into the crowd but they caught it and managed to lift it back up to me to keep mixing just on time!
Favourite album of all time and why?
For Lack Of A Better Name – Deadmau5 was one of the first electronic albums I bought and it still plays all the time in my room.
Best live performance that you've ever seen?
Deadmau5 Creamfields 2011.
Favourite bars/clubs/pubs to hang out in?
Room 680 (the local), Billboard The Venue & probably The Orong Hotel back in the day of beer, parma and trivia night.
Take us through a typical day in the life of Will Sparks.
Show day: Wake up, pack, drive, fly, produce on the plane, arrive, drive, hotel check-in, eat, last minute edits, get ready, interview, play, come home, wake up (usually a few hours later), sleep anywhere possible, go home, wash clothes, repeat.
What advice would you give to someone looking at getting involved in the music industry?
Be patient, don't involve yourself with untrustworthy shit people. Decision making is crucial. Break the rules, be yourself, be friendly. Have a decent liver, work your ass off.
Any news or final comments?
Everything is going smoothly. Travelling is hard and there is a lot of work to do as you go, but this year I have an album coming out, a few singles, my own record label and basically seeing the world.
Check out Will's mix for V Energy
© Danny Canak
Sydney Unleashed is one of Australia's premier entertainment publications exploring the latest in lifestyle trends. From Sydney's finest restaurants, cafes and bars to the hottest in gadgets, products, and home entertainment, Sydney Unleashed is your one-stop lifestyle platform.