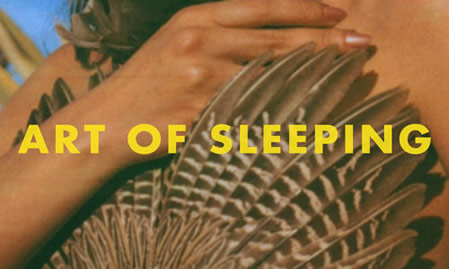 Brisbane five-piece
Art of Sleeping
are about to embark on their biggest national tour to launch their latest single 'Voodoo' off their upcoming debut album. In the lead up to their
local show on the 6th of June (2015) at Oxford Art Factory, the band's Patrick Silver took some time out to chat with Sydney Unleashed.
How did you get your start in the music industry?
When we first started out, we didn't really give too much thought into the music industry. We were just playing music because we were into playing music. Much the same as now really, we were just lucky to meet people along the way who were clued in on the music industry and liked our music.
Best part of what you do?
Playing in a band is really fun. You get to do a lot of cool shit so it's hard to pick the best part. Playing live is pretty sick. Its one of the best things you can do in my opinion. That in conjunction with being able to go on heaps of adventures with your mates and just having a creative outlet would round out what I would consider to be the best part of what I do.
And the worst part?
I don't feel that there are too many drawbacks when it comes to playing in a band or playing music in general. If I had to pick one though, it'd be having to get on the road or fly early after playing a show the night before. It's generally only because of my own doing anyway but it can be rough.
Any interesting experiences you can share?
On our first tour, our drummer JP convinced us to crash at the airport after our gig rather than spend money on accommodation. Rough times.
Favourite album of all time and why?
Harvest – Neil Young. I've always been pretty hard into this album. I like the rawness / honesty of the music and lyrics. The Doors debut is a close second. Dido is also good.
Best live performance that you've ever seen?
Foals at splendor 2014. I felt really inspired after that gig.       
Favourite venues to hang out in?
I'm into the Black Bear Lodge in Brisbane at the moment. They have good bands and vibes, its pretty intimate and they occasionally hold a Simpsons trivia night. Special mention also goes to the Coorparoo Bowls Club.
Take us through a typical day in the life of Art of Sleeping.
It really depends on if we're in writing or touring mode. Writing mode looks like: Get up, have coffee, play music. Whereas touring mode is more like: Get up, have coffee, travel to destination, play music. So the two can vary pretty drastically.
What advice would you give to someone looking at getting involved in the music industry?
– Make music
– Make goals
– Listen more than you play
– Hold yourself to a high standard
– Don't fill up on bread, no matter how good.
Any news or final comments?
None other than to say that we're all pretty damn pumped to be playing music and looking forward to our debut album dropping in the near future.
Sydney Unleashed is one of Australia's premier entertainment publications exploring the latest in lifestyle trends. From Sydney's finest restaurants, cafes and bars to the hottest in gadgets, products, and home entertainment, Sydney Unleashed is your one-stop lifestyle platform.