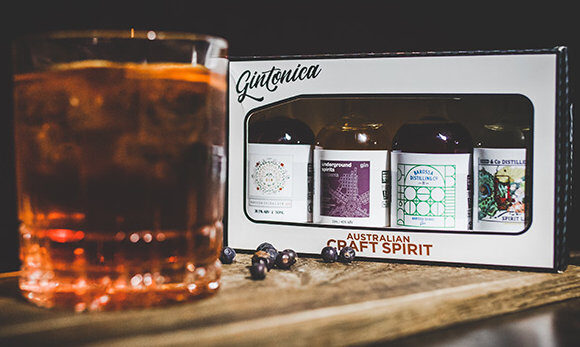 If you're looking for a unique gift for your Dad this Father's Day, look no further as we present some of our top gift ideas that are sure to impress.
Gintonica Gin Packs
Terrific dads deserve tasty tipples and gin-loving dads won't be able to resist these offerings from Gintonica. The Gin & Vin Pack (4 x 50ml craft gins) includes Shiraz, Grenache and even Gewurztraminer steeped in Australian Craft Gin. The flavour and viscosity provided by the grapes produce fascinating gins that are bursting with bright, fruit-driven flavours. Or for something more unique, the Barrel-Aged Gin Pack (including 5 x 50ml Barrel-Aged Gins) fits the bill perfectly. Barrel aging a gin gives it many of the classic aged spirit flavours that gin is not usually associated with, such as vanilla, caramel, oak, and smoke. Gin has a light body and doesn't bring too many competing flavours to the table, and so the woody nuttiness and barrel flavours can really shine through. Available from https://www.gintonica.com.au
Wellness Products for Dad
If dad has sensitive, oily or acne-prone skin, Evidence Skincare (ESK) B Calm moisturising cream is the perfect solution. Containing 5% vitamin B3, this effective and multipurpose ingredient is scientifically proven to balance the skin's natural oil production and improve the appearance of acne and rosacea symptoms. Soothing and hydrating, B Calm improves the skin's barrier function on a cellular level while reducing redness and inflammation, and combating genetic and UV-induced hyper-pigmentation. B Calm may also protect from non-melanoma skin cancers and is great for calming aggravated skin, particularly after shaving (RRP $85). Another great option is the Enbacci Age Revitalising Eye Defence Cream which actively repairs damaged skin cells while protecting the delicate eye area from future atrophy. Housed in airless packaging to protect ingredients from oxygen degradation, the lightweight, brightening and fragrance-free formula intensely moisturises and harnesses the power of apple stem cell technology to improve skin cell function, boost collagen production, and protect skin from free radical assault. Rich in amino acids, peptides, antioxidants and essential fatty acids, the eye cream reverses the effects of dryness, sallowness, fatigue, and wrinkles, within four weeks of daily use (RRP $88). For something different, the Stoned Crystals Black Hex is a great gift alternative. Obsidian is a powerful stone used for energy deflection and truth. Placed in the home or in a location where deep contemplation occurs, Obsidian provides great spiritual insight and understanding while also serving as an emotional shield to negative feelings and fears (RRP $155).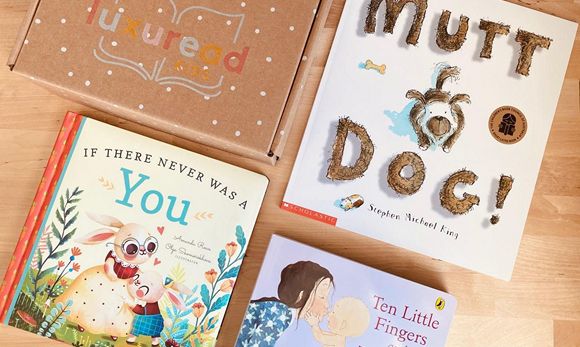 Books from Luxuread
What better Father's Day gift than bedtime storytime with the kids? While recent lockdown restrictions have been difficult for many, some of us have enjoyed the luxury of a little more family-time at home. Bringing those little luxuries to your door, Luxuread, the luxury book subscription service has launched Luxuread Kids. The same hand-picked book subscription service bringing the beauty of books back, now for the little ones. Mixing classics and new titles, Luxuread Kids offers offers boxes for 0-3 years, 4-7 years, and 8-12 years, a monthly subscription service designed specifically for kids (and parents) visit www.luxuread.com.au or visit Instagram @luxuread for more information.
Fyrian Candles
To surprise dad this Father's Day, pick up a high quality candle from Fyrian. Their candle range is instantly recognised by their minimal, industrial style, with a uniquely shaped concrete vessel and elegant matte black packaging. Unlike many of the traditional glass vessel candles, Fyrian candles have been designed to be intentionally masculine, bold and minimal in design. Fyrian candles are hand crafted and feature traditional scents, such as Single Malt, Black Leather and Cerulean. Eco-friendly/sustainable and made in Australia using high-quality soy wax, each Fyrian candle is carefully poured and blended, one by one. From setting the mood for a positive conversation with friends, to creating a romantic ambience for a loved one, Fyrian candles help subtly construct wellness moments within the home, making it the perfect Father's Day gift (RRP from $69).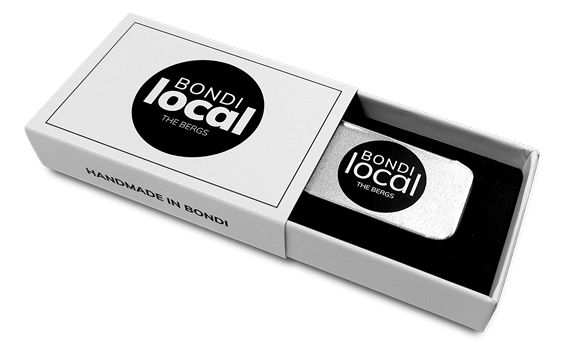 Cologne for Dad
Bondi Local Solid Cologne is a unique gift idea for dad on Father's Day. Inspired by Sydney's most famous beach, Bondi Local is a new collection of solid colognes available in five fragrances including The Bergs (best known for its photogenic pool, balcony, and people), Ben Buckler (the northern most point of Bondi), Third Ramp (which has the best surf at Bondi), The Sea Wall (home to Bondi's famous murals that change with the seasons) and The Grassy Knoll (where everyone who's anyone spends their weekends at Bondi's north end). The highly-concentrated wax-based colognes are designed to be sleek with a long-lasting fragrance in each bar and are a convenient alternative to liquid colognes. Presented in a refined, compact metal tin, they're easy to carry in a pocket, gym bag or kept in the car for whenever you need to refresh and impress at a moment's notice. Priced at $39.95 and available online at https://thebondilocal.com.au
Starbucks At Home Range
For the coffee-loving dad, the new range of Starbucks® blend in five new premium coffee styles is a great option. The range includes Roast & Ground, Whole Bean, Premium Instant, Premium Coffee Sachets, and Starbucks® By Nescafé Dolce Gusto capsule options, and build on the existing Starbucks® By Nespresso range. Available in a variety of roasts, intensities and flavours, the Starbucks® at Home range allows Australians to enjoy a delicious, café-quality coffee that suits their taste preference in the comfort of their own home. The range now includes six premium coffee formats, all made from high quality, sustainably sourced 100% Arabica beans. The newest additions include: Starbucks® By Nespresso Pike Place 10pk (RRP$6.90), Starbucks® At Home Roast & Ground and Whole Bean (RRP$9.00), Starbucks® Premium Instant Coffee 90g (RRP$9.95), Starbucks® At Home Premium Coffee Sachets (RRP$5.90), and Starbucks By Nescafé Dolce Gusto (RRP$8.50) – a new range of Starbucks® coffee capsules filled with high quality 100% Arabica beans including Cappuccino, Caramel Macchiato, Espresso Roast, Blonde Espresso Roast and House Blend Americano. The full range of Starbucks® At Home coffee options is now available nationally in-store and online at Coles, Independent Retailers and Amazon.
Modex Supplements
Modex is a natural fitness supplement which is perfect to gift the sporty, health and wellness focused dad this year. Unlike proteins and pre workout supplements which contain artificial ingredients and chemicals, Modex is made in Australia and 100% natural, containing pycnogenol (maritime pine) stem bark, aloe vera leaf juice and honey in a berry flavoured oral liquid. Modex contains the highest percentage of Pycnogenol in the market – which is an unknown yet most studied natural ingredient and supplement in the fitness world. It enhances performance, endurance and recovery. Modex is natural, gluten free, and made to be used every day, just take 30mL of the oral liquid to help reduce oxidative stress, help maintain mental concentration, help to increase muscle performance and to support a healthy immune system. Pycnogenol® is scientifically proven to be the most powerful natural anti-oxidant and anti-inflammatory available. Unlike many vitamins that last less than an hour in your body, Pycnogenol keeps working for up to 24 hours in your body. The super-antioxidant properties make it ideal to fight dangerous effects of free radicals as a result of exercise which demands excess energy from the body. Modex Every Day 1L ($69.95) and Modex 8x 100ml Shots ($64.95) are available now.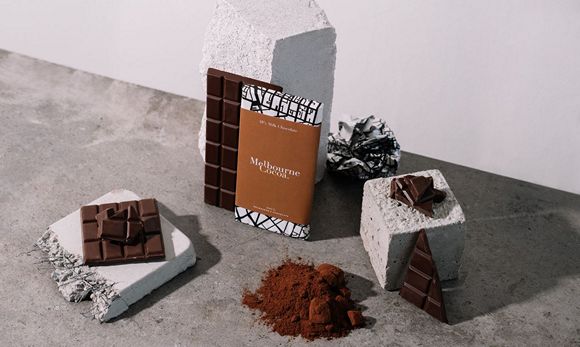 Chocolate for Dad
Premium Australian-made chocolate brand Melbourne Cocoa has the perfect gift for dad this Father's Day. Unlike most Australian chocolate businesses who import their chocolate from overseas and melt it down to create new products, Melbourne Cocoa painstakingly select ethically produced cocoa and cocoa derivatives from around the world and blend them with Australian milk powders and sugar by hand, in Melbourne's outer east, to create completely unique blends. Rich in cocoa and cocoa butter, Melbourne Cocoa's chocolatiers have perfected chocolate, making their chocolate range the most premium artisanal gift for dad this Father's Day. If he wasn't already a chocolate fan, he will be after this. From chocolate blocks, truffles, gift packs and more browse through their range here: www.melbournecocoa.com.au
Experiences for Dad
Treat your dad this Father's Day with a family pass to one of Sydney's popular attractions – SEA LIFE Sydney Aquarium or WILD LIFE Sydney Zoo. It's fun for the whole family right in the heart of Darling Harbour with interactive displays, captivating feeding sessions and koala joeys at WILD LIFE Sydney Zoo or cross over to SEA LIFE Sydney Aquarium to discover 12,000 animals from 650 species including sharks, turtles, stringrays, penguins and more.
Russell Athletic Eagle R Collection
For the streetwear loving dad, Russell Athletic's Eagle R streetwear collection will most certainly appeal. Inspired by the original Russell Athletic colour swatches and silhouettes, there are four new earth-inspired colours that are high quality, unique and completely wearable. The colours conjure the modern Australian landscape: Black (black), Olive (green), Cress (yellow), Paprika (maroon). The range features t-shirts, hoodies, crew-neck jerseys and shorts in a looser, contemporary silhouette that is flattering for all genders; reflecting the Russell Athletic brand inspiration of "just be yourself". You can find the EAGLE R range at russellathletic.com.au and online or in-store at culturekings.com.au, footlocker.com.au, theiconic.com.au and generalpants.com.au.
Canterbury Timeless Autumn/Winter 2020 Collection
Take dad back to the '90s with the Canterbury Autumn/Winter 2020 collection which features four new capsules – Retro, Camo, Rugbies and Pitch. The Retro look, exclusive to Canterbury's New Zealand audience, will see clashing colours, bold statements and '90s inspired cuts that will add a little old school cool to your wardrobe. Best-known for the traditional Rugby jersey, Canterbury has included classic, long-sleeve Rugbies in the launch, featuring solid retro-colored cotton, white collars and button neck features, all looks taken from traditional kits, now paving the way for perfect off-pitch style. The Camo capsule is a nod to Canterbury's military roots, making tough clothing for NZ soldiers during two world wars. It is the perfect combination of tough, cool lifestyle and streetwear. The slate-grey camouflage prints are carefully complimented with contemporary tones of blush pink and pops of burnt orange. Tying the whole collection together is Canterbury's Pitch capsule. A sleek collection integrating elements of leisure, sport and fashion, Pitch talks to those in the gym, kicking a footy or transitioning from sport to street. To support athletes both on and off the pitch, the whole range is built to deliver, using VAPODRI fabrics and technologies for superior sport and street function. Products are available in Canterbury stores and online at canterburynz.com.au and nz.canterbury.com.
For the Dad who loves a good laugh
Look no further than this laugh-out-loud book for Father's Day! Terry Flynn: I Owe You One is the first book in the series by Australian author Matt Judd, who has created a character that both men and women will love. Matt has people all over Australia laughing at Terry Flynn and all the trouble he gets into. As Marto from Triple M in Brisbane says, "Terry is the loser version of Les Norton… its the best book I've read by a local author this year." But don't be fooled guys and gals, Terry might get himself into trouble but he has a heart of gold and loves his Mum! After observing a bloke at his favourite local pub acting strangely several times, Matt – who had wanted to write a book for over twenty years – decided that this was the guy to base his main character on. Thus, the character of Terry Flynn was born. Calm, mature, forgiving, honest, stylish, and sober, Terry Flynn possesses none of these qualities. Bumbling his way through life without any real direction, knockabout Terry is the first to admit he has never achieved anything of great significance in his 44 years. Terry Flynn: I Owe you One is THE funniest gift you can get Dad for Father's Day! Available in both paperback and e-Book from amazon.com.au or www.terryflynnbooks.com.au
Westward American Single Malt Whiskey
Does your dad have a taste for the finer things in life? If your Old Man loves reclining after dinner with a sessionable whiskey, look no further than Portland based distiller, Westward. With two varietals available in Australia, you can buy your dad a tipple of the award winning original Single Malt, or if he loves a Boilermaker, why not grab him the new Stout Cask variant alongside a 6 pack of beers. To purchase, visit: Vintagecellars.com.au. RRP from $129.95.
Fragrances for Dad
Topping wishlists around the world is 1 Million Parfum – the new fragrance by paco rabanne. Featuring a floral leather scent with solar strength, it's like a light bath, a heat wave, a sensuality overdose, where leather meets flowers in the mid-summer. The impression of a slightly salty skin warmed by the sun. Available at Myer and David Jones stores for a limited time (50ml RRP $109 | 100ml RRP $146). Also hitting shelves just in time for Father's Day will be Jean Paul Gaultier Le Male Le Parfum – an adventurous, yet heavenly option. With clouds of vanilla in discreet flakes to add spice to the sky, a seventh heaven that's oriental and woody, it's enough for anyone to lose their bearings. Available at Myer and David Jones stores from 30th August (75ml RRP $111 // 125ml RRP $149).
Gifts for the Practical Dad
To keep dad refreshed throughout the day, pick him up a Red Paddle Co Insulated Stainless Steel Water Bottle. At 750ml, the bottle is the perfect size while the functional sports cap bottle and canteen bottle allows you to customise between hot and cold drinks. Keep your drink cold for 24 hours and hot for 12 hours. Voted the #1 Insulated Drinks Bottle by The Independent (RRP $45.00). For the health-conscious dad, there's the Whole Earth & Sea Men's Multivitamin which contains vitamin and mineral complexes important for men, including calcium and magnesium, vitamin D3 and K2, easily absorbed active forms of folate, vitamin B6 and B12, zinc and selenium. Enzymes, antioxidants, and other phytonutrients are also included for energy and vitality, making this formula ideal for any men looking for a raw-based multi packed full of organic ingredients. Or for a naturally more tender and healthier option than jerky, Chief Nutrition Beef & Chilli Bars are a great choice. They feature 100% grass-fed Aussie beef, over 13g of protein per bar, less than 3g of sugar, no preservatives or sugary marinades, great source of haem iron and Vitamin B for energy, healthy fats to keep you full for longer, paleo friendly, and they taste just like a delicious roast! RRP: Single Bar ($5.95 per bar), Box of 15 ($5.00 per bar), On Subscription ($4.60 per bar).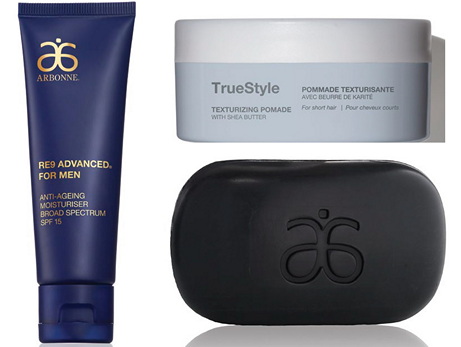 Arbonne Products for Dad
To keep your dad looking young, you cannot go past some of these great options from Arbonne. The Anti-Ageing Moisturiser improves the appearance of lines, wrinkles, firmness and suppleness and protects against UVB/UVA rays with broad spectrum 15. While the Charcoal Soap Bar contains activated charcoal powder derived from bamboo — a heavy hitter at cleaning your pores deep down. It's balanced by aloe vera leaf juice to moisturise and soothe, along with an invigorating scent of spicy turmeric and bergamot. Use it daily for a refreshing wash any time of day. And you might want to add the Arbonne Truestyle Texturizing Pomade With Shea Butter For Short Hair to the list. This medium-hold, creamy formula features moisturising Pea Protein to help provide texture and add definition — perfect for hand-styling short hair styles. Hair is left with a natural shine and a flawless-looking style. To top it off, there's the Agewell Enriching Eye Cream With Caffeine + Bakuchiol. Target all the key signs of ageing around the eyes at once! This luxurious, ophthalmologist-tested eye cream helps reduce the appearance of puffiness, fine lines, wrinkles, and dark circles thanks to a special combination of Caffeine, Bakuchiol, and Stabilised Vitamin C.
Yardley London's Gentleman's Range
Father's Day might be different this year but perhaps that's even more reason to give Dad something extra special! Yardley London's Gentleman's range is the ideal present with five distinctive scents – there is one to appeal to the different characteristics of the modern gentleman! If you're looking for a stylish and sophisticated fragrance, the Yardley London Gentleman's Classic is a modern scent for the truly dynamic gentleman, opening with a fresh citrus and spicy blend of cardamom and black pepper interlaced with a soft heart of floral notes, resting on a luxurious accord of sandalwood, musk, amber and a sweet hint of white chocolate. For the influential man with class and elegance, the Yardley London Gentleman's Elite encapsulates vibrant notes of basil and grapefruit, evoking a masculine heart of pine and vetiver that settles to signature notes of sandalwood, dry amber and patchouli in the base. While the Yardley London Gentleman's Urbane is for the self-made man with vision and dreams. A blend of bergamot and lavender on top, followed by masculine notes of thyme and tarragon, settling into a rich dry down of sandalwood, patchouli and musk. For a scent with charisma, look no further than Yardley London Gentleman's Legacy. The fragrance opens with crisp notes of pink pepper and mandarin revealing a rich heart of cedar wood and cocoa, and settling to light patchouli and oak moss. If a fragrance that encapsulates style, charm and chivalry is more you, the fresh notes of bergamot, lavender and orange oil combine with neroli, drying down to a warm base of musk and nutmeg, to create the iconic Yardley London Gentleman Suave. Yardley London's Gentleman's range is available nationwide at independent Pharmacies or online: yardleylondon.com.au/eau-de-parfum (100ml RRP: $26.95).
Victorinox Classic Limited Edition Swiss Army Knife
Neat and practical, the 58-millimetre long Classic Swiss Army Knife comes with a small blade, scissors, nail file, screwdriver and so much more. The best part? All ten designs in this limited edition collection are created by fans all over the globe with the theme "food of the world". From a burger bar and tacos to chilli pepper and popcorn, you can pick a design to match dad's favourite food (RRP $52.95).
Make Father's Day Golden With The Glen Grant Arboralis
Is Dad a fan of the dram? Arboralis is the latest 'liquid gold' whisky from The Glen Grant's award-winning portfolio, set to impress this Father's Day. Hailing from Rothes, Scotland, Arboralis is a signature Single Malt Scotch Whisky inspired by nature, that celebrates the distillery's 180-year history. Arboralis translating to "light from within the trees", is aged in former bourbon and Spanish sherry oak casts that are sheltered by tall, ancient trees lining the Victorian gardens of The Glen Grant Distillery. Introducing a new tasting experience, the liquid bears the distillery's signature elegance while delivering notes of creamy toffee and ripe pears, capturing The Glen Grant's rich history as well as its journey into the next exciting chapter. Available now at various liquor retail outlets (RRP $60.99).
Vittoria Cafe At Home Starter Kit
The coffee-loving dad will really enjoy the Vittoria Café At Home bundle. It includes a Piccolo Coffee Capsule Machine, ten packs of Vittoria Coffee Espresso Capsules (120 capsules in total) and three Gold Ceramic Vittoria Coffee reusable latte cups. The Piccolo Coffee Capsule Machine is a compact and automatic machine that produces cafe quality coffee from the comfort of your own home all at the click of a button. Allowing users to bring a piece of Italy into their home, the machine is economic and wallet friendly as well as boasting a sleek and stylish design making it a true focal point of any kitchen. Features: Energy Saving (uses just 0.5 watts of power); Heats and ready to use in 30 seconds; Waste capsule indicator; 19 bar pump pressure; Programmable function; Water level indicator; 1.0 litre removable water tank; Budget friendly. Cafe At Home Starter Kit (RRP$199) is available at vittoriacoffee.com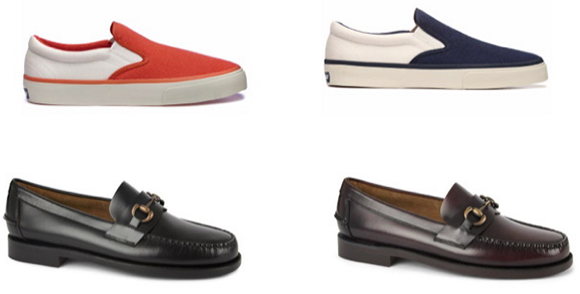 Sebago Footwear
Born from a consumer demand for quality, casual footwear, Sebago has a huge range of shoes to choose for dad. Each shoe is "Crafted with Care, Crafted to Last", hand crafted with high quality, soft leather. Much loved around the world and stocked in over 85 countries, Sebago has amassed a celebrity following including Pharrell Williams, Bruno Mars, John F Kennedy and Hailey Bieber to name a few. If you're shopping for a gift for dad, then you can't go wrong with the Sebago Jack Surf (RRP $109.95), Sebago John Zen Canvas (RRP $119.95), Sebago Dan (RRP $229.95), Sebago Classic Will (RRP $259.95), Sebago Chelsea Boot (RRP $349.95), or the Sebago Classic Joe (RRP $259.95). All are available now at www.sebago.com.au.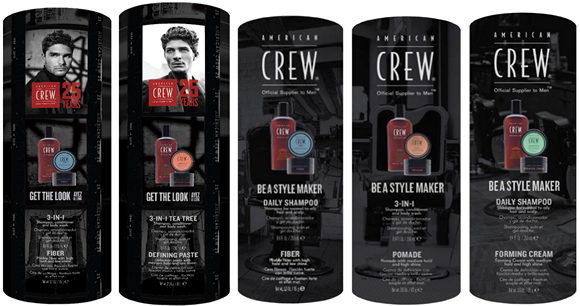 American Crew Grooming Products
For the father that likes to look after himself, you can't go wrong with product from American Crew – the leading professional men's grooming brand in the world. Men and their stylists count on American Crew for the latest and best in hair, body, shave and styling products. Products include: Fiber (which helps thicken, texturise and increase fullness to hair); Daily Shampoo (which helps to break down excess oil in hair allowing it to be gently rinsed away); Pomade (which provides a modern, flexible alternative to styling gels); 3-in-1 Tea Tree (shampoo, conditioner and body wash which cleanses and conditions hair and skin leaving it feeling soft and with a refreshing scent); Forming cream (which provides hold, excellent pliability, and a natural shine helping hair look thicker); and Defining Paste (for added texture or increased definition). All products available from American Crew.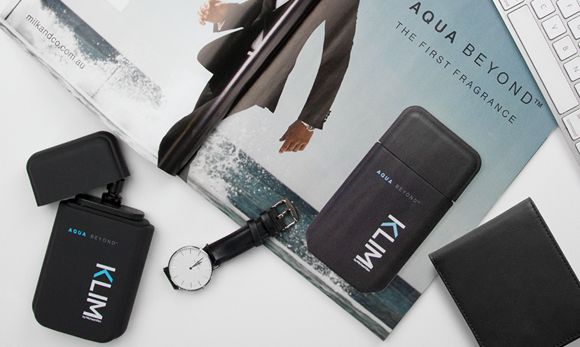 Aqua Beyond: Deep Blue
For the dad that likes to smell good, AQUA BEYOND: DEEP BLUE is an intense and active fragrance designed by Michael Klim. Adventure begins with a deep woody amber and cedar aroma that surges upward to invigorate with a fresh punch of citrus and spices from lime to red ginger. Mysterious and unpredictable like the ocean, AQUA BEYOND: DEEP BLUE is Michael Klim's second fragrance which represents a man who is bold, sophisticated and ever-changing. Available now at Chemist Warehouse (RRP: $29.99).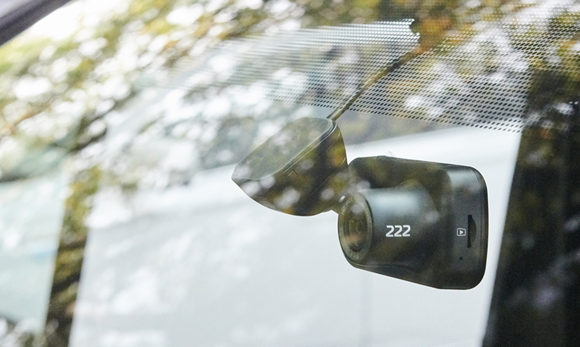 Nextbase 222 Dash Cam for Dad
Dads will be itching to take a road trip once it's safe to move freely and we want to make sure this is done safely with the best tech available. Enter the Nextbase 222 Dash Cam which features 1080p HD recording with a 6G lens to capture every detail of the road ahead in full HD to provide instant evidence. With a 140° wide viewing angle and compact design, the 222 is ideal for mounting in your vehicle with the exclusive new Click&Go PRO car mount for an easier connection. Showcasing a 2.5" screen with IPS technology for increased picture resolution, clarity and viewing angle when using menu selection and playback. It features a new high precision G sensor, which can ensure important files are locked away and won't be overwritten when the microSD card loops over. The Nextbase 222 includes new and improved intelligent parking mode. This will automatically start recording when motion is detected, keeping your vehicle safe when parked. All footage can be viewed and shared on a PC/Mac using the MyNextbase Player or online using the free MyNextbase Cloud service. Nextbase Dash cams are available from retailers including Camera House, Harvey Norman, Bing Lee & Officeworks.
Sydney Unleashed is one of Australia's premier entertainment publications exploring the latest in lifestyle trends. From Sydney's finest restaurants, cafes and bars to the hottest in gadgets, products, and home entertainment, Sydney Unleashed is your one-stop lifestyle platform.