Dads play an important role in our lives. So this Father's Day, give Dad a gift he will use and appreciate. Here's our list of gift ideas that'll make you Dad's fave.
Athletic Brewing Co.
The non-alcoholic, beer-loving Dads will be pleased to know that Athletic Brewing Co. have launched their 'without compromise' non-alcoholic beers into the Australian market. The innovative brewer has just launched two of its most popular beers – the Upside Dawn Golden Ale and the Run Wild IPA – both of which have won numerous awards in the US Open Beer Championships, World Beer Awards and the International Beer Challenge. The Athletic Brewing Co. team believe that people shouldn't have to sacrifice their ability to be healthy and active to enjoy great beer, which is why they have created an innovative lineup of refreshing, non-alcoholic options. They craft their intricate recipes using only pure, all-natural ingredients in small batches at their custom, state-of-the-art brewery. They pioneered a craft beer revolution in the States and want to bring their 'Without Compromise' movement to the Australian market, giving craft beer lovers high quality, non-alcoholic beer options. The Upside Dawn Golden Ale and the Run Wild IPA are available online at au.athleticbrewing.com and Woolworths for $19.99 per 6-pack.
Veldskoen Footware
It's time to gift Dad with the ultimate in comfort and stylish footwear with iconic South African made brand, Veldskoen. Pronounced "FELT- skoons" which translates to "bush shoe", the brand has fast become a fan of international celebrities including Prince Harry, Marc Cuban and Ashton Kutcher. Now available in 23 countries globally, the footwear brand is lightweight and tough, made with 100% leather in the South African factory. For Father's Day, Veldskoen is giving you the chance to win a pair of their Desert Boots valued at $179 in a coloured sole of your choice. For anyone who misses out, Veldskoen would like to extend a 15% discount code. Use UNLEASHED15 at checkout.
Buffalo Trace Kentucky Straight Bourbon Whiskey
Buffalo Trace Kentucky Straight Bourbon Whiskey is a critically acclaimed and carefully matured Bourbon from the heart of Kentucky that has won over 100 national and international awards for its unique taste. Crafted and bottled by the World's most awarded and family-owned distillery, home to Pappy Van Winkle and more, Buffalo Trace Bourbon features rich flavours of toffee, vanilla and molasses. This flavour profile pairs perfectly with a Father's Day Sunday roast as it can be used as a sauce or marinade or combined with something sweeter like a caramel sauce. Available now (RPP $59) from BWS, Dan Murphy's or First Choice Liquor.
Shmoist
Shmoist, an Australian-first combination of hand sanitiser and moisturiser, has launched to disrupt a traditional category through innovation and design. Shmoist, a sleek designed, high-quality fragranced product that not only does its job to remove harmful germs but smells incredible and moisturises your skin simultaneously. Shmoist has come to the market to up the cool factor in sanitising and improve on the two most common complaints people have about sanitiser; the smell and the drying factor on our skin. Each Shmoist product is made from 80% ethanol and the formulation is based on the World Health Organization's formulation to ensure it protects against 99.99% of germs. The Shmoist Capsule Collection includes EAU.M.G (with herbal notes and citrusy undertones), SAW BAE (with floral notes of lavender, rose and magnolia), ROSE AYE (like a punch in the nose from a bunch of 12 long stem red roses), DAILY RIND (with citrus notes and musky tones), DOWN UNDER (think of the fresh smell of the sea breeze combined with sweet subtle notes of tanning oil) and SWEET SPOT (with spicy tones and sugary aromas). Shmoist is available at www.shmoist.com, Instagram and Facebook. Each bottle is 38ml and provides 500+ sprays (RRP $19.95).
Foreo
Introducing the tool that takes care of your skin so you don't have to. Specifically designed for the busy man's lifestyle, Foreo LUNA™ 3 MEN cleans and conditions your skin and beard, removing the grime of the day off your face in just one minute, while a targeted firming facial massage reduces the appearance of fine lines, so skin looks toned and energized. Up to 8,000 T-Sonic™ pulsations per minute are directed through gentle yet firm silicone touchpoints, for deep and effective cleaning. Lifts away 99.5% of dirt, oil and dead skin cells to reduce breakouts and remove ingrown hairs. Features superior shaving, reduces the appearance of fine lines, quick-drying and nonporous to prevent bacteria build up, USB rechargeable and 100% waterproof. More info from www.foreo.com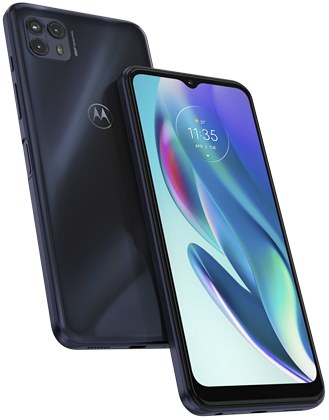 moto g50 5G
The new moto g50 5G gives Dad the next generation speed he wants. We know he has no time for lag – so he can download movies in seconds or game and watch YouTube videos without any annoying delays. The 48MP camera sensor gives him super clear shots in any light, from any angle, and Quad Pixel technology ensures that every photo turns out sharp and bright. With 128GB built-in storage, he'll never run out of room for photos, movies, songs, apps and games. And most of all, he can work and play without worrying about recharging thanks to the long-lasting 5000 mAh battery. The moto g50 5G is available from 26 August 2021 in Meteorite Grey for $399.00 at JB Hi-Fi, Officeworks, The Good Guys, Big W, Mobileciti, Motorola & Lenovo Online, and available at Vodafone by the end of September.
Twelve South Accessories
Twelve South create beautiful accessories inspired by Apple. If your Dad owns a MacBook or MacBook Pro, pick him up a BookArc – a little MacBook stand that makes room for a big monitor. Set your MacBook atop BookArc, plug in your favourite external monitor, keyboard and mouse. Now you have taken a compact laptop and turned it into a comfortable desktop setup for your home or office. Things like photo editing, spreadsheets and other projects are easier to see on a bright 24-inch (or bigger) screen. When it's time to go mobile or head out for a meeting, unplug your desktop connections and the BookArc Cable Catch will keep them in place for you. Available from Officeworks, Apple AU, Twelvesouth.com.au ($89.99). Another fine option for the MacBook Dad is the Twelve South StayGo USB-C Hub with 1M Cable. While most USB-C hubs will create a rat's nest of cables and cords hanging off the side, StayGo delivers all the ports you need, but with a setup long enough to neatly tuck away and keep the front of your workspace clean and tidy. Plug in StayGo to connect to all your desktop gear and power – hidden out of sight, but ready to go. Connections include: 4K HDMI, Gigabit Ethernet, USB-A 3.0 (x3), independent SD + Micro-SD card slots and 85W USB-C pass-thru power. Available from Officeworks, Mwave, Amazon AU, Twelvesouth.com.au ($199.99). For the AirPods Pro Dad, get him the AirSnap Pro – a leather case designed to protect, carry and charge your AirPods Pro + Wireless Charging Case. Meticulously made of premium top-grain leather, this little leather AirPods cocoon has a metal snap to keep the case closed and your expensive AirPods Pro Wireless Charger safely inside. Available from JB Hi-Fi, Officeworks, Amazon AU, Twelvesouth.com.au ($69.99).
Nanoleaf & Satechi Tech
Whether Dad's working from home, studying or looking to set a relaxing ambience for the end of his day, the Nanoleaf Essentials Smart Globe provides pure, rich colours and the most vivid and bright white lighting with simple personalised control. As the first ever consumer smart lighting to work with Thread, the Essentials offer a more reliable connection with a wider range of control for your daily lighting needs. Features include: limitless colour options, Circadian Lighting, Vivid Whites, Thread-Enabled, and Flexible Control to personalise your lights with the Nanoleaf App or control with your voice. Available from JB Hi-Fi, Amazon AU, Apple AU, Nanoleaf AU Store ($39.99). If Dad needs a home for his headphones, look no further than the Satechi USB Headphone Stand – a modern solution to storing your favourite set of headphones. Featuring convenient USB-A data transfer ports, 3.5 mm audio jack port, and elegant aluminium design, the stand is more than a home for your headset. Equipped with built-in USB-A data transfer ports and a 3.5 mm audio jack port, to provide easy access to USB peripherals and directly connect your headphones. Keep your cables organised with the stand's convenient backside hook to wrap and store cables when not in use. Available from JB Hi-Fi (89.99). Or if Dad likes to protect his desk space, let him do it in style with the Satechi Eco-Leather Deskmate. Crafted from quality Polyurethane (PU) leather, the Desk Mat can be used as a mouse pad, writing surface and more, while complementing a variety of modern desk setups. Its smooth, water-resistant surface makes clean up a breeze and its durable design is safe to use with even the most sensitive wooden or varnished surfaces. Available now from Mwave.
Recreation & Essano Skincare
The perfect product for any man that wants convenience within their skincare routine is Recreation's Vibrant Skin Oil. This 3-in-1 moisturiser, serum and eye treatment is all natural, vegan and fuss free. It will reduce the appearance of fine lines and wrinkles, diminish pore size, increase hydration levels, reduce hyperpigmentation, clear skin, smooth the texture, regenerate new skin cells and help protect from blue light inflammation and UV rays (RRP $96). Another great skin-pampering option for Dad this Father's Day is Essano Man The Essentials. This range is made with high-quality natural ingredients to condition and calm skin, including Green Tea, Aloe Vera, Tasmanian Pepperberry and Ginger extract. It includes Sensitive Face Wash, Sensitive Shave Gel and Everyday Moisturiser. Available at Essano.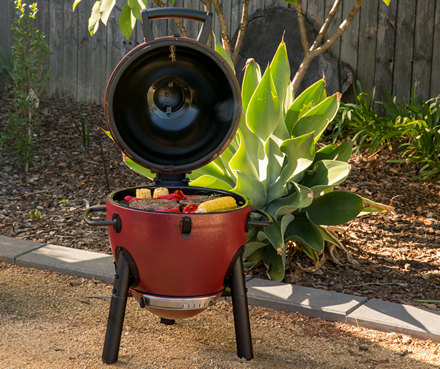 Char-Griller BBQ
You can't go wrong with a good BBQ, and Char-Griller have all the tools Dad will need to cook up a storm. The Char-Griller Akorn Kamado Jnr (RRP $249) provides convenience and portability, ideal for patios, balconies, picnics and camping. The smaller and compact size won't disappoint, with all the features needed to regulate temperature, including dual dampers, a temperature gauge, and triple wall insulation, for perfect results every time. Another great option from Char-Griller is the Meat Shredder Claws (RRP $9.95) which make it super easy to lift roasts off the barbecue, hold food down for carving, and to shred or pull apart slow cooked meats. Allowing your Dad to safely and effortlessly handle food with control just like a pro! Or get him the right tools for the job with the Char-Griller 3pc Knife Set – Boning, Carving, Brisket (RRP $29.98). It features all the essential knives you need for authentic low n slow BBQ cook up, including ergonomic textured non-slip handle grip and taper ground stainless steel blades for precision cutting. All products available at Bunnings stores nationally.
Patrón Añejo & Aberfeldy Alcohol
Level-up the gifting game this Father's Day with premium aged tequila, Patrón Añejo. The pure spirit is distilled from 100% Blue Weber Agave, contains zero additives and is aged in a combination of French oak, Hungarian oak and used American whiskey barrels. Tasting notes: Oak wood, vanilla, raisin, and honey with a smoky, caramel finish. Available from major retailers nationally (RRP $115.00). Or get a whisky that is one step beyond the conventional, mainstream offerings. Aberfeldy 12 Year Old Single Malt Whisky is a more interesting choice than the classic malts commonly available, making for a great gift for Dad this Father's Day! Mellowed for 12 years in handmade oak casks, this smooth, sweet dram offers rich rewards for those who like to dig deeper. Available at Dans Murphy's and some BWS, Liquorland and First Choice stores (RRP $85.00).
Amazon Alexa
If you're stuck for gift ideas, why not kickstart, or continue, Dad's smart home journey with Amazon's Alexa-enabled devices – there's a device for every interest! For the budding cook, there's the Echo Show 10 (RRP $399) – the ultimate companion for Dads that love to spend time experimenting in the kitchen. With the help of Alexa, you can ask for unit conversions, set timers and add to the grocery list without having to take your eyes or your hands away from the meal prep. Let Alexa be Dad's sous chef and ask her for recipes, just ask 'Alexa, open Top Chef recipes', or if you're craving a cocktail, "Alexa, ask Cocktail King how do I make a Martini?" The Echo Show 10 also has a 10-inch HD screen that's designed to move with you so your recipes, video calls, TV shows are always in view as you dart about the kitchen! For the TV fanatic, the Fire TV Stick 4K (RRP $99) is the perfect gift. It turns any TV into a smart TV with access to his favourite shows from streaming services like Netflix, Stan and Prime Video as well as the likes of ABC, 7+ and 9Now. Or let him test out his movie knowledge with fun skills like Movie Quiz available on Alexa-enabled devices like the Echo Show 8 (RRP $199). And for the music lover, get him the Echo Dot (RRP $59) which has premium built-in speakers in the device and the ability to access a variety of music streaming services like Amazon Music, Apple Music and Spotify, watch his favourite music videos on YouTube, or ask Alexa, "Alexa, play me a song".
Arctis Pro + GameDAC
High fidelity audio comes to gaming for the first time with the Arctis Pro + GameDAC. Each component of the Arctis Pro + GameDAC Hi-Res gaming audio system is meticulously engineered to maintain pristine, powerful audio, from the digital output of the PS4 or PC all the way to your ears. With dedicated high fidelity USB DAC + amplifier for gaming, the GameDAC transforms any PS4 or PC into a high performance audio source by bypassing the low fidelity, poor quality DACs found in typical console controllers, USB headsets, and PC sound cards. Featuring audiophile grade sound with superb detail, premium Hi-Res speakers and luxurious polished steel and aluminum alloy construction, you will make Dad's day with this one! Available from here.
Navman Dash Cam
Win a MiVue™150 SAFETY dash cam for Dad. This feature-packed dash cam not only protects you from other drivers in the event of an accident, it can also keep you safer on the road and avoid fines with alerts for speed and safety cameras. The 2.7" screen gives you precise audible and visual safety camera alerts to avoid fines, as well as a speed display as you drive. Evidence is filmed in 1080P Full HD with optimised day/night recording and event recording mode is always on so there is no need to fiddle around with buttons if you're in an accident. And it includes GPS tagging, 3-Axis G-Sensor and Wide-Angle Glass Lens as you would expect in a dash cam of this quality. With the addition of a Smartbox (sold separately), it also offers parking mode, which means if your vehicle is bumped while parked, the device will capture it (RRP $169).
13 Seeds
Did you know that hemp seeds are considered one of the most valuable plant-based proteins out there and are high in essential fatty acids? This Father's Day, why not give the Dad in your life the gift of health and wellness in the form of some amazing Hemp food and drink goodies? Australian Hemp Seed based company 13 Seeds offer a wide range of supplements, food and drink products with 100% Tasmanian Hemp Seeds as its key ingredient. Perfect for Dad is the 13 Seeds Father's Day HEMPers containing: Complete Protein Powder, Complete Super Greens Protein, Hemp Muesli, Hemp Honey, Hemp Seed Oil and Hemp Seed Oil Capsules. 13 Seeds provides customers with innovative, research-backed plant-based supplements, food and drink products using Tasmanian-grown hemp and other superfood ingredients including turmeric and make the perfect Father's Day gift.
Deathloop
Something special to pre-order for the game loving Dad is DEATHLOOP – a next-gen first person shooter from Arkane Lyon, the award-winning studio behind Dishonored. In DEATHLOOP, two rival assassins are trapped in a mysterious timeloop on the island of Blackreef, doomed to repeat the same day for eternity. As Colt, the only chance for escape is to end the cycle by assassinating eight key targets before the day resets. Learn from each cycle – try new paths, gather intel, and find new weapons and abilities. Do whatever it takes to break the loop. DEATHLOOP is built for a new generation, leveraging the PlayStation 5's hardware and graphics to bring Arkane's unique artistic vision to life like never before. DEATHLOOP takes advantage of new cutting-edge features like haptic feedback and adaptive triggers to make each encounter feel unique and impactful. DEATHLOOP is launching exclusively on console for the PS5 and for PC on September 14, 2021. Available from here.
Ring Video Doorbell
With a diverse range of home security products designed to make homes safer and the lives of parents easier, Ring's range of video doorbell and security cameras make ideal gifts for Father's Day. Make working from home more manageable with the Ring Stick up Cam ($179). Designed for indoors, it lets you see, hear and speak to members of your household using the Ring app or selected Alexa-enabled devices. Perfect for making sure the kids are doing their homework or playing nicely to avoid interruptions during that important meeting! Or if you're out and about, the Video Doorbell 4 ($329) or Video Doorbell Wired ($119) sends mobile notifications when it detects motion or anyone rings your doorbell. Ideal if you want to be notified when your child has arrived home safely from school or afternoon out. For those who are hard of hearing and struggle to hear a traditional doorbell, partner with a Chime ($59) device, so they never miss a visitor. Another great option is the Ring Spotlight Cam battery ($289) which allows you to keep an eye on distant family members. A great range of options are available and Dad will love you for helping keep the home safe.
Marvel Villainous
Perfect for Dad but also for gamers, families, and Marvel fans alike is the new Marvel Villainous strategy board game. The game pits players against each other as sinister Marvel villains all vying for infinite power! So just which villain are you? Follow your own twisted path to victory, using your menacing abilities to take on other villains and mighty heroes from across the Universe. Choose from Thanos, Hela, Ultron, Killmonger, or Taskmaster and fulfill your dark destiny! Move your villains to different locations and carry out the actions shown. A shared fate deck pits villains against dangerous events and Marvel's greatest heroes. Use specialty cards to make villains even more formidable. The next chapter of the Villainous board games, Marvel Villainous: Infinite Power utilises the same Villainous game system with new gameplay reflecting, the shared universe and interwoven storylines of Marvel's Villains. Marvel Villainous is not designed to be compatible with previous Villainous games but instead is a standalone game that allows for increased player interaction and more strategic play. Whether you're playing with a group of Marvel fans, classic board gamers, or your family, Marvel Villainous Infinite Power is perfect for any game night occasion and makes a great gift for Marvel enthusiasts! Available now from EB Games, Zing, Gamesworld, Gameology, The Games Capital, Mr Toys, Popcultcha and all good Game Stores (RRP $129.99).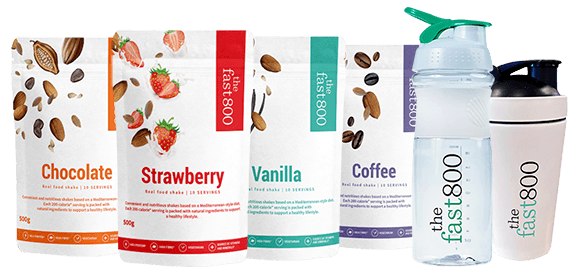 The Fast 800 Nutritional Shakes
For the bloke that lives a busy, stressful lifestyle and cannot always cook healthy meals for himself, here's the answer! In a range of delicious flavours and vegan options, The Fast 800 Nutritional Shakes are sure to satisfy Dad this Father's Day. These high-protein and fibre shakes are made with 100% natural ingredients to support people in a healthy lifestyle. Real food, ready in 30 seconds with no cooking and careful portion control each time. Use regularly for breakfast in place of the bowl of cereal, or lunch/dinner when you don't have time to cook. With 10 shakes per 500g package, these were developed to give the nutrient blend that you need to keep you full and satisfied throughout the day. Flavours include Chocolate, Strawberry, Vanilla and Coffee (RRP: $39.99).
Sydney Unleashed is one of Australia's premier entertainment publications exploring the latest in lifestyle trends. From Sydney's finest restaurants, cafes and bars to the hottest in gadgets, products, and home entertainment, Sydney Unleashed is your one-stop lifestyle platform.