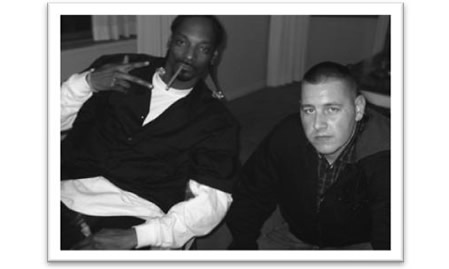 Sydney's Fortay has just unleashed his new album, Living Proof. To celebrate the release, he took some time out to chat with Sydney Unleashed.
How did you get your start in the music industry?
I guess it started the day I picked up a pen and decided to write. Other than that, just working hard and staying busy.
Best part of what you do?
The best part for me is laying the tracks down, just getting the songs done. Then touring comes in a close second.
And the worst part?
Waking up early to catch flights for sure!
Any interesting experiences you can share?
Haha, yeah a lot of interesting experiences – I wouldn't know where to start! It's all pretty crazy.
What was it like working with Snoop Dogg?
It was good. I was very lucky to work with Snoop, he's one of the hardest working artists in rap. We did the song at the hotel at about 6 in the morning very intoxicated.
Favourite album of all time and why?
It's hard to pick just one. Either The Notorious B.I.G – Ready To Die or 2Pac – All Eyes On Me. Both because they are the foundations for my love of the craft.
Best live performance that you've ever seen?
Techn9ne for sure. Red and Meth rip it too.
Favourite bars/clubs/pubs to hang out in?
Wherever the party's at! Nowhere in particular.
Take us through a typical day in the life of Fortay.
I couldn't tell you everything on the grounds, it might incriminate me haha. But I can tell you what I've done today so far. I woke up at 10am, came to the studio, made a few calls, checked a few things, went to write, got distracted, had a smoke and then did this interview and that's it so far. Its 1.15pm at the moment, so who knows where to from here!
Any news or final comments?
I just wanna say thank you to everyone that got the album and everyone supporting the music. There's a lot more music and shows coming up. Just check my facebook for details.

Fortay's new album Living Proof is out now. The first single from the album 'Chasing the Tail' features the one and only Snoop Dogg AKA Snoop Lion.
© Danny Canak
Sydney Unleashed is one of Australia's premier entertainment publications exploring the latest in lifestyle trends. From Sydney's finest restaurants, cafes and bars to the hottest in gadgets, products, and home entertainment, Sydney Unleashed is your one-stop lifestyle platform.