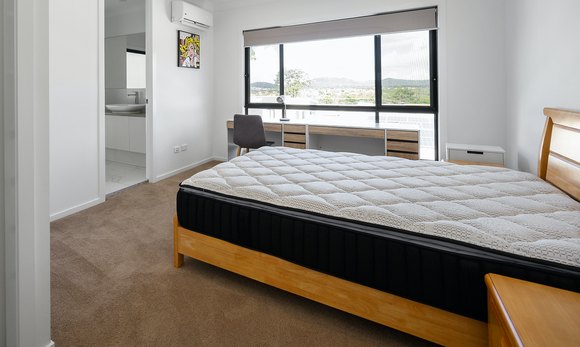 How to Choose a Great Mattress
Getting a good night's sleep is essential for our physical and mental well-being. A good mattress is one of the critical factors that contribute to a restful sleep. Choosing the right mattress can be a challenging task with so many options available in the market. In this article, we will guide you on how to choose a good mattress to ensure a comfortable and restful sleep.
1. Consider your sleeping position
The first step in choosing a good mattress is to consider your sleeping position. The type of mattress you need depends on whether you sleep on your back, side, or stomach. If you are a side sleeper, a softer mattress is recommended to help relieve pressure on your hips and shoulders. If you sleep on your back or stomach, a firmer mattress will provide the necessary support for your spine and keep it aligned.
2. Determine your budget
Mattresses come in a range of prices, and determining your budget is crucial in choosing a good one. However, keep in mind that investing in a high-quality mattress is an investment in your health. You spend a third of your life sleeping, and a good mattress can last up to ten years. So, it's worth investing in a mattress that will provide you with a comfortable and supportive sleep.
3. Decide on the type of mattress
There are different types of mattresses available in the market, and choosing the right one depends on your preference and needs. The four most common types are innerspring, memory foam, latex, and hybrid.
Innerspring mattresses are the most traditional and affordable. They are made up of coils that provide support and are covered with a layer of padding. Memory foam mattresses are known for their contouring ability and pressure relief. They mold to your body and distribute your weight evenly. Latex mattresses are eco-friendly and provide good support and comfort. They are made from natural or synthetic rubber. Hybrid mattresses combine the features of innerspring and memory foam mattresses. They have a layer of coils for support and a layer of memory foam for comfort. So, which beautyrest mattress should you choose?
4. Test the mattress
It's crucial to test the mattress before making a purchase. Don't be shy about lying down on the mattress in the store for at least 10 to 15 minutes. It will give you an idea of how it feels and whether it provides the necessary support and comfort. If you have a partner, it's essential to test the mattress together to ensure it accommodates both of your needs.
5. Check the firmness level
The firmness level of a mattress is subjective and varies from person to person. The general rule of thumb is that a mattress that is too soft will cause you to sink in and may not provide the necessary support. A mattress that is too firm will cause discomfort and pressure points. The ideal firmness level is one that provides adequate support and comfort for your sleeping position.
6. Look for quality materials
A good mattress should be made with high-quality materials that are durable and long-lasting. Look for mattresses with high-density foam or coil systems that are designed to last. Cheaper materials may not provide the necessary support and comfort and may need to be replaced sooner than expected. Materials and how the mattresses are made are sometimes too complicated to understand so it's important to search and read guides like the best mattresses to buy in Australia this 2023 to understand what materials your looking for and how will it affect your sleep.
7. Consider the size of the mattress
The size of the mattress is another important factor to consider. It should be large enough to accommodate your sleeping position and allow you to move around freely. If you have a partner, you should consider a larger size to accommodate both of your sleeping needs. It's essential to measure your room to ensure the mattress fits comfortably without taking up too much space.
8. Look for warranties and guarantees
A good mattress should come with a warranty or guarantee. It's essential to look for a mattress with a warranty that covers defects and any issues with the mattress. A guarantee allows you to test the mattress at home and return.
Sydney Unleashed is one of Australia's premier entertainment publications exploring the latest in lifestyle trends. From Sydney's finest restaurants, cafes and bars to the hottest in gadgets, products, and home entertainment, Sydney Unleashed is your one-stop lifestyle platform.