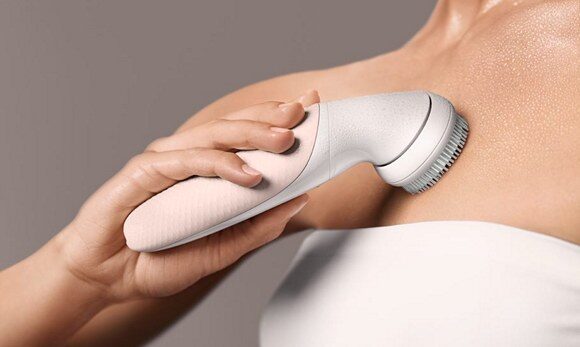 Mother's Day is the perfect excuse to show our mums – or mother figures in our lives – just how much we love them. Show mum how much you care with some of these Mother's Day gift ideas.
Beauty Devices From Braun
Give Mum the ultimate home salon treatment with the new Braun Silk-épil 9 Flex 9-300 beauty set. It's the world's first epilator for women with a fully flexible head for effortless hair removal. She'll enjoy weeks of salon-smooth skin thanks to Micro-Grip technology and a 40% wider head that removes hairs as short as 0.5mm. The beauty set includes four additional attachments so she can shave, trim, massage and exfoliate, plus FaceSpa with a facial epilator, cleansing brush to break free from skin impurities and massage pad for skin vitality. Price: $399.00 (on sale from $499) from The Shaver Shop. Another great option for Mother's Day is the Braun Silk Expert Pro 5 IPL. Treat Mum to the Braun Silk-expert Pro 5 for the safest, fastest and most efficient IPL for permanent hair reduction in just four weeks. It automatically and continuously adapts to her skin tone to ensure optimal balance between efficacy and safety. It's a quick way to tackle at removal in the comfort of your own home. Price: $499.00 (on sale from $999) from The Shaver Shop.
Pamper Mum With Calming Blankets & The Oodie
Nothing says 'I love you' like a beautiful, handmade blanket, courtesy of Calming Blankets – one of Australia's highest-quality, science-driven weighted blankets. Its weighted nature mimics deep tissue stimulation, which can have a calming effect and help you fall and stay asleep. Mum will feel pampered like never before with the Beauty Sleep Bundle. This gorgeous gift set includes the Hand Woven Calming Blanket – made from a soft, knitted cotton blend – and a stylish pink, 100% Mulberry silk eye mask. RRP $449 (now on sale for $299). Give mum the gift of a good night's sleep with the Bamboo Calming Blanket. If mum's a hot sleeper, or if you live in a hot climate, this weighted blanket – made from environmentally friendly and hypoallergenic bamboo – will help keep her cool and comfortable (RRP $299). Mums who like to lounge will love The Oodie – part-hoodie and part-blanket, its gloriously cosy and oversized, bringing that toasty warm feeling to thousands of Aussies across the country. Mums will especially enjoy the classic-coloured Navy Oodie. Made from The Oodie's signature two-layered flannel fleece and sherpa fleece combo, mum will feel wrapped up in a warm, luxurious hug in this deep, rich navy number. RRP $109 (now on sale for $84). Fans of the popular sitcom will love the Friends Central Perk Oodie. This pretty pastel green Oodie, which features the familiar Central Perk coffee house logo, will make mum feel like part of the gang during her next binge-watching session. RRP $129 (now on sale for $104).
Gordon's Mediterranean Orange For Mum
No need for a flight: Gordon's Gin is bringing the Mediterranean to you, with Gordon's Mediterranean Orange Distilled Gin. The perfect match for hot summer afternoons spent in the sun with friends, as if Gordon's have bottled the spontaneous spirit of holidays in the Mediterranean. The latest addition to its growing family of flavoured gins, this deliciously zesty, juicy orange gin is made using only the highest quality ingredients, featuring Mediterranean orange notes that perfectly compliment the juniper and signature refreshing taste of Gordon's Gin. Available in both a full-strength Gordon's Mediterranean Orange Distilled Gin 700ml bottle serve as well as a ready-to-drink format, Gordon's Mediterranean Orange Gin & Soda 330ml.
Appliances & Home Furnishings For Mum
Mother's Day can be tricky – especially when saving up for that ideal gift. Snaffle, Australia's leading online appliance and home furnishing rental retailer, has your gift inspiration sorted for Mum. They've even got a plan to dramatically reduce the upfront cost. With the option of receiving the goods immediately and then paying it off in affordable monthly instalments, you can finally get Mum that Dyson Air Wrap Hair Styler or the latest Samsung A series – without having to scrimp and save for months. Online rental retailer Snaffle brought a fresh approach to appliance and furniture rentals when it launched in August 2020. Snaffle has all the biggest household brands available to rent, with monthly payments tailored to meet each family budget. Over 400 products are available to rent, from the latest mobile phones, computers, indoor and outdoor furniture and appliances – Snaffle is the destination of choice for the modern renter. Snaffle gives away $10,000 every month through its Snaffle Plus customer loyalty program.
Freedom Moses Slides
Freedom Moses are vegan and recyclable slides that are injected with air so you feel like you're walking on a cloud. And mum will love being able to roam the globe in style knowing her feet feel and look fabulous with slides that are sustainable, durable and effortlessly cool. Available in a wide range of colours and patterns, Freedom Moses have a pair to suit everyone's style and personality! Even better, they are waterproof and washable, perfect for all year round. The ultimate chill essential to your year-round wardrobe from yoga to the beach, tackle all activities of everyday life with Freedom Moses – the no-fuss footwear option.
Sennheiser Earbuds & Headphones
Whether mum loves listening to music or watching movies, Sennheiser has a selection of perfect presents that will make her feel special. Show her she's truly the best with True Wireless earbuds: CX 400BT ($299.95 AUD / $329.95 NZD). Features astonishing sound thanks to Sennheiser's 7mm dynamic drivers, personalised listening experience with built-in equaliser, customisable touch controls, 7-hour battery life (+13 hours via the case), and available to purchase in black or white. For the stylish mum, wow her with the MOMENTUM Wireless headphones ($599.95 AUD / $649.00 NZD). Featuring outstanding sound performance, 17-hour battery life – so she can relax for longer, three ANC modes and transparent hearing function, Auto On/Off and Smart Pause, luxurious design with soft leather on the earpads and headband, tile Bluetooth tracker makes them almost impossible to misplace, and available in black or sandy white. Also available is the MOMENTUM TRUE WIRELESS 2 for the mum who is always on-the-go ($499.95 AUD / $549.99 NZD), HD 450BT for the mum who likes getting lost in the sound ($299.95 AUD / $329.95 NZD) and the IE 300 ($479.95 AUD / $509.95 NZD) for the music lover.
Tech Gifts For Mum
For mums that like recording, streaming or podcasting, the Snowball iCE is the fastest, easiest way to get high-quality sound. Powered by a custom cardioid condenser capsule, Snowball iCE delivers crystal-clear audio quality that's light-years ahead of your built-in computer microphone. Or for the legendary blue broadcast sound, the Yeti Nano is another great option. This premium USB condenser microphone is designed for broadcast-quality podcasting, YouTube videos, Twitch streaming, Skype calls and voice over work. Both outstanding mics are available from digiDirect, EB Games, Harvey Norman, JB Hi-Fi and Officeworks. And when mum wants to edit her recordings on her computer, the MX Anywhere 3 will come in handy. The compact mouse is designed for mobile work whether it be from the home office, cafe or airport lounge. The MX Anywhere 3 tracks on virtually any surface (including glass), stays powered for up to 70 days on a full charge, and gets three hours of use from a one-minute quick charge, and is fully customizable in nearly every app you use (RRP $129.95).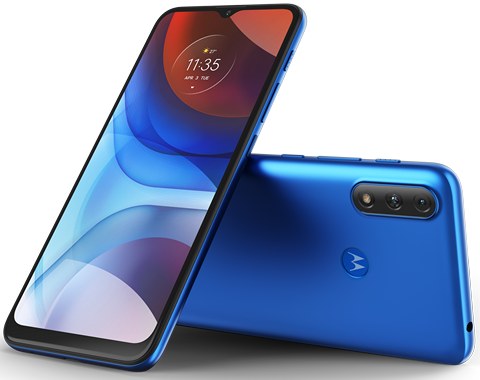 Phone For Mums On The Move
The moto e7 power offers all the up-to-date features at an amazing price that will please even the most budget-conscious gift givers. Keep mum going with a 5000mAh battery that lasts two days on a single charge. There's plenty of room for her favourite photos, songs and movies with 32 GB of storage. The fast-focusing dual camera system ensures she can capture every moment. Plus, she can quickly launch the Google Assistant with just a touch on the side of the phone. The moto e7 power is available in Tahiti Blue and Coral Red at JB Hi-Fi, Harvey Norman, Officeworks, Mobileciti, Big W and the Motorola online store for $159. Other great options include the the moto e7 (for the constantly connected mum – RRP $199), moto g10 (for the mum who needs it all – RRP $249) and moto g30 (for the snap-happy mum – RRP $299).
Wearable Blanket For Mum
As Australia rolls into cooler Autumn temps, stay warm and cosy with The Comfy® Dream Wearable Blanket! The Dream is their softest, most luxurious option yet and a must-have for pampering mum this Mother's Day! Instead of a thick sherpa lining, they've used a buttery, baby-blanket soft fabric that's perfect for warmer months and locales. Wondering about sizing? It's giant, and it's supposed to be! One size fits all, for men, women, and even kids! Take comfort in a giant hood, huge front pocket, high-low hem, and ribbed, cuffed sleeves. The Dream couldn't be easier to care for. Just toss in the wash and tumble dry on low–it comes out like new. Available in a wide range of colours and patterns, it is already loved by thousands of customers worldwide and a huge hit with celebrities from Lizzo to The Kardashians, Jojo Siwa to Selena Gomez. Available on Amazon AU!
Skullcandy For Music-Loving Mums
For the new age, tech savvy, music-loving mums, Aussie audio specialists Skullcandy present the perfect not-so-traditional gift for when you've really outdone the flowers and chocolate routine. Jib True wireless is exactly that: Truly, completely, absolutely free from the hassle of wires. So go ahead: Start listening and living without anything holding you back. Maybe you're the kind of person who likes to keep things simple. Well, friend, you're the reason Jib True was made. They're perfectly straightforward with just the features you need and nothing that you don't (RRP$79.95).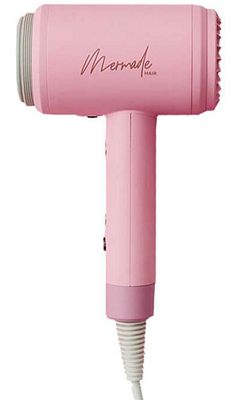 Mermade Hair Dryer
Give the gift of flawless hair everyday with the Mermade Hair Dryer (RRP: $89.00AUD) and make mum's whole year, not just the single day! Small in size yet mighty in output, the Mermade Hair Dryer packs power, style and effortlessness! Allow mum to manage her mane with ease through amplified ionic airflow technology locking in moisture and protecting your hair from long-term damage. Mermade Hair is home to the game changing hair tools loved by celebs and stylists globally. Super easy to use, compact yet clever, the Mermade Hair Dryer is the perfect Mother's Day Gift!
Waterpik Cordless Select
Whether your mum is a gadget junkie, beauty lover or simply wants an easy and effective way of maintaining oral hygiene, Waterpik Cordless Select is the ideal tool for a healthier smile. Waterpik Cordless Select is the hassle-free way to floss – a thoughtful and practical gift that will make mum smile. Waterpik Cordless Select is available in black and white. Available now at Chemist Warehouse and Shaver Shop (RRP $179.95).
Round Theory Sauvignon Blanc
Consciously crafted from the ground up to have a positive impact on the planet, Round Theory was designed for wine lovers who want to make a more environmentally friendly decision. Round Theory is proudly climate positive and supports a number of programs within CarbonClick. The bottles are also crafted to be 30% lighter and 35% shorter, this pocket rocket will fit nicely in a picnic basket, leaving plenty of room for cheese and biscuits. Round Theory's Sauvignon Blanc from Marlborough New Zealand encompasses tropical notes of guava and passionfruit and delivers a crisp and fresh palate with juicy acidity, this wine goes in perfect harmony with an afternoon picnic. Available in Dan Murphy's, BWS, Liquorland and First Choice Liquor nationally for $23.00 (RRP).
The Botanist Gin
The perfect gift for the gin obsessed mum! The Botanist Gin features sweet and earthy flavours combined with delicate floral and herbal notes of the 22 botanicals of Islay. Each sip of this gin reveals deeper layers and more complex combinations of delicate flavours. The Botanist Gin boasts a rich and mellow taste that is cool on entry then warming across the palate, stimulating the taste buds with a round mouthfeel and citrus freshness. The perfect drop for the gin obsessed mum (RRP $86).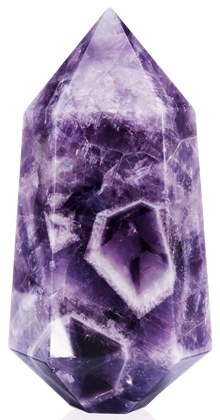 Stoned Crystals
A powerful and protective stone, the Chevronica is an ideal styling option for those seeking to enhance their environmental wellbeing and overall state of mind. Ethically sourced and expertly cut, the purple-hued amethyst is said to guard against psychic attacks and transmute negative energies into feelings of love and positivity. Resonating with the crown chakra and third eye, this crystal amplifies the user's spiritual connection to the non-physical world and enhances psychic abilities. Ideal for placement in the bedroom, this stone relieves stress and irritability and calms the mind for a good night's sleep. Chevronica Geo Gem available at: www.stonedcrystals.com ($129 RRP).
Enbacci
Containing the brand's cult-favourite Vitis Vinifera Rejuvenating Gel Cleanser, Vitis Vinifera Rejuvenating Essence and Vitis Vinifera Rejuvenating Essential Crème, this nourishing 3-step system is enriched with French-derived grape stem cells that protect the skin from environmental aggressors, including UV-induced free radicals, and reverses the physical signs of premature ageing. Vitis Vinifera Rejuvenating 3-Step System available at: www.enbacci.com ($200 RRP).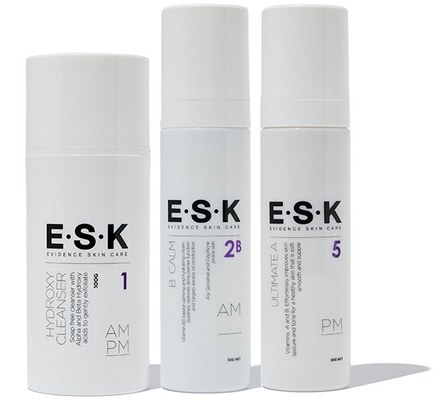 Evidence Skincare (ESK)
Formulated by Australian doctors, dermatologists and scientists, this cosmeceutical-grade skincare kit uses the latest evidence-based ingredients, including Retinal (Vitamin A), Niacinamide (Vitamin B3) and a host of Alpha & Beta Hydroxy Acids, such as Glycolic and Lactic, to combat the physical signs of ageing, including fine lines and wrinkles, dryness, loss of skin elasticity and pigmentation. Ideal for beginners, the Essentials Kit includes the brand's highly celebrated Hydroxy Cleanser, B Calm serum, and Ultimate A night cream. The Essentials Kit is available at: www.eskcare.com ($189 RRP).
Gifts From Northcote Pottery
Pick up some great gifts for mum so she can make the most of her garden this Autumn. Create a potted feast using a family of containers such as Northcote Pottery's set of four Modstone Chambers U pots (RRP $59 – $289) or get some hanging baskets full of flowers and lush contrasting foliage such as Northcote Pottery's 30cm Sand Villa Plastic Hanging Basket (RRP $12). And there's nothing like the soothing sound of water in a garden to wash away the day's stress, so why not transform your backyard into a calming oasis with Northcote Pottery's Sandstone Summit Water Feature (RRP $159). It's easy to assemble, doesn't require any plumbing and comes complete with pump and accessories. Water cascades gently down three decorative bowls, creating a delicate, trickling sound effect that help relax the soul. Surround it with lush exotic plants like Canna Lilies, Cordylines, Tropical Palms and vibrant flowers like Ixora and Frangipanis for the perfect resort-style escape. Colourful leaves are a feature of the season and now is a great time to get some Autumn foliage trees into the garden when you can see them in their full glory. Some good options are Acer Rubrum 'October Glory' as it turns fiery red in Autumn, or 'Fairview Flame' which lights up the garden with foliage in vibrant sunset shades. If you're short on space, look out for smaller growing trees like Cercis 'Forest Pansy', with deep plum foliage that turns shades of yellow and orange as the weather cools, or grow standard Japanese Maples in big pots for a splash of colour. For more information, visit www.northcotepottery.com.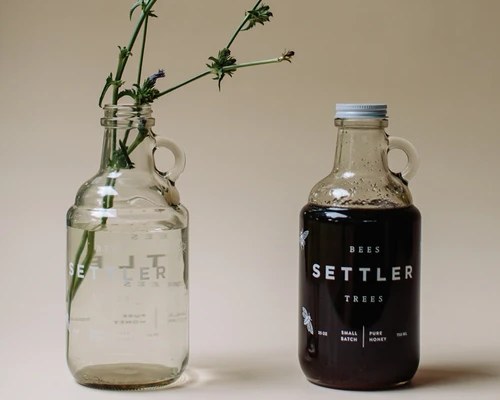 Settler Growler With 1kg Of Toowoomba Honey
The first of its kind – a super cool 750ml clear glass honey vessel aka GROWLER – the perfect gift for mum this Mother's Day. The idea is to grab your growler and get to know your local beekeeper to enjoy all the benefits of pure honey. Your first dose is on The Plant Runner – 1kg of honey coming straight from the Toowoomba Hives of Hayley & Rodger. Taking it home to the family to use as your number one honey vessel. Dishwasher safe (of course) with white imprint text made to last. Please note, honey has a higher density than liquids like water, so 1kg of honey is equivalent to 750ml. Available from here ($40.00 AUD).
JBL Gift Options
Let mum block out the distractions this Mother's Day, and tune her into a new world of beautifully designed lifestyle pieces suited for a woman on the go or a relaxing soundscape escape. JBL knows that mum's are the best, and they deserve to know it! JBK has some wonderful offers to treat your mum, your friends who are mums, yourself as a mum or a mum to be – or just any #1 woman in your lives this Mother's Day. There's the Tune 225, LIVE 650BTNC and LINK MUSIC, each with strong battery life, fast pairing, and JBL's Legendary Sound. The TUNE 225TWS houses JBL Pure Bass Sound from a large 12mm driver. Built for life on the go, thanks to the compact charging case and up to 25 hours of battery life, listen longer and in comfort (RRP: $179.95).
Gift Set from Pilot Pen
Mums will love this sleek Explorer fountain pen from Pilot Pen. It features a streamlined, lightweight barrel design and a high-quality stainless-steel nib for perfect handwriting every time. This pack includes a Pilot Ink Bottle and Ink Converter for quick and easy refilling. The Explorer range comes in a choice of contemporary colours and makes a sophisticated fashion statement any stylish mum will love.
Sydney Unleashed is one of Australia's premier entertainment publications exploring the latest in lifestyle trends. From Sydney's finest restaurants, cafes and bars to the hottest in gadgets, products, and home entertainment, Sydney Unleashed is your one-stop lifestyle platform.