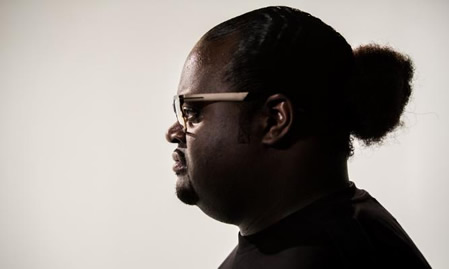 Poo Bear: Afraid of Forever
What does it take to stay relevant in the music industry, where the law of the land is evolve or die? The new Red Bull TV documentary, Poo Bear: Afraid of Forever, directed by award-winning Australian director Macario De Souza, pulls back the curtain on today's music industry and takes viewers deep inside the recording world to capture the brilliance, drama and desperation that go into creating today's chart-topping hits; all through the eyes of one of the industry's most prolific talents, Jason "Poo Bear" Boyd.
For more than 20 years, Poo Bear has been the man behind the hits for superstars like Justin Bieber, Usher, Jill Scott, Chris Brown, Pink and 112, collecting a room full of Grammys and platinum records in the process. Now, the Los Angeles-based songwriter and producer has just six months to come up with another smash hit or be forgotten.
As Boyd explains, "This is a cold business. You're only as hot as your last hit, and you never know where you're going to be next year. You never know if you're going to be this sought after."
The story picks up just after Boyd has devoted two years to Justin Bieber's record-setting album Purpose. Despite the biggest success of his career, he's packing his schedule with four to five recording sessions a day, on the quest for the next breakout song. Poo Bear: Afraid of Forever follows Boyd into the recording studios to reveal his process – and his genius. Interviews with artists including Justin Bieber, Robin Thicke, Latin superstar J Balvin and B-Real (Cypress Hill), as well as heavyweights like music executive Omar Grant, DJ Skee and producer Printz Board (The Black Eyed Peas) describe a unique talent who has a passion for music, "Poo Bear is one of the best writers I've ever been able to work with" – Justin Bieber.
Boyd also has a fear of failure, and not just in the music business. As he faces the pressure of producing a new hit, he's also nervous about the imminent "forever" of marriage to his fiancée, Ashley Joi. Honest insights from Joi, the songwriter's mother and brother back in Atlanta, and Boyd himself uncover the childhood scars that he has worked to overcome ever since writing his first hit at age 15.
"I've wanted to tell a story about the creation of the biggest songs in the world and the business side of it, and the opportunity came up to be able to tell that through the eyes of one of the greatest songwriters in the world, Poo Bear," says De Souza, whose previous films include Bra Boys and Fighting Fear. "We were really fortunate to have access to a lot of the big names of the industry. It's the heart and passion and soul that goes behind creating these songs that are soundtracks to our lives."
Poo Bear: Afraid of Forever will be available on Red Bull TV, free and on demand from April 29. Red Bull TV is distributed digitally at www.redbull.tv and as an app across mobile phones, tablets, gaming consoles, connected devices and Smart TVs. View Trailer.
Sydney Unleashed is one of Australia's premier entertainment publications exploring the latest in lifestyle trends. From Sydney's finest restaurants, cafes and bars to the hottest in gadgets, products, and home entertainment, Sydney Unleashed is your one-stop lifestyle platform.