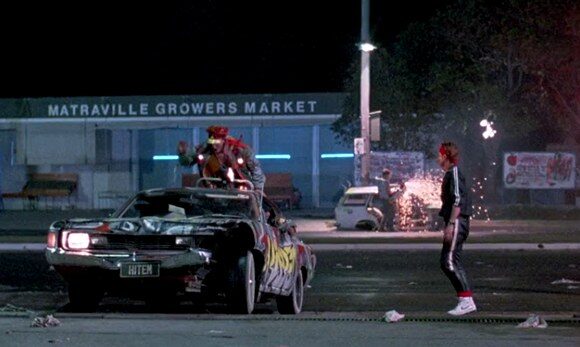 Top 5 Films Shot in South-East Sydney
It's not every day that a large-scale Hollywood production comes to your doorstep. Little Bay locals were set abuzz recently when Marvel revealed the construction of the set of the new THOR film at Little Bay Golf Course. While it's exciting times for Sydney's south-eastern suburbs, it's certainly not the first time movies have been shot in the region.
In what may come as a surprise to many, Australia's only major film production centre was once located where Westfield Eastgardens currently stands on the corner of Bunnerong Road and Wentworth Avenue. National Film Studios (or Pagewood Studios) opened in 1935 and produced countless Australian and British films at the site including 'The Flying Doctor', 'The Power & The Glory', 'Eureka Stockade', 'Kangaroo', 'Long John Silver' and many others until its closure in 1959.
In more recent times, movie sets haven't often ventured much further south than Fox Studios in Moore Park where numerous films have been shot. Out of those that have, here are our Top 5 films shot in Sydney's south-eastern suburbs.
5. Candy (2006)
'Candy' tells the story of Dan (Heath Ledger) and Candy (Abbie Cornish) and their ever-increasing heroin habits. The movie shows the pair scabbing drug-money from everyone they can including Candy's parents, eccentric university professor Casper (Geoffrey Rush), hocking at pawn shops and even turning to prostitution when all other avenues have been exhausted. Mainly shot around Sydney's inner-west, Heath Ledger also ventured south-east in his last Australian movie before his death. In addition to a scene at Port Botany, many of the disturbing drug-induced scenes took place in an apartment in suburban Hillsdale. A shocking story of drug addiction that is hard to watch but unforgettable nevertheless.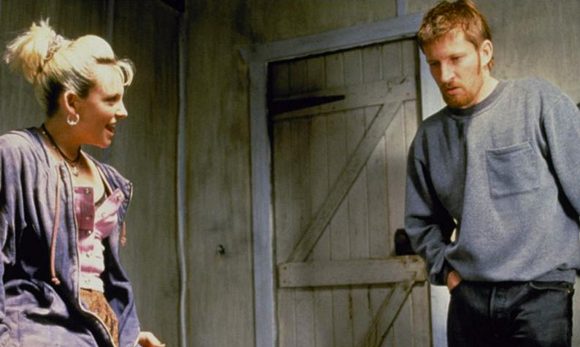 4. The Boys (1998)
An Australian story focusing on the lives of three troubled brothers in the lead up to an horrendous crime they are accused of. Brett (David Wenham) is out of prison on parole and spends his days drinking and doing drugs with his two brothers Stevie & Glenn (Anthony Hayes & John Polson) before a final night of hedonism brings things crashing down. The majority of the shoot takes place in a rented house in Maroubra – including a memorable violent altercation involving Brett's girlfriend Michelle (Toni Collette) – with the climax taking place at Eastlakes Shopping Centre. An eye-opening crime drama.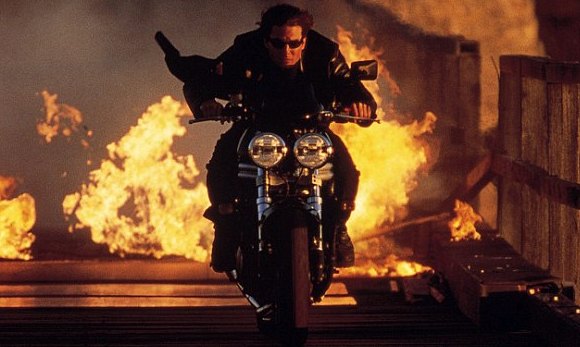 3. Mission: Impossible II (2000)
This action spy film stars Tom Cruise as Ethan Hunt who is sent to Sydney to stop a terrorist organisation from laying its hands on a genetically-engineered virus. So it comes as no surprise that most of it was shot in Sydney. Some of the most memorable scenes were shot on the clifftops of Malabar and La Perouse with the most notable taking place on Bare Island Fort at the entrance to Botany Bay – the hideout of villain Sean Ambrose (Dougray Scott). The movie features some thrilling action sequences including an epic finale on the island involving a mid-air motorbike duel which is still talked about today.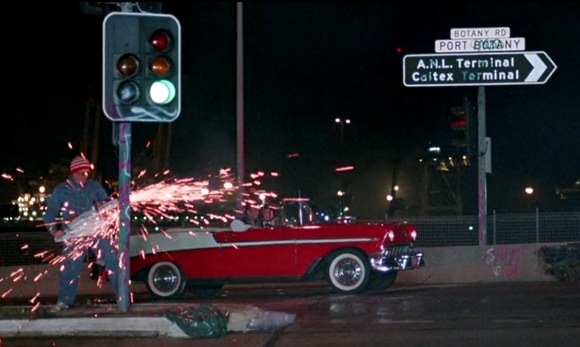 2. Dead-End Drive-In (1986)
Apparently Quentin Tarantino's favourite Australian film, 'Dead-End Drive-In' was shot entirely in Sydney's south-eastern suburbs. This quirky post-apocalyptic cult classic features a young couple (Ned Manning & Natalie McCurry) that become forever trapped in a drive-in theatre. Those trapped inside the wasteland of cars live on a steady diet of junk food, drugs and movies screening every night. Apart from its colourful opening sequence near Matraville Hotel on Bunnerong Road and some memorable night-scenes on Botany Road, the majority of the film is set at the old Matraville Drive-In on Wassell Street. Also features a scene at the old railway yard in Port Botany and a climactic world-record truck stunt which was the most expensive stunt filmed in Australia to that point.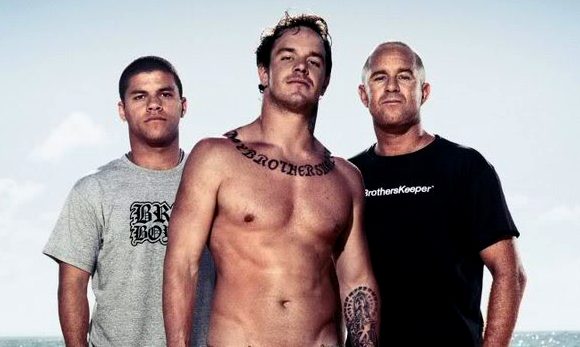 1. Bra Boys (2007)
Those that have grown up around south-eastern Sydney are bound to know a 'Bra Boy' or two. The officially sanctioned film on the brotherhood of Maroubra surfers became Australia's highest grossing non-IMAX documentary and tops our list of films shot in the region. Showcasing Maroubra (where TV show 'Heartbreak High' was also filmed) and surrounding suburbs, it tells the story of Maroubra's cultural evolution and the social struggle of its youth. Blending surf vision and interviews with various locals, it's both compassionate and confronting. While the true-life struggle of the Abberton brothers is central to the story, some of the raw footage shot at Maroubra Beach along Marine Parade and adjacent streets is not to be missed.
© DC
Sydney Unleashed is one of Australia's premier entertainment publications exploring the latest in lifestyle trends. From Sydney's finest restaurants, cafes and bars to the hottest in gadgets, products, and home entertainment, Sydney Unleashed is your one-stop lifestyle platform.