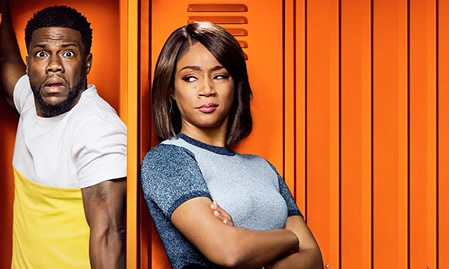 School Holiday Movie Roundup
With grand finals done and won, school holidays have arrived with another fine array of movie choices from a cheery animated Yeti, to a snake-like Spiderman nemesis, to a mystery suburban thriller, alongside tick tocking house and a truly magnificent Australian retro tale, just to highlight a few.
New deluxe popcorn and choc-top flavours are now available across all candy bars, so take the kids, the relatives or just yourself to a cinema. There's literally something on a big screen for everyone.
NOW SHOWING
SMALLFOOT
Rated G – 96 min. Suitable for all ages.
Voices: Channing Tatum, James Corden, Zendaya, Danny DeVito.
Animated role reversal of the mythical Yeti creature myth. A big friendly fluffball called Migo sets out from his abominable snowman village to find an unknown race of smallfoot (humans).
HOUSE WITH THE CLOCK IN ITS WALLS
Rated PG – 105 min.  Most suitable from age 8.
Jack Black, Cate Blanchett, Owen Vaccaro.
Amusing fantasy reminded me at times of retro classic Beetlejuice. Arriving at his uncle's mansion, a young orphan boy discovers not is all what it seems. Magic spells, both good and bad, are all around causing pagan mayhem.
LADIES IN BLACK
Rated PG – 109 min. Most suitable from age 12.
Julia Ormond, Angourie Rice, Rachael Taylor.
Wonderful Australian film is a step back in time to 1950s Sydney. A studious teen girl lands a job in a posh department store opening her eyes to a new world including boys and immaculate fashions. Has a classic soundtrack too.
A SIMPLE FAVOR
Rated M – 117 min. Most suitable from age 16.
Anna Kendrick, Blake Lively, Henry Golding, Gia Sandhu.
Absolutely magnificent twisted thriller that needs to be seen before anyone spoils the various mysterious plot turns in a story of an ordinary favour between friends turning into a snowballing nightmare, or is it? Must see!
TEEN TITANS GO TO THE MOVIES
Rated PG – 84 min. Most suitable from age 6.
Voices: Nicolas Cage. Kristen Bell, Halsey, Tara Strong.
Based on uproarious TV cartoon series following escapades of superheros on their own time. It is more adult comedy than entirely for kids but the mishaps and pratfalls of action scenes should dazzle the junior fans too.
THE PREDATOR
Rated MA – 107 min. Most suitable from age 17.
Olivia Munn, Boyd Holbrook, Sterling K. Brown.
Not a great addition to the science-fiction legacy promising so much but delivering little more than flashy action scenes around a nonsensical plot with minor links to previous films. If you're into loud violence, this is for you.
NIGHT SCHOOL
Rated M – 111 min. Most suitable from age 15.
Tiffany Haddish, Kevin Hart, Keith David.
Funny consequences of a troublemaker who ends up in a night school class in order to rectify his ongoing problems in society and finish the high school equivalent. Mostly grating, has its moments of hilarity but not for everyone.
FROM THURSDAY OCTOBER 4
PAW PATROL: MIGHTY PUPS
Rated G – 44 min. Suitable for all ages.
Toddlers rejoice as Paw Patrol on the big screen take charge in Adventure Bay in a brand new mission to save the day. Parents take coffee.
VENOM
Rated M – 112 min. Most suitable from age 14.
Tom Hardy, Michelle Williams, Woody Harrelson.
Darker than you may expect. Based around a Spiderman universe character in the world of Marvel comics is something different to the Avengers style of heroics. Solid cast, menacing special effects, wild action should entertain.
Shane A. Bassett
Sydney Unleashed is one of Australia's premier entertainment publications exploring the latest in lifestyle trends. From Sydney's finest restaurants, cafes and bars to the hottest in gadgets, products, and home entertainment, Sydney Unleashed is your one-stop lifestyle platform.