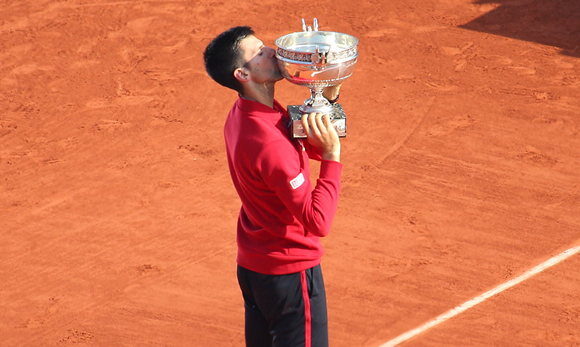 GOAT: Why Novak Djokovic is the Greatest Of All Time
The statistics cannot be ignored – Novak Djokovic is the greatest player in the history of tennis.
Djokovic holds the all-time record as the longest standing men's #1 player in history (389 weeks total and still counting) – a record unlikely to be broken by anyone for many years to come, if ever. It's perhaps the most significant statistic to consider when debating the Greatest Of All Time (GOAT).
His dominance comes in the same era as Roger Federer and Rafael Nadal – both long considered to be the greatest ever – making each of his 23 grand slam wins all the more remarkable. While Djokovic can still win even more majors and completely put this argument to bed (Nadal is behind with 22 while Federer is next with 20), he is already ahead of both Federer and Nadal in just about every other stat there is. Before we get to those, it's worth noting that Federer and Nadal had no answers to Djokovic's dominance until an 18 month period from the start of 2017, when Djokovic was carrying a serious injury, that allowed both Federer and Nadal to amass several titles each without having to face their greatest rival once. Federer hadn't won a single major in five years up until that point.
It could also be argued that a number of Federer's earlier titles were amassed in an era that was weak by today's standards which makes the final grand slam count a tad less significant. Before having to face Djokovic or Nadal, Federer won several grand slams facing opponents such as Gonzalez, Baghdatis and Philippoussis. All solid players but none of them ever won a single major title between them. And the year he won his sole French Open (against another player without any majors, Robin Soderling) was the one year he didn't have to face the king of clay – 14-time champion Rafael Nadal. Which makes the argument that Federer is the greatest ever a tougher one to swallow. And he has never beaten Nadal at the French Open (while Djokovic has). As for Nadal being the greatest, the argument isn't helped by the fact that he is ranked way down at #6 in the all-time list for weeks at #1…a significant statistic to consider. He has also never beaten Novak on his court – the Australian Open.
For years the media has hyped up the rivalry between Federer and Nadal (which Nadal leads 24 – 16). What an amazing rivalry it is but we need to 'do a Kanye' here and point out that there are two even more extraordinary rivalries that exist in the men's game and they both involve Novak Djokovic. The second greatest rivalry in the open era is the one between Djokovic and Federer (Djokovic leads 27 – 23). And the greatest ever… Djokovic vs Nadal (Djokovic leads 30 – 29) as at June 2023. How can Nadal or Federer be considered the greatest ever when their biggest rival has winning records against both of them. Not convinced? Read on…
Djokovic is the only player since 1969 to hold all four major titles at once and the only one in history to hold all four grand slams on three different surfaces at once – something both Federer and Nadal have not been able to achieve. Additionally, he has finished as the year-end #1 a record-breaking seven times, is the only player in history to reach at least nine semi-finals at every grand slam event, has accrued the highest number of ATP ranking points ever, is the only player to win all ATP tour Elite tournaments and is the first and only player to achieve the Career Golden Masters.
He has also played the most matches against Top 10 players and his winning record against Top 10 players is significantly better than those of both Federer and Nadal. And after his 2023 French Open win, Novak Djokovic became the first and only man in the open era to win every major title at least three times and is the first and only one to have played the final of each Grand Slam tournament at least seven times (an all-time record) solidifying his GOAT status.
It should also be noted that he would likely have several more major titles under his belt if it weren't for politics mixing with sport and bad luck. In 2020, he was well on his way to picking up another trophy until he was disqualified for accidentally hitting a line judge with a ball. That same year, Wimbledon was cancelled due to the COVID-19 pandemic. He was a very strong favourite to pick up both titles. His personal decision not to get vaccinated also meant he could not compete at the 2022 Australian Open, at the 2022 US Open, and many other tournaments where he was a clear favourite to win. He did get to play and win Wimbledon in 2022 but his points weren't counted as the ATP and WTA stripped Wimbledon of its ranking points due to the Russian War. As a result, he didn't get to finish as year-end #1 for a record-breaking eighth year. And with rankings frozen for almost half a year during COVID-19, it denied him of having 22 additional weeks added to his already unbreakable record of weeks at #1.
Despite politics rewriting history and robbing this great champion of further records – as it stands – it's difficult to definitively proclaim that either Federer or Nadal are better than Djokovic. Perhaps a three-way tie between these three great champions would be most appropriate. But one thing's for sure – there's no longer a question of whether Djokovic deserves to be featured in those 'greatest ever' conversations. The stats tell us he already IS the greatest ever!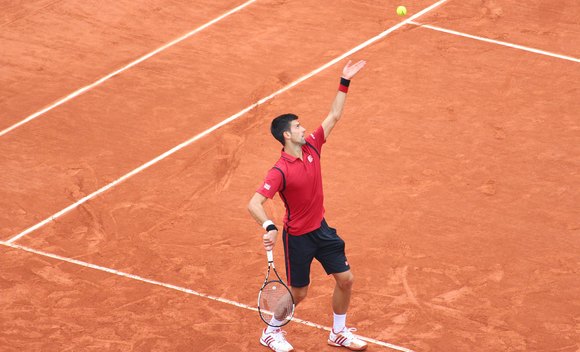 Article has been updated. First published in 2019.
PS – If you are as sure of his abilities as we are, you can try and place your money on his next game on one of these great betting apps.
Sydney Unleashed is one of Australia's premier entertainment publications exploring the latest in lifestyle trends. From Sydney's finest restaurants, cafes and bars to the hottest in gadgets, products, and home entertainment, Sydney Unleashed is your one-stop lifestyle platform.