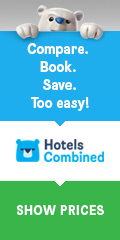 Eat + Drink
Sliders and Rollers Recipes
RECIPE #1: POPCORN SHRIMP SLIDERS (Makes 12)
Ingredients:
½ cup cornstarch/cornflour
1 cup panko breadcrumbs
salt and pepper
2 eggs
24 medium to large shrimp/prawns, peeled and de-veined
1 ½ cups vegetable oil, for deep-frying
½ small lettuce, shredded
¼ cup Wasabi Mayonnaise (see recipe)
12 slider buns of your choice
Method:
Place the cornstarch and breadcrumbs into two wide, shallow dishes, and season with salt and pepper.
In separate shallow dish beat the eggs with two teaspoons of water. Dredge shrimp in the seasoned flour. Dip the shrimp into the egg mixture, then into the breadcrumbs.
Heat the oil in a pan at a medium heat then deep-fry the shrimp in batches until they are crispy and golden. Drain them on kitchen paper.
Slice the buns in half lengthways.
To assemble your sliders, add the lettuce to the bottom halves of the buns and top with one or two popcorn shrimp, depending on the size. Spoon on some Wasabi Mayonnaise then the top of the bun. Hold the bun together with a cocktail stick.
These sliders are fantastic with Beer-battered Fries and Tartare Sauce.
RECIPE #2: PORK BELLY SLIDERS WITH SPICY CARAMEL SAUCE
Ingredients:
2 lb. 4 oz/1 kg boneless pork belly
1 cup water
1⁄2 cup sugar
1–2 long red chillies, de-seeded
1 teaspoon fish sauce
1 tablespoon soy sauce
Juice of half a lime
1⁄2 cup fresh cilantro/coriander
Salt and pepper to taste
12 brioche bunS
Method:
Preheat the oven at 420°F/220°C.
Score the pork belly skin at 1⁄2 in/1 cm intervals in squares the same size as the buns. Place the pork on a rack in a roasting pan, skin-side up. Pat dry the pork belly with paper towel and rub salt into the skin. Pour water into the roasting pan, enough to fill the pan to just under the rack. Place in the oven and roast for 30 minutes or until the skin is crispy. Reduce the heat to 350°F/180°C and roast for a further 11⁄2 hours or until the meat is tender, topping up with water as necessary. Remove the pork and cut into squares to fit the buns, as scored before cooking.
In a saucepan, bring the water and sugar to the boil. Boil until it starts to caramelise. Add the chillies, fish sauce and the soy. Reduce the heat and simmer until the liquid has reduced by half, squeeze in the lime juice then set aside for later use.
Slice the buns in half lengthways.
To assemble the sliders, add a piece of pork and drizzle over with some caramel dressing. Top with a few cilantro leaves then the top bun. Hold together with a cocktail stick.
David Cowie's Sliders and Rollers is available now through New Holland. Visit the Sliders and Rollers product page at Booktopia.