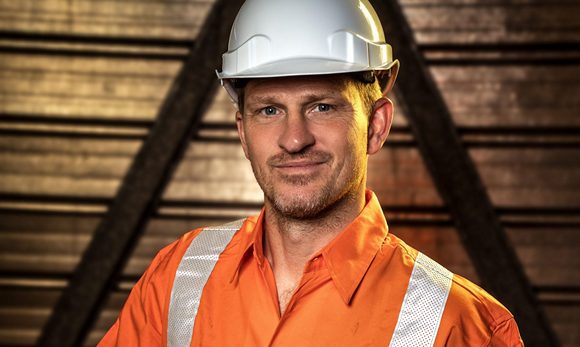 Sydney Company's Life-Saving Solution For Workers In High-Risk Spaces
A new Australian company is using innovative streaming technology in a world-first platform designed to cut the number of front-line safety monitors needed for confined spaces – while still saving lives.
The technology – designed by Industrial Eye Pty Ltd – offers incredible improvements in crew efficiency and safety and is a game-changer for any industry that involves confined spaces, which are among the most dangerous places to work.
"Confined spaces are incredibly dangerous," CEO and co-founder Steve Lewis (pictured) said.
"We found that gaming and real-time streaming technologies can give first responders an incredible advantage when monitoring these environments and performing rescues."
Industrial Eye Pty Ltd, a start-up company based in Sydney, created Sentry Connect – a rapidly deployable, plug-and-play platform designed to meet the challenges rising from a severe shortage of manpower during the COVID-19 pandemic.
It uses cutting-edge streaming technology to enable experienced safety crews to effectively monitor more workers – over and above what is currently achievable under confined space safety legislation.
Industrial Eye Sentry Connect maximises safety management by effectively giving one sentry a comprehensive single-view application with extremely low latency real-time video as well as on-screen environmental data which is critical to safety and rescue procedures.
"Our platform connects with multiple data sources compiled into a single interface for real-time monitoring as well as future analysis," Mr Lewis said.
"This application gives information and critical context for the safety of workers, the procedures being performed, as well as the environmental impact. We have developed this solution targeting the top problems facing workers and first responders in these environments and for lone workers."
Sentry Connect provides data – such as oxygen and gas levels – and enables two-way conversations in some of Australia's most hazardous conditions including remote sites, high-risk construction, and confined spaces such as mines and pits, elevator shafts, vats, tanks, pipes, ducts, chimneys, silos, underground sewers, wells and more.
Sentry Connect's first client, ISH-24, is one of Australia's leading confined space safety and rescue operations.
"With huge reductions in available safety crew and experienced emergency responders in high-risk operations such as mining and industrial, we need new technologies to improve how we monitor workers – with eyes, ears, and environmental data all being monitored together in confined spaces, " ISH24 director Daniel McMahon said.
"ISH24 Sentry Connect gives our team on-site and around the country rapidly deployed real-time solutions to ensure safety and protocols can be followed. This innovation is critical to the future of our industry and improves the conditions keeping workers safe in the harshest environments.
"It also provides emergency response a real time advantage never seen before. It is game-changing, life-saving technology in a critical time."
US data shows that 60 percent of confined space injuries and fatalities involve sentries or first responders who rush in to help someone else in a confined space, but who have little understanding of the environmental conditions that caused the injury.  Industrial Eye is designed to prevent this.
"Asphyxiation due to lack of oxygen as well as the presence of dangerous gases, which can be spontaneously released during operations, is a killer that we can and will prevent by connecting our platform to various manufacturers' devices," Mr Lewis said.
"We already have licenses from leading suppliers including Honeywell, which continues to involve us in conversations about more applications of this technology for remote work and monitoring."
Sentry Connect technology provides:
– Real-time monitoring and control of crew exposures;
– Increased efficiency and reduced costs;
– Significant improvements in safety and emergency response, particularly response times; and
– Important data for long-term operational efficiency, crew health and safety.
Industrial Eye Pty Ltd is the newest player taking on Australia's growing need for online and onsite solutions to improve the safety of high-risk activities – both those directly involved, and the frontline workers responsible for keeping them safe.
Industry leaders say the ability for real time monitoring in a single interface, so rapidly deployed, is timely and vital for safety as well as future development by occupational hygienists and engineers.
Industrial Eye was founded by a team who was developing unique real-time streaming technology for live sports and entertainment broadcast, as well as members of the Australian Institute of Occupational Hygienists, and has a growing list of partners including Honeywell, AES, Agora, Rokid and Reactec for applications addressing the health and safety of workers, job sites and procedures and the impact on surrounding communities.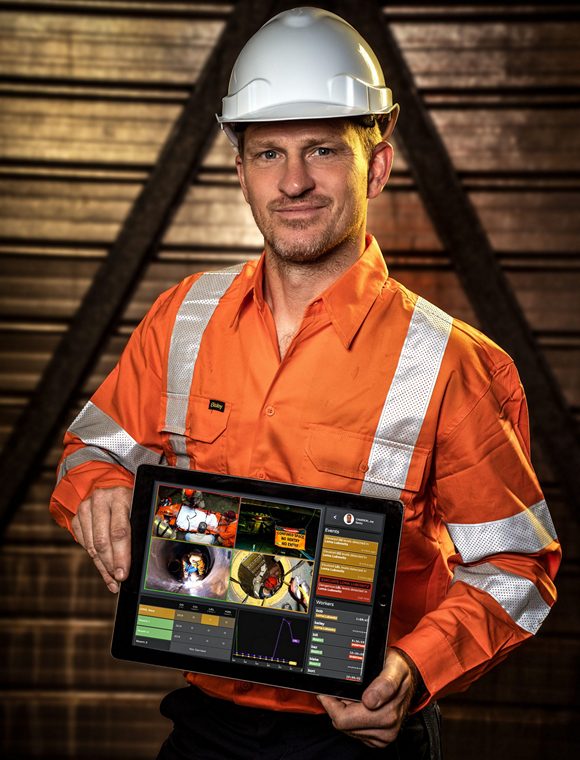 Sydney Unleashed is one of Australia's premier entertainment publications exploring the latest in lifestyle trends. From Sydney's finest restaurants, cafes and bars to the hottest in gadgets, products, and home entertainment, Sydney Unleashed is your one-stop lifestyle platform.