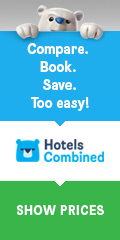 Music
The Darling Downs
The legendary Kim Salmon (guitarist of The Darling Downs) chats with Sydney Unleashed.
How did you get your start in the music industry?
Never did start in the 'industry'. I've always avoided it like the plague, which is why I'm such a household word in this country and the known universe.
Best part of what you do?
The thing which I get to do least these days which is actually playing and creating music.
And the worst part?
Doing my tax returns – it's a lose lose situation. If I made money, I pay hefty tax, but more often it's the status anxiety of my usual return.
Any interesting experiences you can share?
Plenty of interesting experiences but none I'd like to share.
Favourite album of all time and why?
'Let it Bleed' by the Rolling Stones – It's got everything on it!
Best live performance that you've ever seen?
Alex Chilton at the Mean Fiddler in London '85
Favourite bars/clubs/pubs to hang out in?
The Toff in Town. I hear they have this amazing band called the Darling Downs playing on Sat July 27th
Take us through a typical day in the life of Kim Salmon:
Manager calls me to tell me to do Q&A for some mag.
Try and palm it off onto singer Ron Peno
Ron will not be sullied
Try to write glib responses
Change glib responses to acceptable ones
Get on phone and whinge to manager
Freak out about not doing tax return for three years
Call booker and ask if there's any gigs
Get depressed because my having to call him is the answer to my question
Put on 'In the Days When the World was Wide'
Call singer Ron Peno and tell him how awesome I feel having just heard our new album for the 800th time!
Listen to him tell me how fantastic we are because our album is so wonderful.
Any news or final comments?
Buy our album! I actually DO think it's the best thing I've ever done.
Danny Canak / Image: James Pipin