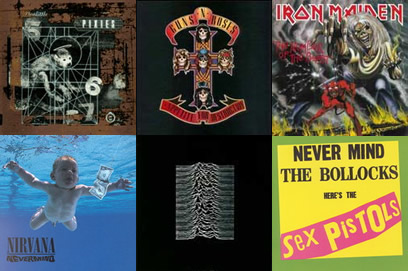 Top 10 Essential Rock Albums
I defy any music fan to list their top ten favourite albums of all time. If you own even a half-decent music collection, this is incredibly difficult. My library of CDs and vinyl sits somewhere in the vicinity of 600, so selecting this list was virtually impossible. Rather than offering only my favourites, I've given you ten albums (in chronological order) that any rock fan with eclectic tastes must hear before they die. No use just giving you the Michael Jacksons and Fleetwood Macs, coz you probably already own them. Of course, I'll wake up tomorrow and scream the inevitable line: "Why didn't I think of that one?" Enjoy…
The Sex Pistols: Never Mind the Bollocks (1976)
While there are several schools of thought on where punk originated, there can be no doubt that The Sex Pistols were the punk band that changed the face of popular music more than any other. Led by John Lydon (AKA Johnny Rotten), these London lads created more controversy in England during their 19-month existence than anyone before or since. Their only album 'Never Mind the Bollocks' still remains as timeless and powerful as it was 29 years ago, with its crunching guitars and Lydon's unmistakable snarl throughout the twelve tracks. 'God Save the Queen', released to coincide with her highness' silver jubilee, was banned by the BBC and kept at number two on the British charts, despite selling more copies than the official number one, Rod Stewart's 'I Don't Want To Talk About It'. All controversy aside, a true rock and roll masterpiece.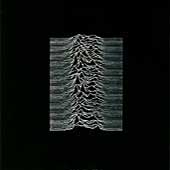 Joy Division: Unknown Pleasures (1979)
Credited by many as the pioneers of the new wave movement, Manchester's Joy Division were led by flamboyant but troubled frontman Ian Curtis, whose manic dancing was believed to be a replication of his severe epilepsy. Their debut LP, 'Unknown Pleasures', was ground-breaking in the way it took punk sensibilities and transformed them into stark bass-driven melodies of urban decay and isolation. Funded by the 8000-quid life savings of their record label's founder Tony Wilson, the album's brilliance was due in no small part to Curtis' distinctly low haunting vocals. Opening track 'Disorder' offered one of the most twisted bass lines ever, with the brilliantly-simple guitar accompaniment highlighting the band's "less is more" approach. In addition, drummer Stephen Morris' skeletal opening to the classic 'She's Lost Control' is one of the great improvisations of all time. While Curtis' vocal performance would lock him in as an early icon of angst, he fell in an all-too-familiar fashion when he hanged himself in his home on 18 May 1980. The remaining members went on to form the immensely successful New Order.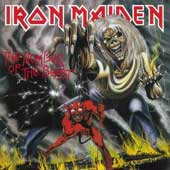 Iron Maiden: The Number of the Beast (1982)
As a heavy metal act in punk-dominated London in the late 70's, Iron Maiden had to work hard to prove they didn't have to cut their hair and put pins in their noses to get gigs. Their packed touring schedule saw them build a loyal group of fans, and following in the footsteps of Judas Priest and Motorhead before them, Maiden built on the resurgence of British metal. Their 1982 classic, 'The Number Of The Beast', was their first with soaring vocalist Bruce Dickinson, and it was the killer punch Maiden required to take the podium as metal kings of the world. Containing their most famous song in 'Run To The Hills' and a title track that created much controversy from England's religious fraternity, the album's production and musicianship left their first two records for dead. Virtually every track is a classic and most still feature prominently at their live shows. An essential buy for any hard rock or metal fan.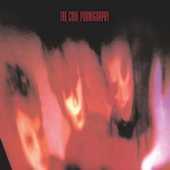 The Cure: Pornography (1982)
With the opening lyric of track one reading: Doesn't matter if we all die, it's immediately clear what you're in for. Put simply; prepare yourself for the most emotionally-heavy listen of your life. Arguably the album by which all other Goth-rock albums are measured, 'Pornography' is eight anthems of the most beautifully tortured music of all time. Vocalist Robert Smith wails his anger and sadness through winding poetic verses better than ever on this album, and the production is incredibly unique, made up of walls of bass and thumping drums. 'A Short Term Effect' and 'The Figurehead' remain fan favourites to this day. So intensely dark is this album, that after months of touring it through Europe, the band grew increasingly drained, and bassist Simon Gallup quit the band following a punch-up with Smith. He would return in 1985, and still remains today.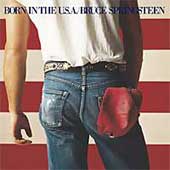 Bruce Springsteen: Born in the USA (1984)
The Boss took the world by the scruff of the neck with this document for the Vietnam veteran/blue collar worker. Spawning seven massive singles including 'Glory Days', 'I'm On Fire' and 'Dancing in the Dark', the album came to define 80's America and sent Springsteen and his E Street Band on one of the biggest world tours ever seen. The title track was also infamously misunderstood and quoted by former US president Ronald Reagan, which prompted Springsteen to publicly support environmental and civil rights groups in response. With its free-spirited and upbeat sound, 'Born in the USA' is also one of the great driving albums of all time.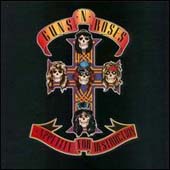 Guns N Roses: Appetite For Destruction (1987)
Without doubt the most dangerous rock and roll band of the late 80's, Guns and Roses burst on to the scene with 'Appetite For Destruction' when many believed the glam-rock era was coming to an end. Putting their fellow LA make-up men to shame, the sheer power of this album made up for what it may have lacked in originality. Selling 20 million copies worldwide, it combined the yankee rock and roll of Aerosmith with the "get out of my face" claustrophobia of the Sex Pistols. Infectiously raw, Appetite…spawned the hit single 'Sweet Child O' Mine', and contains some of the all-time great modern riffs in 'Welcome to the Jungle' and 'Paradise City', as well as one of the best improvised solos from guitarist Slash to end 'Nightrain'. Riddled by drug and alcohol problems, the band never reached those heights again, and while never officially disbanding, they were all but dissolved by the mid 90's.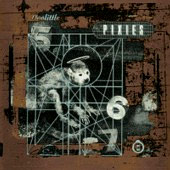 The Pixies: Doolittle (1989)
At the time of its release, 'Doolittle' passed everyone by, with the exception of Massachusetts college radio DJs and kids looking for an alternative to drab commercial music. Now, 16 years after its release, it has become legend, and still puts many of today's supposed "indie-pop" bands to shame. Regarded by many as the main precursor to the 90's Grunge movement, the Pixies, led by the eccentric Frank Black, had already released the awesome and spontaneous Surfer Rosa a year earlier. On 'Doolittle', they offered a more accessible sound, typified by the pop-perfection of 'Here Comes Your Man' and the haunting 'Monkey Gone To Heaven'. This album also highlighted the Pixies ability to master the soft-to-loud dynamic, heard at its best on 'Tame' and 'Gouge Away' – the track that Nirvana's 'Smells Like Teen Spirit' is reputedly based on. It's a pretty good line to put on your resume, isn't it?
Nirvana: Nevermind (1991)
What can you say here? This is the quintessential 90's album, defining Generation X and opening the door for alternative music to come into the mainstream. Many of Kurt Cobain's musical influences, including the aforementioned Pixies, Husker Du and Sonic Youth, were able to gain much-deserved recognition as a result of doors opened by Nirvana. The Butch Vig-produced 'Nevermind', offered a more polished sound than their debut album, 'Bleach', and was ten times as good as its predecessor anyway. Including the hits 'Smells Like Teen Spirit' and 'Come As You Are', Nevermind brought the spontaneity into a stale commercial music scene with its massively-distorted guitars and "I don't care about anything" approach. The album was also punctuated by quiet, mellow verses that jumped into louder-than-loud choruses. Of course, Cobain etched himself into rock folklore forever when he shot himself on 8 April 1994.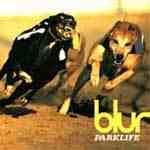 Blur: Parklife (1994)
The Brit-pop era was exciting in the way it offered a re-birth of the mod and British Invasion pop of the 60's, and combined it with the 90's alternative rock sound. The post- Nirvana era was the perfect time for the movement to explode worldwide, and Blur and Oasis were streaks ahead of the pack. While the king of the genre was hotly debated throughout the 90's, Blur's third album, 'Parklife', sits above all comers for its adventurous musical approach and raucous London lad imagery. Spurred on by the hugely successful 'Girls And Boys', 'Parklife' ebbs and flows through beautiful ballads like 'To The End' and 'Badhead', crazy rock and roll like 'Trouble In The Message Centre' and the lager-lout sensibilities of the title track. This one definitely has something for everyone, and is one of the most eclectic British releases of all time.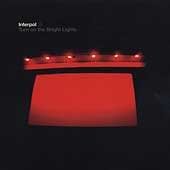 Interpol: Turn On the Bright Lights (2002)
Rock's recent years has been littered with bands that sound like older bands. The Stokes and our very own Jet have harked back to the Stones and AC/DC with their sound, while The Killers have drawn endless comparisons with just about every 80's synth band. New York four-piece Interpol have been compared to the earlier-mentioned Joy Division, which suggests a major lack of understanding of how good these guys are. Their debut album, 'Turn On The Bright Lights', contained no hits or commercial limelight, but it showed more poise and talent for a first release than anyone else going around. The album opens with the ambient guitars of 'Untitled', before going into the manic 'Obstacle 1'. Other highlights include 'PDA' and fan favourite 'Stella Was A Diver And She Was Always Down'. Every track is a killer, punctuated with awesome interplay between all instruments and Paul Banks' stirring vocals. The fact that one of the albums tracks, NYC, was covered by REM at Madison Square Garden last year, says a hell of a lot.
© Cameron Sundblom
Sydney Unleashed is one of Australia's premier entertainment publications exploring the latest in lifestyle trends. From Sydney's finest restaurants, cafes and bars to the hottest in gadgets, products, and home entertainment, Sydney Unleashed is your one-stop lifestyle platform.