Why Tziporah Malkah is the new 'it' girl
Tziporah Malkah emerged from hiding when she was stalked by paparazzi from the Daily Mail wearing a bed sheet to collect her mail.
She seems an unlikely 'it' girl. Formerly Kate Fischer, a socialite, model and girlfriend of James Packer – who she dares not speak of in detail for fear of being murdered by Scientologists. Tziporah converted to Judaism and a more modest existence as an aged care worker.
Tziporah has suddenly become a tabloid queen thanks to the seemingly unflattering photographs of her dressed in a cotton sheet. Tziporah's surprising return to the limelight coincided with James Packer's break up with former fiancé and pop diva, Mariah Carey. She seemed the only character who dared to criticise Packer and take a few shots at the untouchable billionaire.
Tziporahs riches to rags story is fascinating. From planning to have children with Packer, to throwing 50 grand worth of jewellery gifted to her from the billionaire bachelor off a cliff in Bondi and selling their apartment to start a new life in LA.
Poor Tziporah couldn't catch a break. She lent money to her new partner who lost it all on poor investments and came back to Australia as a laughing stock with nothing. She then moved into a Melbourne homeless shelter.
She was harassed by the media and lies about a ten million payout after her breakup with Packer led her to live a reclusive life. Tziporah has transformed from a kept woman who took a backseat to a workaholic billionaire, to a fierce, independent lady with her own career who isn't afraid to voice her opinions.
Most models marry wealthy men and live a charmed life, but the gorgeous Tziporah took a huge tumble and no longer relied on her looks to take the easy road in life. Now Tziporah has her heart set on losing weight, after revealing she has been battling an eating disorder since the age of eight as a contestant on the show 'I'm a Celebrity, Get me Out of Here!'
Tziporah has received some bitchy comments from her fellow contestants about her disinterest in wearing bras. In fact, Tziporah is bang on trend with the 'free the nipple' movement started by models like Kendall Jenner and Gigi Hadid.
Tziporah doesn't seem to give a toss what anybody thinks about her and her confidence and warm personality bring life to the long, boring days in the African jungle on 'I'm a Celebrity.'
Tziporah's stay in a shelter for homeless women's shelter has given her a passion for helping vulnerable females. Her chosen charity for the TV series is a women's shelter in Melbourne.
Looking at the '90s supermodel on covers of Vogue and Cosmopolitan, it would be easy to pass off Tziporah as some bimbo who would live off rich men and not develop a particularly strong character. However, a bimbo Tziporah certainly is not. She is an intelligent and independent woman who chose the harder path in life, rather than marry a man who told her she could be his wife under the condition that he be able to do whatever he wants, whilst she shopped with his credit cards.
Tziporah has been called a lot of things, but as the flood of positive comments on her Facebook page reveal, she has become an inspiration for women all over the country. She has taught us that we should never pass off gorgeous young women off as bimbos or arm candy. She is intelligent and witty.
Tziporah has also shown that anybody can become homeless and shone a light on an issue many people pretend not to see. So Tziporah, keep amusing us with tales of holidays with James Packer where all his mates and tag-alongs constantly yelled 'Eh, Pack!' and never left the former couple alone.
Don't wear a bra if you don't want to, Tziporah. Ignore your critics. You are an inspiration for women everywhere. Thank you for being who you are. You're an Aussie legend!
#freethenipple
Camilla Margolis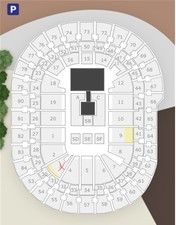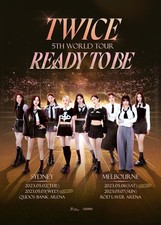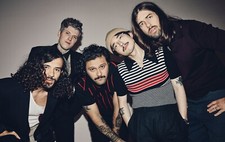 Sydney Unleashed is one of Australia's premier entertainment publications exploring the latest in lifestyle trends. From Sydney's finest restaurants, cafes and bars to the hottest in gadgets, products, and home entertainment, Sydney Unleashed is your one-stop lifestyle platform.