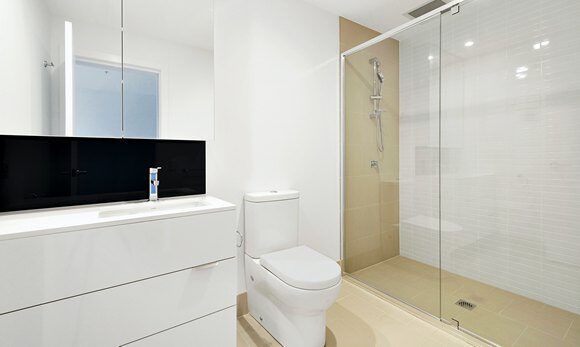 If you see these signs, your bathroom needs a makeover
Your bathroom is an important part of your home. Every upgrade will increase your home's value and give you more convenience. A fully functional bathroom is the best way to relax after a long day. We don't always see any signs or indications that would prompt us to remodel our bathroom. These problems are not obvious and can be hidden behind tiles or fixtures. We will take a look at these signs and show you how to find them.
1. Bathroom water leak
Leakages can cause major headaches. A leaky pipe behind a wall can cause stains to appear on the walls and doors. If the environment is damp, it can encourage structural damage and mould. A bathroom remodel will result in you being unable to use it for several days. However, in the case of a water leak it must be fixed quickly. To get the best results, consult a local plumber in Sydney before you start a larger bathroom project. You may need to replace your floorboards and your toilet tiles in some cases.
2. A series of problems
A series of problems is the first sign that a bathroom remodel is imminent. If you notice a string of issues, such as dripping or bathroom fixtures breaking down and grout falling out from between tiles, it is time to update your plumbing system. A complete overhaul is better than a single repair because it identifies all issues in the system. You will also save time and, in the end, money.
3. Poor lighting
It doesn't matter if the lighting is too bright in the morning or so dim at night that you cannot see your face in a mirror, you should question the need for a bathroom remodel. Lighting is essential to transform the ambience of the room. DIY bathroom renovations often overlook the importance of lighting and instead focus on decorative elements. Modern LED lighting can help get the best location of the light source and intensity.
4. Not enough storage
Bathroom remodels are necessary if you don't have enough space for your bathroom essentials. Bathroom renovations can provide all the storage you need, without the bulky organisers from the stores. Your bathroom will look and feel better. You'll be able to navigate what might otherwise be a tight or small space more easily if everything is in its right place. You have many options for bathroom storage that you can incorporate into your bathroom remodel. Think recessed shelves and in-wall toilet cisterns for some space saving ideas. These solutions can make your bathroom stand out.
5. Preparing to sell your house
A sparkling new bathroom is just one of the many things that can attract potential buyers to a house. However, you can do a lot with a very small budget. Replacing taps and fixtures along with a fresh coat of paint can bring new life to a tired bathroom. The trick here is not to overinvest since you're selling, just enough to lift the appeal is what's needed.
Is it time for a bathroom makeover?
At all times, your bathroom must be functional, comfortable, and appropriate for your family. Any less than this is a sign that it's time to remodel. No matter what the problem, whether it's poor lighting or storage, you need to fix it. This will ensure your health and well-being are at their best.
Do you feel tired of your outdated plumbing? Or do you want a new bathroom? Updating your bathroom to suit your needs is both exciting and rewarding!
Sydney Unleashed is one of Australia's premier entertainment publications exploring the latest in lifestyle trends. From Sydney's finest restaurants, cafes and bars to the hottest in gadgets, products, and home entertainment, Sydney Unleashed is your one-stop lifestyle platform.