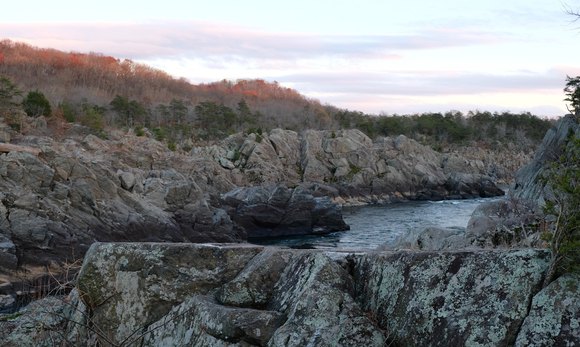 Where to Live When You Work in Washington, D.C.
It is difficult to choose where to live in any new city and the United States of America's capital is no exception. Washington D.C. has so many vibrant neighborhoods and bordering cities to explore and a wide range of housing options to choose from. From urban hustle and bustle to peaceful suburban living, the D.C. area has got it all. Read on to discover the best areas surrounding D.C. where you can find your perfect home.
Alexandria, VA
Just a short drive away from the capital, Alexandria is the perfect city for those who don't mind living outside of D.C. This city is located just along the Potomac River and known for being a historical destination for those who enjoy learning more about the birth of our nation.
Alexandria is home to museums, architecture, and cemeteries that can tell you more about the rich colonial history of the area. Alexandria is also George Washington's hometown and has been traversed by many of our founding fathers. If the history of the United States interests you, start seeking out Alexandria houses for sale. You may be surprised to find this area is much more affordable than other spots right in the heart of our nation's capital.
Capitol Hill
One of the most popular places to move to in Washington D.C. is Capitol Hill. It is a lively downtown neighborhood with a strong sense of community and amazing places to eat, shop, and explore. It is mostly residential and caters to a range of lifestyles. Capitol Hill is mainly composed of townhomes and apartments, with streets lined with vibrant cafes and eateries. It is also home to the most important political buildings, such as the Supreme Court, the Capitol Building and the Library of Congress.
If you're interested in traveling to work on foot and can afford to pay the premium for living this close to the Capitol, this area would be ideal. However, the homes here are expensive, so be forewarned. If you're just starting out in a government position, opt for a more affordable area until you're sure you can afford it.
Foggy Bottom
The Foggy Bottom neighborhood is another great option if you're searching for a lively city vibe. This urban neighborhood is full of trendy restaurants, cafes, bars and vibrant nightlife. It is also home to the iconic Watergate Hotel, the John F. Kennedy Center for the Performing Arts, and George Washington University.
Foggy Bottom is located just along the Potomac River, perfect for those who love taking long strolls on the weekends. Compared to other neighborhoods right in the heart of DC, you'll be pleased to know Foggy Bottom is much more affordable. This area is perfect for professionals looking to live fairly close to work without breaking the bank on their rent or mortgage.
Bethesda, MD
Less than 10 miles away from the Capitol, you'll find Bethesda, Maryland. Here, you'll find plenty of options for homes, from single-family houses to high-rise condo buildings. This is a great choice for young professionals, especially those moving with a partner. Your significant other will have plenty of job opportunities in the area, and homes are significantly more affordable than right in the heart of D.C. This is also a great spot for those who enjoy checking out trendy bars and clubs on the weekends. From great nightlife, a wide array of cuisine options, and plenty of activities to enjoy, you're sure to be happy living in Bethesda.
Sydney Unleashed is one of Australia's premier entertainment publications exploring the latest in lifestyle trends. From Sydney's finest restaurants, cafes and bars to the hottest in gadgets, products, and home entertainment, Sydney Unleashed is your one-stop lifestyle platform.