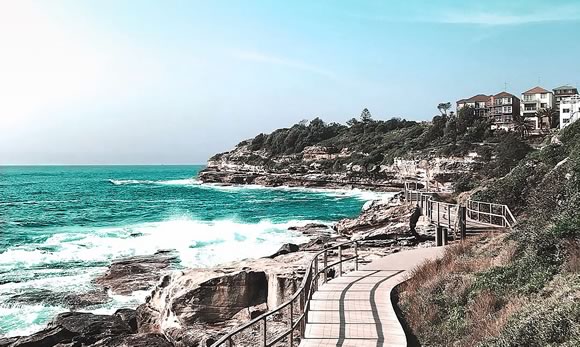 The Ultimate Guide To Moving To Sydney From Abroad
There are many merits that make Sydney, Australia the 7th most popular expat destination as reported by InterNations GO! These include its strips of beaches, diverse cultures, mind-blowing cafes and cuisines, open-air festivals, vibrant live theatre and music scene, exciting nightlife, high standards of living, not to mention its stable economy. Sydney is, after all, Australia's financial and economic centre. The already present network of immigrants, who are mostly Europeans and Asians coupled with a set in place infrastructure that specifically deals with expats and migrants, make settling in Sydney a lot easier for expats. Nevertheless, there are certain things one should consider and be aware of before moving to Sydney from abroad.
Visa Applications
There are various types of Visas handed out by the Australian government but the three most relevant to expatriates are the Employer Sponsored Migration Visa, Skilled Migration Visa, and the Working Holiday Visa. You need to know exactly which one to apply for. The first is reserved for expats who already have a job offer in Australia. It can either be permanent or temporary and the prospective employer usually applies for the visa on your behalf. The permanent Employer Sponsored Migration Visa allows you to bring your immediate family to the country and travel in and out of Australia as well without any hiccups for up to four years.
Second is the Skilled Migration Visa which is guided by the Skill Select Program and is offered to individuals who plan to seek any work in Australia listed under the country's skilled occupation list. The third and last visa caters for expats travelling in Australia who plan to do temporary jobs to support themselves and is usually valid for one year.  Either way, regardless of the type of visa you want, you will need to meet certain requirements in order to qualify. These include passing an English proficiency test, skill qualification test, character assessment, and a health test conducted by government-approved doctors. You will also need to sign the Australian Value Statement to ascertain you are ready to obey local laws and accept the Aussie way of life.
Sydney's Healthcare System
If you're worried about the state of medical care in Sydney, fret no more because the city has the 2nd best health care system and one of the highest life expectancy rates in the world. If you are a permanent resident, you are eligible to use the country's public health system Medicare. It is, however, important to note that Medicare does not cater for certain medical expenses such as visits to dentists or opticians. Additionally, in a bid to reduce pressure on the public health care system, the government has put in place the medicare levy surcharge whereby individuals earning AUD 90,000 or families earning AUD 180,000 per year using Medicare pay an extra 30% in tax.
If you are on a temporary visa, you will have to get private health insurance cover. The type of cover you need depends on the type of visa you are applying for. Private medical insurance in Sydney costs roughly between AUD 11-162 for an adult and between AUD 463-1113 for a family of four. Apart from Medicare and private health insurance, there is also a reciprocal health program that caters for expatriates from Belgium, Netherlands, New Zealand, Sweden, Norway, UK, Ireland, Malta, Italy, Slovenia, and Finland.
Cost of Living
The living costs in Sydney are pretty high compared to other cities in the country but the amenities, leisure activities, and attractions it offers make up for it. Utility bills cost between AUD 163-232 a month. Lunch in the CBD goes for AUD 16 and dinner for two goes for AUD 53. A litre of gas is AUD 1.51 and the basic tariff for a taxi ride is AUD 29 for 8km. Monthly public transport costs sum up to AUD 176 while the cost of a cocktail and a 500ml bottle of beer are AUD 19 and AUD 8 respectively. Gym membership costs AUD 85 a month. As for entertainment, two tickets to the movies go for AUD 41 while those to the theatre cost AUD 182.
Rental Costs
The average cost of rent for a furnished 85m2 house in a prestigious neighbourhood to a normal one is AUD 3411 a month and AUD 2,781 per month according to Expatistan.  A studio apartment of about 45m2 in a porch neighbourhood costs AUD 2,611 monthly while that of one in a normal area costs AUD 1,673 per month. Most rental properties do not allow pets and come unfurnished.
Seeing that Sydney's climate is temperate and the city has all of 400 playgrounds and parks, a lot of leisure activities can be done in the city from running to cycling, picnicking, barbecuing, and sports competitions. The beaches present also allow for surfing, sunbathing and swimming. There are 23 community gardens for those whose hobby is gardening. The city also plays host to several events and concerts. If you are planning to move to Sydney, these points should help guide you on where to stay, how much to put aside and what activities and hobbies you can take up when you settle down.
Sydney Unleashed is one of Australia's premier entertainment publications exploring the latest in lifestyle trends. From Sydney's finest restaurants, cafes and bars to the hottest in gadgets, products, and home entertainment, Sydney Unleashed is your one-stop lifestyle platform.