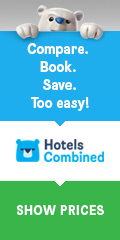 Music
2017 ARIA Awards: The Winners
Sydney's Gang Of Youths have cleaned up at the sold-out 2017 ARIA Awards taking home the prestigious Apple Music Album Of The Year Award for their ARIA #1 album, "Go Farther In Lightness", as well as ARIA Awards for Best Group, and Best Rock Album. This adds to their win earlier this year at the 2017 ARIA Awards Nominations Event when they picked up the Producer Of The Year Award alongside Adrian Breakspear, taking the band's overall 2017 ARIA Awards tally to four.
Guests at The Star Event Centre, Sydney and the fans watching on The Nine Network were treated to an epic performance of their single 'What Can I Do If The Fire Goes Out?', cementing their status as one of Australia's leading rock bands.
2017 ARIA Award winner Paul Kelly has taken home ARIA Awards for Best Male Artist and Best Adult Contemporary Album, adding to his win earlier this year at the 2017 ARIA Awards Nominations Event when he picked up the Engineer Of The Year Award alongside Steven Schram, and Best Cover Art for Peter Salmon-Lomas' work for "Life Is Fine", taking his overall 2017 ARIA Awards tally to four for his #1 ARIA album.
Kelly brought the house down with the memorable rendition of his 1989 legendary Australian classic hit single 'Dumb Things', joined on stage by ARIA nominee Dan Sultan and hip-hop pair, A.B. Original, who also picked up awards for Best Independent Release and Best Urban Release for their debut album "Reclaim Australia", which has propelled Australian hip-hop to new heights.
Amy Shark charmed audiences with a performance of her gorgeous 2x platinum, chart-topping single 'Adore'. After just twelve months since Shark burst onto the Australian music scene, she solidified her place at the top, taking home ARIA Awards for Best Pop Release and Breakthrough Artist for her EP "Night Thinker".
It was Melbourne's Illy that took the title for Best Australian Live Act, with the public voting him to win the award for his curious kind of magic, and the electric atmosphere he brings when performing on stage. Bliss N Eso fans also delivered, voting the breathtaking video for platinum single 'Moments (feat. Gavin James)' to receive Best Video at this year's awards.
The tone of the 31st celebrations was set when Pnau, ARIA Award winners for Best Dance Release, opened the show with a power-driven performance of their comeback, double platinum hit 'Chameleon', marking their triumphant return to the music scene. While Apple Music Song Of The Year was awarded to electronic outfit Peking Duk for their smash single 'Stranger (feat. Elliphant)'. The duo were joined on stage by ARIA Award winner Jessica Mauboy to deliver a special mash-up performance of Peking Duk's Apple Music Song Of The Year, and Mauboy's platinum hit 'Fallin'.
Fans were treated to stellar performances from international superstars Harry Styles and Lorde. In the middle of the Australian leg of his debut album tour, Styles was awarded the ARIA Award for Best International Artist and executed a stadium-worthy rock performance of his latest single 'Kiwi.' New Zealand pop poweress Lorde also blew the audience away with a euphoric performance of her critically acclaimed track 'Green Light', following two sold-out shows at Sydney's Opera House Forecourt.
One of the defining moments of the night was Daryl Braithwaite's induction into the ARIA Hall Of Fame by fellow ARIA Hall Of Fame inductee, and Aussie legend Jimmy Barnes. Braithwaite was joined on stage by 2017 ARIA Award nominee Vera Blue and ARIA Award winner Guy Sebastian to deliver a show-stopping performance of Braithwaite's classic hit 'The Horses', with the audience singing along in celebration of this epic classic.
To end the show, Jimmy Barnes led a very special musical tribute to honour AC/DC guitarist Malcolm Young, who passed away on 18 November at the age of 64, and older brother and AC/DC producer George Young, who passed away on 22 October at the age of 70. Barnes was joined onstage alongside fellow Australian musicians to perform a rendition of AC/DC classic 'High Voltage', celebrating the lives of George, the producer of the track, and Malcolm who was known for his powerhouse riffs and rhythm guitar.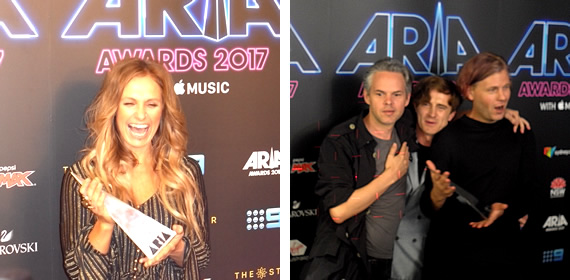 And the winners are…
Apple Music Album Of The Year: Gang Of Youths for "Go Farther In Lightness"
Best Male Artist: Paul Kelly for "Life Is Fine"
Best Female Artist: Sia 'The Greatest feat. Kendrick Lamar'
Best Dance Release: Pnau for 'Chameleon'
Best Group: Gang Of Youths for "Go Farther In Lightness"
Breakthrough Artist: Amy Shark for "Night Thinker"
Best Pop Release: Amy Shark for "Night Thinker"
Best Urban Album: A.B. Original for "Reclaim Australia"
Best Independent Release: A.B. Original for "Reclaim Australia"
Best Rock Album: Gang Of Youths for "Go Farther In Lightness"
Best Adult Contemporary Album: Paul Kelly for "Life Is Fine"
Best Country Album: Kasey Chambers for "Dragonfly"
Best Hard Rock/Heavy Metal Album: Northlane for "Mesmer"
Best Blues & Roots Album: All Our Exes Live In Texas for "When We Fall"
Best Children's Album: Jimmy Barnes for "Och Aye the G'Nu!"
Best Video: Bliss N Eso for 'Moments (feat. Gavin James)'
Best Australian Live Act: Illy
Apple Music Song Of The Year: Peking Duk for 'Stranger (feat. Elliphant)'
Best International Artist: Harry Styles for "Harry Styles"
Music Teacher of the Year: Renee McCarthy (Woodcroft College, SA)
Producer Of The Year: Gang Of Youths & Adrian Breakspear for "Go Farther In Lightness"
Engineer Of The Year: Steven Schram for Paul Kelly "Life Is Fine"
Best Cover Art: Peter Salmon-Lomas for Paul Kelly "Life Is Fine"
Best Classical Album: Slava Grigoryan "Bach: Cello Suites Volume I"
Best Jazz Album: James Morrison, BBC Concert Orchestra, Keith Lockhart, Harry Morrison & William Morrison"The Great American Songbook"
Best Original Soundtrack/Cast/Show Album: Nigel Westlake & Sydney Symphony Orchestra, with Joseph Tawadros, Slava Grigoryan & Lior "Ali's Wedding"
Best World Music Album: Katie Noonan and Karin Schaupp "Songs of the Latin Skies"
Best Comedy Release: John Clarke "Clarke's Classics"