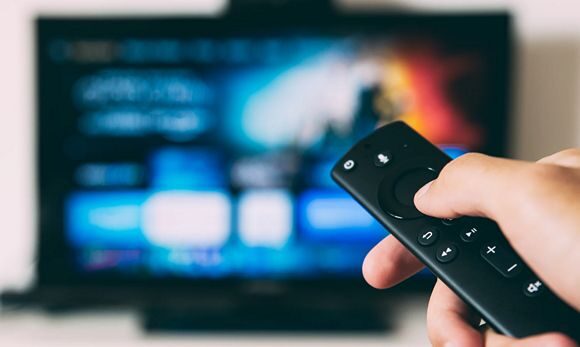 5 Tips on how to make the most of Amazon's streaming service
Amazon's streaming service has been steadily winning the hearts of many. The platform has become the new home to not only exciting but also engaging content. To spice it up, Amazon also offers its users additional stellar features and apps all aimed at giving users of Fire TV, Fire Stick, and Amazon Video an out-of-this-world experience.
That said, subscribing to the service is not enough. You will need to familiarize yourself with some tricks that will help you make the most out of a subscription to Amazon's streaming service. This article walks you through the best tips.
5 tips for Amazon streaming service
Download videos for offline viewing
Regarding video downloads, Amazon is one of the trendsetters being among the very first streaming services to offer its users this feature five years ago (since 2015). Make use of this feature to save videos for later viewing when you are not on a WIFI connection, when your internet connection is on downtime or when on a low data plan. The video download provision is also great for you if you travel a lot; all you need to do is to download and 'stock' your to-watch programs.
Expand fire TV stick with a USB
You probably read the first hack and you are now wondering how to even go about downloading videos for offline viewing, given the limited storage that's available on a Fire TV stick. But hey, here comes our second hack.
You can plug in an external USB storage (USB drive or SD Card) to extend the fire TV's internal storage. By so doing, you will have larger storage for downloaded apps, movie shows, etc. After plugging in the external drive, follow the 'format' prompt. The process is important because it integrates the external storage into the devices' internal storage thus recognizing the storage as one.
Make use of a VPN
You can also use your Amazon Prime account with a VPN. This will help you access content that is unavailable where you are. As you may have noticed, some exciting shows and local TV programs are only accessible to viewers in some regions only.
This is because of the restrictions imposed by state agencies over content publishing and access. A VPN will help you overcome such restrictions safely. It's a sure way of accessing the best shows on Amazon prime even when you're away from home.
Make use of parental control settings
Children love streaming content as well, protect yours from accessing content that is not fit for their age by enabling the parental controls.
To enable, go to settings, then preferences; toggle parental control to turn it on and off. Once there, you will be required to set up a PIN. Parental control on Amazon limits two activities, content for grown-ups and purchases. Once enabled, access to any of the two will require the PIN code verification.
Take control through the magical remote app
Enjoy better control of your fire TV stick using the android/ios remote app. All that is needed is that both devices be on the same WI-FI network and that they share a corresponding frequency.
On your first installation, you will need to pair your smartphone with the Fire TV by keying in the code that appears on your screen. The application has a better user interface including a full-display keyboard, and a microphone for voice capabilities. All these give an easier way to input usernames and passcodes.
Conclusion
I hope the above tips will help you enjoy the many benefits that Amazon's streaming service has in place for its fans. Remember to also put a pause to other activities that may be running on the background of your device whenever you are streaming content on Amazon. Always keep your device's software (including the Amazon prime video app) updated.
And because sharing is caring, you can enjoy the entertainment by sharing your prime video account with others. Amazon allows you to share your account with other members of your household, that is, another adult or four kids.
Sydney Unleashed is one of Australia's premier entertainment publications exploring the latest in lifestyle trends. From Sydney's finest restaurants, cafes and bars to the hottest in gadgets, products, and home entertainment, Sydney Unleashed is your one-stop lifestyle platform.