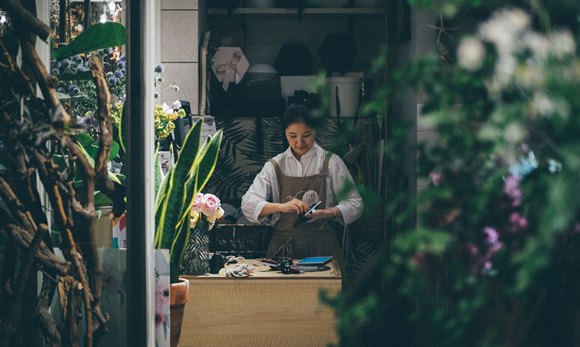 5 Ways to Work Toward Becoming a Business Owner
So you want to own your own business but aren't sure where to start. Maybe you've even talked about it with friends or family who encouraged you to do something new with your life. Well, running your own business doesn't have to be as complicated as it used to be. There are tons of great resources out there that will help guide you through the process of starting up and growing into a successful entrepreneur, and we will go through those in this article.
1. Learn what it takes to run a business
If you want to become a business owner, it's important to learn what it takes. The first step is realising that running a business isn't only about money; it's also about being able to manage people, technology and finances. Here are some things resources you can start to explore.
– Take online courses in entrepreneurship, accounting and marketing. If you're looking for good formal postgraduate degrees, then courses such as the master of commerce online would give you great in-depth business knowledge.
– Read books on entrepreneurship and human behaviour. Reading books by successful entrepreneurs can be an excellent way of learning more about what it takes to run an effective business while also providing inspiration for starting yours.
– Watch videos from successful business owners who have done it before, this will serve as inspiration, and you'll be able to get some valuable nuggets from those who have already walked the path before you.
2. Create a business plan
The business plan is the foundation on which you will build your company, and it should be created before you make any major decisions about your business. A well-thought-out business plan will help you identify problems, raise capital from investors and serve as a roadmap for the future of your company.
These usually include a summary of why you're starting the business and an explanation of what service or products you provide. You should also go in-depth about the target audience and how you plan to reach them. You should also include information about your business structure, how much money it will take to get started and what resources you need.
3. Get your finances in order
When it comes to making the leap from employee to entrepreneur, one of the first steps is getting your finances in order. Having a budget and plan is important before you begin working on your business idea. This will help ensure that:
– You have enough capital for startup costs and operating expenses.
– You have enough time available for focused work on your project or idea.
– You have enough energy and motivation to carry out all tasks related to starting a business (including those things that can't be put off until later).
It's also essential to consider how many people will be involved with this venture and whether those people can provide support throughout its lifespan.
4. Network with other business owners
Networking is a great way to meet other business owners in the same industry as you. They can give you advice on how to run your business, and they may even be able to provide some customers for your company.
It's important to network with the right people, though: While it's good to network with anyone who will listen, it's especially helpful to connect with those who are already successful in their field. If they're doing well, then maybe there's something that they're doing right that would help improve your own business.
5. Meet with successful entrepreneurs
There is a wealth of knowledge that can be gained by talking to successful entrepreneurs. You should ask them for advice and tips, but also ask them about their journey to success. What were their challenges? How did they overcome them? What do they think was the most important thing that led to their success?
It doesn't matter how old you are or what experience level you have; there is something to learn from everyone who has achieved financial freedom.
Takeaway
So if you follow these five steps, you'll have a great foundation to start; just remember to take advantage of as many resources as possible and don't be afraid to fail. It may seem like a lot at first, but by following these steps, you'll be on your way to becoming an entrepreneur.
Sydney Unleashed is one of Australia's premier entertainment publications exploring the latest in lifestyle trends. From Sydney's finest restaurants, cafes and bars to the hottest in gadgets, products, and home entertainment, Sydney Unleashed is your one-stop lifestyle platform.