Ben & Jerry's Openair Cinemas
Ben & Jerry's Openair Cinemas are back with a bang this summer, bringing music by day and movies by night to Sydney's Bondi Beach. As part of a nationwide series of events, which are enjoyed by more than 150,000 people across Australia, the Sydney leg of the tour will take place on the lawn by the Bondi Pavilion, overlooking the ocean, fromJanuary 22 until March 1 2015.
With live music from an array of Sydney's best up-and-coming artists every Saturday and Sunday – the latter with free ice cream and games as part of the Ben & Jerry's Sundae Sessions – Ben & Jerry's Openair Cinemas will once again be recreating their famously fun and friendly festival vibes.
Melbourne stars Husky, the Sundae Sessions season headliners, will be kick-starting proceedings before a screening of 'Pride' at the Charity Launch on January 25. Having toured with the likes of Gotye and Mumford & Sons, the trio are set to perform tracks from their forthcoming second album 'Rucker's Hill'. Tickets to the biggest night of the season are on sale now and all proceeds from ticket sales go to WWF-Australia's efforts to protect the Great Barrier Reef.
Husky comments,
"We're really looking forward to playing the Ben & Jerry's Sundae Sessions. You can't go wrong with film, music and ice cream. Plus we get a chance to help a great cause, the World Wide Fund For Nature."
The other top musical acts guaranteed to have guests grooving until sundown include the heavenly folk sounds of All Our Exes Live in Texas, contemporary singer songwriter Lady Lyon and indie duo Ally & Hannah. Cole Velikand Saint Abbé will also be taking to the stage.
Open Tuesday to Sunday throughout the season, films will be shown on a 2K HD digital cinema system and colossal 12m by 6m screen.  Complete with Klipsch superior sound and the latest in professional audio technology, moviegoers can look forward toenjoying an alfresco cinema experience like no other. This season has a strictly limited capacity so guests are advised to book ahead to secure their tickets.
Films on offer include an assortment of the latest and greatest new releases, a selection of sci-fi thrillers, cult classics and firm family favourites including:
The Hunger Games: Mockingjay Part 1 – Oscar winning actress Jennifer Lawrence resumes her role of heroin Katniss, alongside Liam Hemsworth and Josh Hutcherson, in the hope to save her nation from the control of a brutal regime.
The Imitation Game – follows the brilliant British mathematician, logician, cryptologist, and computer scientist who led the charge to crack the GermanEnigma Code that helped the Allies win WWII.
Dirty Dancing – the classic coming of age drama that documents a teenage girl's relationship with her saucy dance instructor.
Frozen Sing-a-Long – sing along to this Academy Award winning musical fantasy about a fearless princess setting off on an unforgettable journey to find her estranged sister.
Birdman – This black comedy tells the story of one actor's struggle with his ego, career and family as he attempts to mount a Broadway play.
Horrible Bosses 2 – The trio return in the hopes of starting their own business, but things don't go as panned, prompting them to pull off a harebrained and misguided kidnapping scheme.
British Airways will be providing some fantastic in-flight entertainment on Thursdays as they bring the best of British cinema to Bondi. Opening with 'The Hobbit: Battle of the Five Armies', starring English heartthrob Orlando Bloom, the series will also present 'Love, Rosie,' 'Austin Powers: International Man of Mystery', 'Paddington' and much, much more.
Adding a touch of comfort to a night under the stars, deckchairs, bean loungers and blankets can be hired aspart of the ticket packages available. Cinemagoers can also opt for a
Volkswagen Polo Class ticket, which includes reserved premium seating with a blanket and cushion for extra film-watching luxury, a drink and a Ben & Jerry's shortie.
Complementing the entertainment line-up is a fully licensed bar stocked with a wide selection of Giesen Wines, XXXX Summer Bright Lager & 5 Seeds Cider and Pop Up Pizza will be serving up a delicious range of signature salads and gourmet pizzas.
Ben & Jerry's ice cream will be cooling down those balmy evenings with a range of legen-dairy flavours and for those who can't get enough of the sweet stuff, Ben & Jerry's will be scooping up unlimited free ice cream for every Sundae Session. As always, the Sundae Sessions also include a host of lawn games including Putt Putt, Pick-a-Pat and Giant Cow Jenga.
On top of all this, Ben & Jerry's Openair Cinemas will be the ultimate place to kickstart the weekend each and every Friday as Aperol Sunsets will see the best local DJs take to the decks to provide the perfect musical backdrop for Aperol Spritz sundowners.
Alex Khadra, Openair Cinemas' Director comments:
Each year, every member of our team at Openair Cinemas really looks forward to returning to our home in Bondi. With the dramatic sun-setting skyline and fresh ocean air providing the perfect backdrop for a night at the movies for families and friends, we're proud to present award-winning classics and up to the minute latest blockbusters on this world-famous beach.
Sydney is the third stop of the nationwide Ben & Jerry's Openair Cinemas tour which will go on to excite audiences in Canberra, Adelaide and Perth.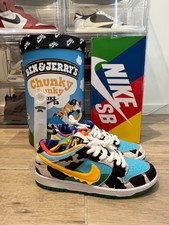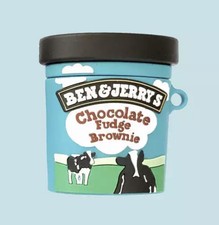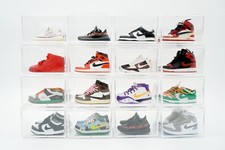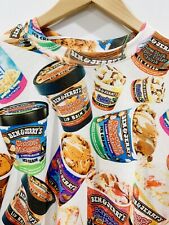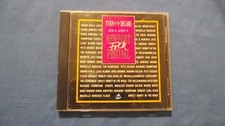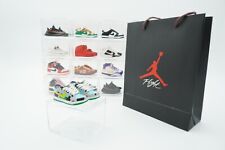 Sydney Unleashed is one of Australia's premier entertainment publications exploring the latest in lifestyle trends. From Sydney's finest restaurants, cafes and bars to the hottest in gadgets, products, and home entertainment, Sydney Unleashed is your one-stop lifestyle platform.