Christmas is just around the corner and if you haven't sorted out your gifts, we've got you covered with this gift guide for everyone in your life.
For the candle lover
With many of us planning staycations during the festive season, Christmas this year will focus on having fun at home. For the home décor / candle lover, The Coconut Waters Scented Soy Blend Candle in clear or amber glass jars (RRP $12) invites you to relax and unwind with the lush fragrance of tropical coconut, reminiscent of distant shores and summers gone by. Perfectly presented in a glass jar, these candles add elegance to any relaxed home. The Haven candles range is available at Woolworths stores.
Beer and Cider Gifts for Him & Her
This Christmas, treat your loved-one to a beautifully presented gift-box of some of the most outstanding, award-winning beers and ciders hand-picked from Australia and around the world. Celebrate the 12 days of Christmas with the fun 12-Days of Christmas Advent Calendar gift box. Featuring a fantastic bumper selection of 12 coiffable lagers and moorish pale ales, open up a window a day to reveal an exciting 'beer surprise' inside! Contains: Bluey Ultra Crisp Lager, Sol Cerveza Original, Pabst Blue Ribbon, John Boston Summer Ale, Wakachangi Lager, Sail & Anchor Pale Ale, Zytho Zesty Pale Ale, Balter XPA, Stone & Wood Pacific Ale,  4 Pines Pacific Ale, Gage Roads Single Fin Summer Ale, Young Henrys Natural Lager (RRP: $37). Or embrace the taste of summer with Summer Cider Picks – a delicious range of six hand selected craft ciders. Vibrant fruits combine with freshly picked apples to give a burst of flavour with every sip (RRP: $26). If you can't travel to beer, then let the beer come to you! The World Class Collection is an outstanding selection of 12 international beers featuring some of the best the world has to offer and will give any globe-trotting beer lover a taste of adventure this Christmas (from the comfort of their own backyard). Contains: Oettinger Pils, Wakachangi Lager, Molson Canadian Lager, Bintang Pilsner, Sol Cerveza Original, Bluey Ultra Crisp Lager, Peroni Nastro Azzurro, Singha Lager, Tsingtao Beer, Tiger Crysyal Lager, Asahi Super Dry Lager and Steinlager Pure Beer (RRP $38). Available from Dan Murphy's and BWS until stocks run out.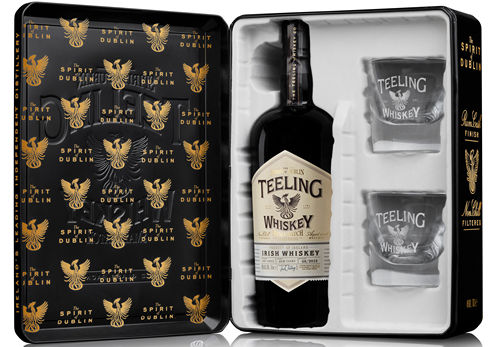 For the whiskey lover
Whiskey lovers will enjoy the Teeling Small Batch Whiskey Glass Pack with its bags of character and flavours from unconventional cask maturation techniques (ex-bourbon & ex-rum casks). The pack includes a premium Teeling tin, a bottle of Teeling Small Batch 700ml and two whisky glasses. This is a premium Christmas gift for someone who loves whiskey and enjoys something a little bit different. Available from Dan Murphy's RRP $73.99/$74 BWS. Christmas gift packs are available to purchase in-store or you can order online at www.danmurphys.com.au or bws.com.au. Check in-store or online for further details.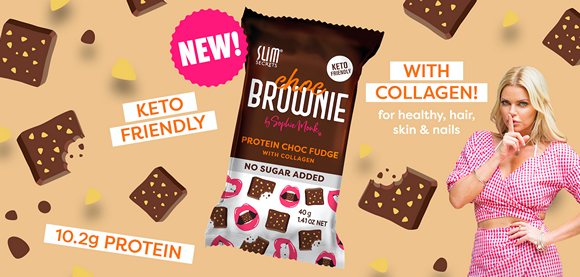 For the health-conscious sweet tooth
Australian snack innovators, Slim Secrets have released a new product to fuel your body whilst satisfying those 3pm sugar cravings; the Choc Brownie. A sweet snack no longer needs to derail your wellness goals; the Choc Brownie is a keto-friendly product containing protein and added collagen to support healthy hair, skin, and nails. Providing the perfect balance of protein, carbohydrates, and fats, with no added sugars, the Choc Brownie is designed to offer you a healthy indulgence, without depriving you of sweetness; a secret point of difference. Established back in 2005, Slim Secrets has a goal to help solve the snacking dilemma of so many Australians, while continuing to support their wellness goals. The Choc Brownie represents their latest nutritionally balanced snack to land on shelves as a result of an exclusive collaboration with Australian media personality, Sophie Monk. The new Choc Brownie is now available at Coles retailers nationwide for $3.80 RRP. Shop the full range of Slim Secrets snacks online at slimsecrets.com.au.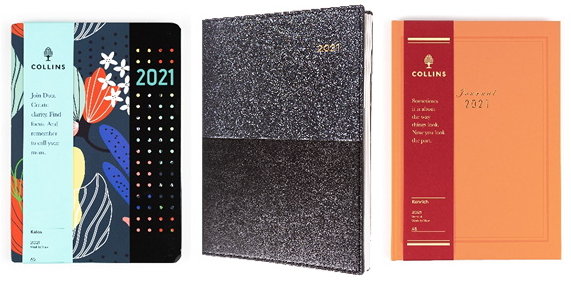 For the planner in your life
Plan for the year you want with Collins newest 2021 diary and planner range. The Vanessa Diary is perfect for someone who is bold and 'always on the move.' Well suited to the busy professional, the diary includes a staff leave calendar, pen loop, card holder and a financial summary page. Available in six bold colours with an array range of sizes and layouts, the Vanessa is Collins' annual best seller, and for obvious reasons (RRP from $8.99). The new Kalos diary and notebook collection is the ideal gift for someone who likes to be creative and enjoys standing out from the crowd. Coming in a perfectly portable A5 size, the 2021 diary or notebook is a central place to draw, ponder and wonder, and makes a perfect gift for someone who is fun, outgoing and adventurous (RRP Diary from $28.99, Notebook from $25.99). Epitomising confidence and professionalism, the Kenrich diary is the absolute 2021 essential for the forward thinker! It has a 3-year calendar, holiday list and subsequent notes pages. If you're missing friends and relatives overseas, you can get a hold of them quickly and efficiently with an added international dialling guide and time zone map. The Kenrich's smart exterior utilises premium materials, serving as the ultimate organiser for whatever the future holds (RRP $25.99). Other highlights from the range include LIFESTYLE (perfect for the goal setter), PLAN + NOTE PRO (perfect for your secret Santa), BELMONT (perfect for that lady in your life), and METROPOLITAN LONDON & SYDNEY (perfect for the style-savvy). The Collins range is available at Officeworks, newsagencies, bookstores and quality stationery stockists across Australia, or online at www.collinsdebden.com.au or https://diaryshop.com.au/.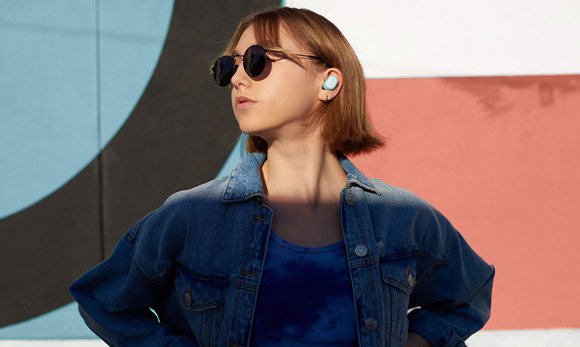 For those who always lose their earbuds
This holiday season, get a gift your friend will never lose again. Sesh® Evo True Wireless Earbuds make it easier than ever to go truly wireless. With extended battery life, an impressive set of controls and the Fearless Use Promise®, there's no reason to hold back. The buds themselves hold up to five hours, and the case charges the buds three times between plug-ins. Plus, with Rapid Charge, the first ten minutes of charging give you two hours of play time. Sesh Evo boasts an IP55 rating for sweat, water and dust resistance. And with the Skullcandy Fearless Use Promise®, if anything ever happens to a bud or the case, they'll replace it at a discount. Built-in Tile™ technology makes it easy to track down either earbud if you ever misplace them. Download the Tile™ app and follow the instructions to activate. Sesh® Evo True Wireless Earbuds are available in three colours to suit every tech obsessed individual in your life; Bleached Blue, True Black and Pure Mint (RRP $139.95).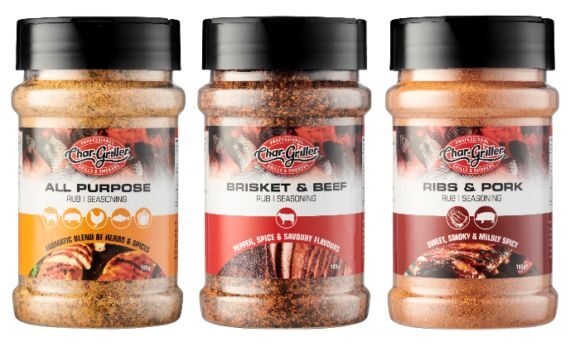 For the BBQ foodie
Spice up your life (or more pertinently your Christmas day feast) with Char-Griller's Rubs. The Rubs come in three mouth-watering flavours including; All Purpose Rub (RRP $12.95) – a versatile unique blend of aromatic herbs and spices that is perfect for grilling and low 'n' slow style BBQing that complements all dishes. Brisket and Beef Rub (RRP $12.95) – perfect for the red meat lover! This peppery and mildly spicy blend is ideal for application onto beef brisket and tomahawk steaks. The Ribs and Pork Rub (RRP $12.95) is a well-balanced sweet, smoky and mildly spiced aromatic blend perfect for those low 'n' slow rib enthusiasts. Available from Bunnings Warehouse.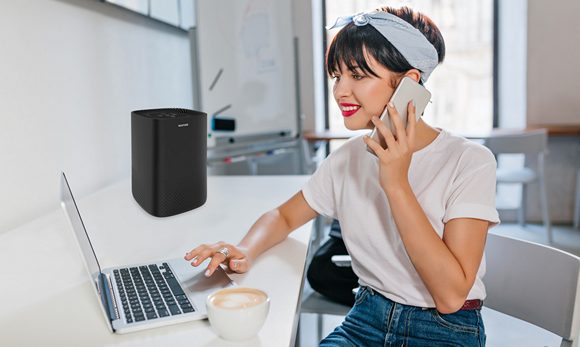 For those working from home
With nearly one in five Australians experiencing hay fever or allergic rhinitis, a new, low-priced, portable HEPA air purifier could be the answer to millions of people breathing more freely. It's the Ionmax Selah ION360 UV HEPA air purifier from Andatech, and it has five levels of air purification and 360-degree air sterilisation. It is compact, sleek and stylish, and covers an area of up to 15 square metres. Even with its compact design, it has a pre-filter, a true HEPA filter, an activated carbon filter, UV-C light to kill 99 per cent of germs, viruses, fungi and bacteria, and an ioniser, which releases negative ions to freshen and balance the air, improving overall indoor air quality. With a minimalist touch control panel and sophisticated matte black design, the Ionmax Selah air purifier adds a modern touch to any office, house, apartment and even the man cave, while efficiently cleaning the air. It is available from www.Andatech Distribution, has a one-year warranty and an RRP of $249.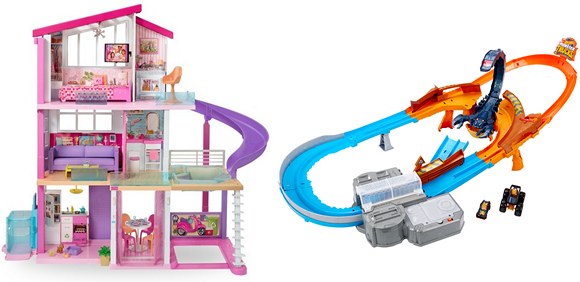 For the kids
There's no better way to remind loved ones of the magic of Christmas and the power of play than with a gift from Barbie and Hot Wheels. Hot Wheels and Barbie aim to encourage kids to unleash their creativity and imagination, knowing that they can – and will – be anything. Products available include the Hot Wheels Ultimate Garage (new for 2020), Hot Wheels Sky Crash Tower and our favourite – the Hot Wheels Monster Truck Scorpion Raceway where kids can race around the boosted track set and then, when ready, defeat the scorpion (RRP $69.99). Barbie must-haves include the Barbie Dreamhouse, Barbie Fresh 'N' Fun Food Truck and Barbie Slumber Party Color Reveal Paint Can. Mattel toys will undoubtedly be the main event for Santa's sack this Christmas – and make for the perfect stocking filler, too. Prices range from just $3 to $299, meaning there is something giftable from the toymakers for every price point. Barbie and Hot Wheels have been family favourites for more than 50 years and encourage children to play together this holiday season, inspiring creativity in a climate that needs it now more than ever before. Available in Australia nationwide at Big W, Target, Kmart, Myer and independent toy retailers – and in New Zealand at TWL, Farmers and independent toy retailers.
Also for kids
Osmo takes real learning and makes it hands-on, interactive and fun – the perfect educational gift option for children this Christmas. Two of Osmo's incredible products include the Coding Starter Kit (which helps children learn the basics of coding) and the Pizza Co. Game (which teaches kids about maths and currency, as well as running their own store). The latter lets kids run own their own pizza shop, cater to customer's needs, and manage money in this interactive, fun game! Spark their entrepreneurial and math skills and help them to grow their business. The game comes with pizza crusts, pizza toppings, and money pieces. Involving comparisons of number values and fractions, it also helps kids hone their cognitive abilities and business acumen, and foster imitative and cooperative play (For ages 5-12). The Osmo Coding Starter Kit is available from playosmo.com, JB HI-Fi and Officeworks (RRP $179) while the Osmo Pizza Co. Game is available from JB Hi-Fi, Officeworks, Harvey Norman, playosmo.com, and a range of retailers across Australia and New Zealand (RRP $99).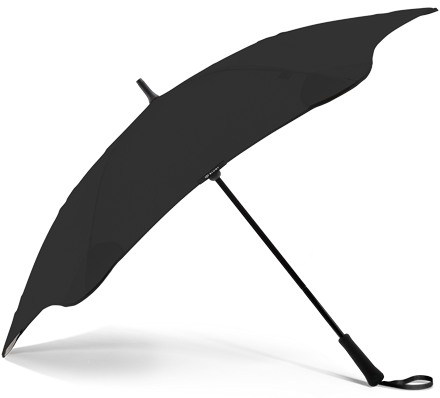 For something different
A unique option this Christmas would be a BLUNT umbrella. BLUNT Sport ($199) is big and strong and perfect for golfers, sideline coaches and those who'd rather be out in the wild than inside on the couch. Rain or shine, the BLUNT Sport will have you prepared for whatever the weather, so you can focus on the game. Comes with a matching carry sleeve. While the compact, convenient and collapsible BLUNT Metro ($109) is perfect for the urban dweller, busy people in busy places. With 100cm coverage, the Metro is perfectly sized to give you coverage while not taking up too much street space. The Metro's auto-open canopy easily opens with the push of a button, and collapses and slides neatly into the carry sleeve. At 37.5cm in length, you can whip your BLUNT out of your handbag or briefcase whenever the weather acts up.
For the well-groomed
From Revlon Professional comes the Anti-pollution kit (RRP $59.95) – suited for those who care for the environment. Products included: Anti-pollution micellar cleanser and restoring mask. Also available is the Hydro Nutritive kit (RRP $59.95) – suited for those whose hair needs a little bit extra attention. Products included: Hydra nutritive hair cleanser and hydrating mask. From American Crew, there's the AC Style Maker Fiber Trio ($49.95) – suited for those who love matte finish look. Products included: Daily shampoo, classic 3-in-1 and classic fiber. Also the AC Style Maker Matte Clay Trio ($49.95) – suited for those who love natural hair look (with nice shape and hold). Products included: Daily shampoo, 3-in-1 tea tree and matte clay.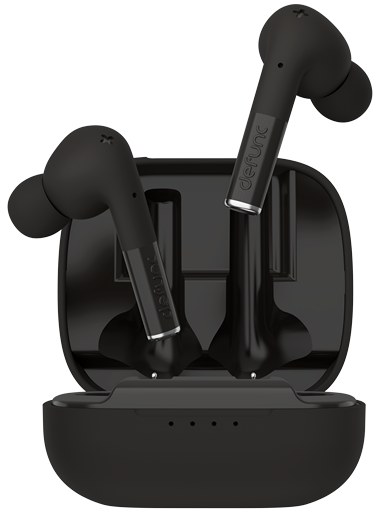 For the tech and/or gaming lover
For gamers that desire a great gaming experience with high quality sound, Swedish brand Defunc offer their True Gaming product. With dual microphones, it features low latency audio and 360° surround sound for the ultimate gaming experience. This true wireless, IPX4 water and sweat resistance earbud has a total active playtime of 8 hours which lets you focus more on gaming and less on charging. The included charging case gives 30 hours of playtime. While some gaming headsets can be a little bulky and less desirable for anything other than gaming, the Defunc True Gaming offers the best of both worlds featuring great sound, low latency or lag. Starting from $260 AUD, you can pick it up from the shelves at Mo's Mobile, Optus Store, Optus World, Yes Optus, Vodafone, Telstra or online via the Optus Store, Syntricate, Defunc Amazon AU and Defunc.com.au (coming soon).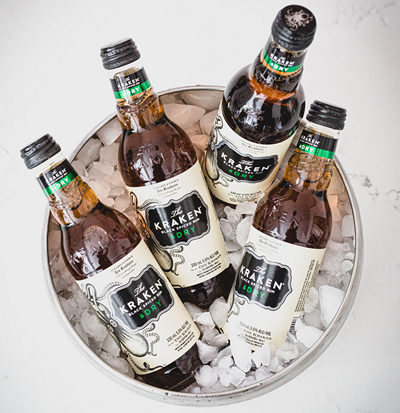 For the spiced-rum lover
This is the taste you've been hunting for. The Kraken Black Spiced Rum have this year released two premix varietals, bringing bar quality serves into the home. Kraken & Dry and Kraken & Cola ought to get the whole family (over 18 years of course), excited this Christmas. If classic cocktails are where the interest lies, lean towards the cola. Otherwise awaken the senses with notes of aromatic ginger (something zingy to accompany that hot turkey roast come Christmas Day). Both flavours marry seamlessly with the subtle spice – a humble nod to the premium nature of The Kraken's parent blend. RRP 4 pack for $27, or case of premix for $140.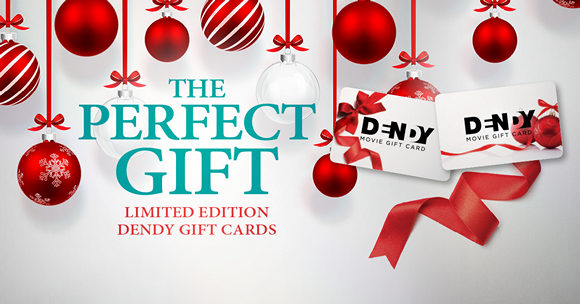 For the movie lover
Give the gift of movies this Christmas with Dendy's limited edition Gift Cards, available at the Box Office and online now! And to celebrate the holiday season, Dendy is giving you the chance to win a double pass.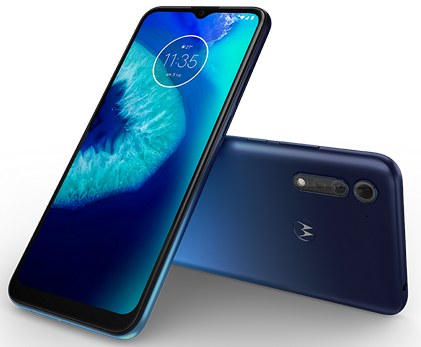 For the phone addict
The moto g8 power lite will give your loved one a powerful 5000 mAh battery, designed to last up to three days on just a single charge. You can stream music for 100 hours, or watch shows and films for 19 hours. Plus get more than 35 days of standby time, and know you have power when you need it most. Browse, watch, work, and game in an instant thanks to a 2.3 GHz octa-core processor. And with 4GB of RAM, your phone responds instantly to every touch, tap and swipe, so you get to the good stuff faster. Take photos that stand out with a versatile 16 MP triple camera system with rapid focus, Macro Vision and depth sensor. And enjoy ultrawide views on the stunning 6.5″ Max Vision HD+ display. You get the big screen you've been craving in a design that still fits comfortably in one hand. Unlike traditional displays, Max Vision provides maximum viewing with a 20:9 aspect ratio, immersing you in photos, movies, shows, games and everything else. And with 64GB of space for apps, music, films and photos, never give storage a second thought. Easily add up to 256 GB of your favourite apps, music, films, and photos using a dedicated microSD card slot. Don't bother remembering a passcode. Just touch the fingerprint reader conveniently located on the back of the phone. One tap opens and unlocks your phone instantly. The moto g8 power lite ($249) is available now.
For those planning a road trip
Navman has launched the perfect in-car device for our times, the MiCam GPS. With sleek good looks, and a smooth 5" capacitive screen, the MiCam GPS has been designed to combat today's significant driving distractions and give drivers peace of mind, confidence, choice and control over their drive. It brings the best of dash camera functions, navigation and phone all into one unit, decluttering your dashboard and simplifying your drive. The MiCam GPS complements the mobile phone yet eliminates the distraction of reaching for one. It provides up-to-the-moment traffic information and ETA information, as well as rich verbal and visual navigation not found on a phone, as well as a whole lot of safety information. It also records in Full HD 1080p and has a STARVIS low light sensor to capture details in all lighting conditions, as well as critical information on speed and direction of impact in an accident to protect against other drivers' claims. At 5", the "pinch and zoom" touchscreen is a different form factor than other dash cams on the market but it still fits neatly on any windscreen and provides a clear view of the road ahead, and allows drivers to choose what they see on the screen to suit their preferences and needs – video, maps or other 'at-a-glance' navigation and safety features, like speed and safety camera alerts, premium alerts of things like upcoming bends in the road, merging lanes or changes in road conditions. Drivers can switch to different views without toggling in and out from a main menu. Drivers can plan a trip via the MiVUE Pro app on their phone and send it to the MiCam mounted to the windscreen before jumping in the car, as well as have the option of not only safely and legally making and taking calls via Bluetooth but also having incoming phone messages read aloud to drivers, as seen on high end luxury vehicles. Best of all, maps, safety camera and speed alert notifications can be quickly and easily updated monthly via Wi-Fi for free with no lock in subscriptions required. Featuring high quality components and a streamlined and simplified design including the improved magnetic mount that snaps into place and brings the camera closer to the action, the Navman MiCam range is available from leading retailers (MiCam $369 / MiCam Explore $499). For more information visit www.navman.com.au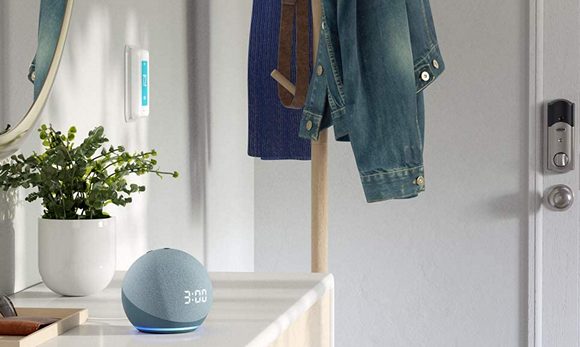 For the tech lover
Meet the all-new Echo Dot with clock – the most popular smart speaker with Alexa. The sleek, compact design delivers crisp vocals and balanced bass for full sound. Allowing you to see the time, alarms, and timers on the LED display, it's perfect for the bedside table. You can tap the top to snooze an alarm or ask Alexa to tell a joke, play music, answer questions, play the news, check the weather, set alarms, and more. You can use your voice to turn on lights, control plugs, adjust the thermostat and more, with compatible smart home devices. Call your Alexa contacts hands-free and instantly drop in on other rooms with an Echo device or announce to the whole house that dinner's ready. Built with multiple layers of privacy protections and controls, including a microphone off button that electronically disconnects the microphones, it's the perfect gift for under $100 this year. Available here.
For the coffee connoisseur
Lavazza Australia – the leader in authentic Italian coffee – has announced the launch of its new custom-designed A Modo Mio capsule coffee machine collection which has been made in collaboration with iconic Italian appliance brand Smeg. The chic new line of Lavazza A Modo Mio Smeg capsule coffee machines are where modern design meets Italian sophistication. The new machine pairs with the entire Lavazza A Modo Mio capsule range, which in true barista style comes with a full 7.5 grams of pre-tamped coffee – allowing water to pass through more evenly than other coffee capsule brands – to maximise texture, flavour and quality. The secret to Lavazza's A Modo Mio capsules lies in how it celebrates quality Italian coffee. Unlike other capsule machines, which extract an espresso shot in 12–16 seconds, the A Modo Mio machines extract for 20–25 seconds for an overall richer, creamier and more barista-like coffee. Available in Smeg's three most popular colours – Cream, Black and Red – the new Lavazza A Modo Mio Smeg machine retails for $349 and is available exclusively at The Good Guys, Harvey Norman and Lavazza.com.au.
Give the gift of a sparkling smile
Treat your loved ones to the NEW Waterpik® Sonic-Fusion – the world's first flossing toothbrush that removes up to 99.9% of plaque from treated areas. It also helps to reduce gingivitis and bacteria more effectively than string floss. Offering an incredible clean feeling in one simple step that creates a sparkling smile. It's the perfect gift for the person who loves multi-tasking (RRP $354.95 available at the Shaver Shop). For the person who loves high performance, the Waterpik® Ultra Water Flosser is the ultimate in water flossing performance, featuring state-of-the-art water flossing technology. It features 10 pressure settings, contemporary design with a satin finish and chrome accents, a covered reservoir with in-lid top storage, and six unique tips. Available in black or white (RRP $199.95 available at Chemist Warehouse & Shaver Shop). For the person who loves a bright, white smile, the Waterpik® Whitening Water Flosser delivers precision whitening while you floss. It restores your natural whiteness in just four weeks by removing hard-to-reach stains that other products miss and is proven to remove 25% more stains than brushing alone (RRP $249.95 available at Chemist Warehouse & Shaver Shop). For the person who is always on the move, the Waterpik® Cordless Select is an easy-to-use, lightweight solution when you want the convenience of cordless water flossing. Rechargeable and portable, the Waterpik® Cordless Select now features a magnetic charging station, an enhanced design to indicate maximum water usage, and is also equipped with a recharge indicator and sleek power switch. Available in black or white (RRP $179.95 available at Chemist Warehouse & Shaver Shop).
Sydney Unleashed is one of Australia's premier entertainment publications exploring the latest in lifestyle trends. From Sydney's finest restaurants, cafes and bars to the hottest in gadgets, products, and home entertainment, Sydney Unleashed is your one-stop lifestyle platform.