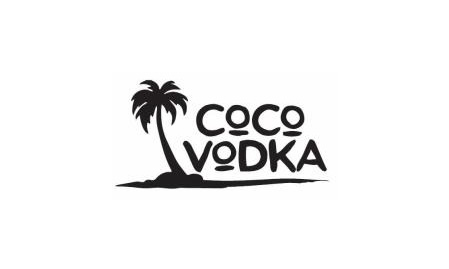 Premium Ready To Drink Cocktail.
Coco Vodka, a delicious new premixed drink, is quickly taking Australia and the world by storm. Created by AFL superstar Josh Gibson and his business partner, Hamish Buckley, Coco Vodka is inspired by global trends and consumer demand for premium premixed drinks created with natural ingredients.
Australian owned and produced, Coco Vodka mixes 4.8% premium triple distilled vodka and slightly carbonated coconut water to create a refreshing and smooth cocktail for everyone to enjoy. Coco has identified a gap in the Ready to Drink (RTD) category by providing a product for those seeking an alternative that are 'better for you', especially with the popularity in coconut water and the perceived health benefits it yields.
Capturing the essence of a relaxed summer day, Coco Vodka has a selection of perfectly balanced flavour combinations:
Original – A classic flavour that is exceptionally smooth and easy to drink.
Pineapple – Perfect for summer, this flavor is high in vitamin C.
Guava – A little left of centre, the guava adds a refreshing new twist.
Coco Vodka founder and brand ambassador Josh Gibson says: "There's been a noticeable movement in Australia recently, with consumers becoming more discerning in their drink choices. Australians are now more educated in what they drink, and they are starting to choose quality products that have no artificial flavours or ingredients. Coco Vodka is a great alternative to a vodka and soda. It is healthy, low in sugar and tastes fantastic."
Since its inception in December 2013, Coco Vodka has generated a significant amount of buzz in Australia. The brand has enjoyed industry support and media attention and has already developed a loyal consumer base. It is now stocked in 1500 Woolworths-owned bottle shops and over 500 independent stores.
Although they want production and quality control to remain within Australia, Gibson and Buckley have plans to take Coco Vodka abroad. The ambitious pair is currently in discussions with distributors in the UK, US and Canada.
Hamish Buckley says: "This summer we are very focused on launching a successful Australian campaign with some exciting new developments and flavour combinations. After that, we want to expand looking at our options for going overseas. We believe the appeal of Coco Vodka is worldwide."
Sydney Unleashed is one of Australia's premier entertainment publications exploring the latest in lifestyle trends. From Sydney's finest restaurants, cafes and bars to the hottest in gadgets, products, and home entertainment, Sydney Unleashed is your one-stop lifestyle platform.