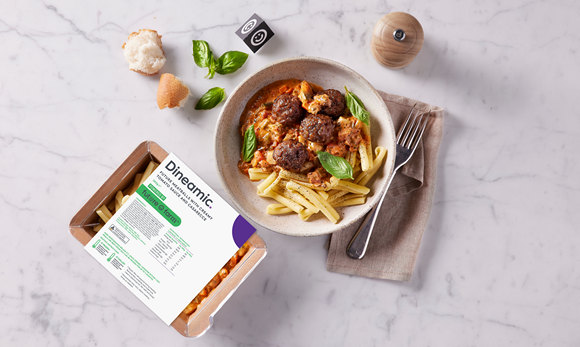 Dineamic: Ridiculously Good Ready-Made Meals Minus The Meat
Meal prep company, Dineamic has added plant-based bites to its menu, launching a selection of healthy and sustainable ready-made meals powered by international food tech company, Future Farm.
Five phenomenal, plant-powered meals will be available through Dineamic, developed to meet the growing demand for plant-based options and landing just in time for World Vegan Month (November).
MasterChef 2021 Winner and Future Farm Ambassador, Justin Narayan jumped on board to exclusively craft two delicious plant-based meals powered by Future Farm.
With Future Farm's sustainable plant-based proteins that are composed of vegan ingredients that are free from artificial aromas or colouring, non-GMO and ethically sourced; Dineamic is delivering deliciousness right to your door with the click of a button.
Karen Inge, Dineamic Founder & Accredited Practising Dietitian said the partnership sprouted due to a noticeable increase in customer demand for plant-based meal options.
"As a company that has always tried to make healthy eating accessible, regardless of cooking ability or dietary preferences, we felt an instant connection with Future Farm's ethos and range of products. We knew immediately they were the right fit for us to launch our plant-based selection," Ms Inge said.
"All of our meals are dietitian and nutritionist approved. We care about our meals, the quality of the ingredients, making them flavoursome and delicious as well as ensuring that you have access to all the nutritional information. With Dineamic at the dinner table, you can feel healthier and happier."
Marcos Leta, Future Farm Founder said the partnership was a natural fit, with both companies putting strong emphasis on ingredients that are good for people and the planet.
"Our plants-only ingredients are the best of the best: clean, nourishing and sustainably sourced. What's more, each fake meat mimics the taste, texture and tenderness of real meat, making them suitable meal options for vegans, vegetarians and flexitarians alike," Mr Leta said.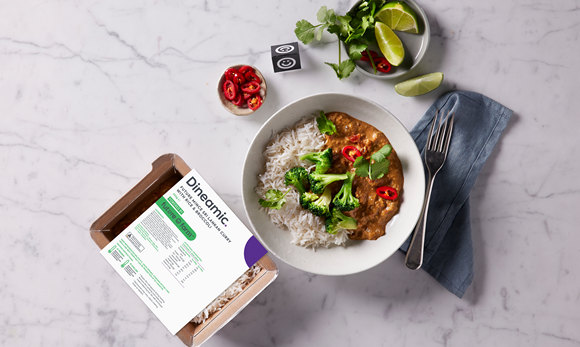 With an RRP of $11.50 each, plant-based meals available include Pumpkin & Future Mince Bolognese with Ravioli; Harissa Future Meatballs with Vegetable Couscous; and Future Meatballs with Creamy Tomato Sauce and Casarecce.
Justin Narayan whipped up the Future Mince Sri Lankan Curry with Rice & Broccoli and the Umami Mushroom & Future Mince Stir-Fry with Rice & Green Beans.
"I'm impressed with the range of plant-based options available through Dineamic. I believe everyone should have healthy, sustainable, delicious foods to choose from, no matter what their dietary preferences are," Mr Narayan said.
"Tapping into the Sri Lankan and Chinese cuisine, I crafted two tasty meals with Future Mince. Because Future Mince tastes just like real mince, I was easily able to bring out the bold, unique flavours in each dish. Whether you're a hardcore vegan or just getting a taste for plant-based products, these meals can be enjoyed by all."
To get $25 off the Powered by Future Farm range, use the discount code WELCOME25 at the checkout via the Dineamic website (conditions apply). In addition, Dineamic is stocked in select Woolworths, Coles and IGA stores. The Powered By Future Farm range is set to be available from stockists from 23 April, 2023. You can find Future Farm on shelf at your local Coles.
Sydney Unleashed is one of Australia's premier entertainment publications exploring the latest in lifestyle trends. From Sydney's finest restaurants, cafes and bars to the hottest in gadgets, products, and home entertainment, Sydney Unleashed is your one-stop lifestyle platform.