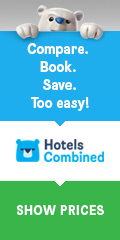 Eat + Drink
Espolón Tequila
There's no better way to mark Day of the Dead this year than with the premium, authentic taste of Espolón Tequila.
The award-winning, handcrafted, 100% pure Blue Agave tequila is distilled by artisans in the Los Altos region of Jalisco in Mexico and adds a rich, intense flavour to Day of the Dead celebrations this year at events across the country.
Celebrated from pre-Columbian times, Day of the Dead (or El Día de los Muertos) has been given new life around the world as it begins to surpass Halloween as the festivity du jour. The beautiful Mexican ritual focuses on gathering family and friends to pray and honour past loved ones and support their spiritual journey with feasts, dancing, sugar skulls and art.
Capturing this vitality, history and spirit of Mexico, Espolón is the perfect tequila for Day of the Dead festivities this year. Join the revolution – take part in unique celebrations in Espolón venues across the country this October, with each venue offering their own unique Day of the Dead experience to patrons.
For those wanting to get festive, Day of the Dead themed face painting will be available, and a select number of venues will offer live Espolón inspired art instillations by local talent to bring to life the story of Espolón and Day of the Dead. With bespoke Espolón cocktails offering a fresh take on the tequila experience, accompanied by Mexican inspired menus, there is no better way to experience Day of the Dead this year.
Master distiller, Cirilo Oropeza, brings multiple decades of expertise and careful craftsmanship to the creation of Espolón Tequila, applying as much artistry to the liquid as you will find on the label. The decorative label on each Espolón bottle pays powerful tribute to the Mexican artists who inspired the world with their true portrayals of the country's rich story and complex everyday life.
Espolón Day of the Dead celebrations in New South Wales include:
Taylor's Rooftop 29th October 8pm onwards
Manly Wharf 29th October 7:30pm onwards
Mona Vale Hotel 29th October 8pm onwards
Northies 29th October 8pm onwards
Longueville Hotel 28th October
Espolón Day of the Dead celebrations in Melbourne include:
The Penny Black 31st October 8pm onwards
Big Mouth Hotel 5th November 8pm onwards
The Grovedale Hotel 28th October 7pm onwards
Espolón Day of the Dead celebrations in Brisbane include:
Shafton Hotel from 14th October to 10th November for a month long celebration every Friday night
Caxton Hotel from 14th October to 10th November for a month long celebration
Espolón Day of the Dead celebrations in Adelaide include:
Ocean One Bar 30th October