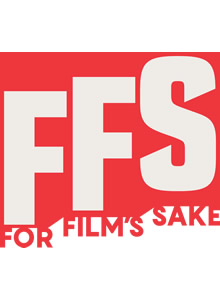 April is shaping up to be an absolute cracker for Sydney peeps. The For Film's Sake Festival (formerly WOW) runs from April 26 – 30. You'd be hard pressed to find a more interesting and innovative festival in Australia. Determined to help overcome the gross disparity in the Australian Film Industry, FFS showcases female and minority filmmakers making seriously cool content. So what's on offer?
Wednesday 26th April:
The FFS Festival kicks off with a keynote speech from Anna Serner, the CEO of the Swedish Film Institute and arguably the rock star of gender equality in film. Anna has made Sweden the first country to achieve 50/50 production funding between male and female directors. She singlehandedly drove policy changes to achieve gender parity. This is the first time Anna will travel to Australia after delivering Keynotes at Cannes, Berlinale and TIFF. You won't want to miss this (or the festival opening party that follows!). Buy tickets here.
Thursday 27th April highlights include:
A screening of Beijing Being in the Chinese Garden of Friendship, Darling Harbour. Bejing Being explores the story of Sophie as she comes to term with the abrupt departure of her best friend and understands her place in Beijing without him. She discovers that 'being' in Beijing is less important than being herself. Watch the trailer. Bejing Being premiered at the Montreal World Film Festival and has also screened at the NYC Independent Film Festival. Round up your besties and grab some tickets. This will be the first time a screening is held in these special gardens. There'll even be yum cha!
Hell Bento is another movie worth catching on the 27th. This cult classic doco by Anna Broinowski is an exploration of underground Japanese counter-culture, focusing on queer, bikie and Otaku subcultures. A Q&A with Anna will follow the screening.
Ever wondered what it's like to be a woman in the music industry? Play Your Gender is a doco featuring Juno award winning musician, Kinnie Starr. She talks to industry veterans and newcomers about the reality of being a woman in the music industry where, even though many of the most bankable pop stars are female, only 5% of producers are women. Play Your Gender is screening at Freda's. After the film head Down / Under to the gallery for an exhibition focused on gender and performance by local female and gender fluid artists. Then head back upstairs for drinks and beats. Boogie into the night with some of Australia's finest musical female talent, including Vetiver (previously Moon Holiday), P Twiggs, Heart People and Andy Garvey.
Friday 28th April highlights include:
Screening at the Australian Museum, Credible Likeable Superstar Role Model is a 'pop-umentary' about one family's quest to take on the tween media machine. Artist Bryony Kimmings and her 10 year old niece Taylor try to combat the hyper-sexualised and commercialised world of pop by creating their own alternative pop star role model. This uplifting and irreverent doco will inspire those that care about the impact of the media we consume. Watch the trailer, round up your small people and grab some tix. The ticket includes a tour of the dinosaur exhibit with Scope host, Lee Constable and palaeontologist, Melanie Murray. There's even an adorable glow-worm silent disco and mask making workshop.
Beyonce fans will love the No Lights No Lycra dancing in the dark to Beyonce and other power lady tunes session, followed by a screening of Waiting for B. This amusing doco follows a group of obsessed Beyonce fans as they camp outside the Morumbi Stadium in São Paulo for two months to hold a place in front of the main entrance for Beyonce's 'Mrs. Carter World Tour' concert. If you love Queen B check out the trailer and secure your seats.
Saturday 29th April highlights include:
Take a squiz at the Australian premiere of Frisky by Claudia Pickering, made for a mere five thousand dollars on the streets of San Francisco and currently in wide release through Gravitas in the US. Based on true events, Frisky is an honest, tongue-in-cheek look at what it is like to be a woman in the limbo years between college and 'the real world'. Don't miss out.
Put your big girl pants on because together with Alaska Projects, FFS will screen a dedicated Fright Night, showing the best in female horror including Sundance darling Bitch by Marianna Palka – when a woman snaps under crushing life pressure she assumes the psyche of a vicious dog. Her philandering, absentee husband is forced to try to keep the family together during this bizarre crisis. And don't miss female horror anthology XX – four dark tales written and directed by fiercely talented women. We dare you to watch the terrifying trailer and buy your tickets.
Sunday 30th April highlights include:
Check out the Sydney premier of Supergirl. When a nine-year-old girl breaks a powerlifting world record she turns into an international phenomenon and 'Supergirl' is born. Naomi Kutin seems like a typical Orthodox Jewish pre-teen until her extraordinary talent transforms the lives of her family and thrusts her into news headlines. This enthralling coming of age story follows Naomi's fight to hold on to her title while dealing with strict religious traditions, cyberbullying and health issues.
Another Sydney premier is Love True. This genre-bending doco by Alma Har'el (Bomay Beach) brings her signature poetic imagery to three complimentary stories that seek to demystify the fantasy of true love. This film was entirely funded by Shia LaBeouf and an incredible score written by Flying Lotus.
Closing night Highlight:
In a Festival first, FFS in partnership with Corporate Fighter will host the first all-female Fight Night alongside a screening of ground breaking documentary Burqa Boxers, recently screened at Mumbai International Film Festival, and Girl Fight, the breakthrough debut from Karyn Kusama featuring the first leading role from Michele Rodriguez.
A night for corporate thinkers and leaders to show their support for the women swimming against the current, Corporate Fighter and FFS have also put their money where their mouth is, with three emerging film directors learning to fight over the last eight weeks, who will engage in their first amateur fight, including FFS's own Festival Director. Not to be missed, and certainly one to be spoken about for years to come, this event symbolises the 'fight' for equality in the Australian Film Industry. The winner of the Big Pineapple feature film funding prize will also be announced.
The festival will also host the Australian premier screenings of Dust Cloth by Toz Bezi – an authentic drama about two Kurdish cleaning women in Istanbul, Cheer Up, a film about the pressured world of cheerleading in Finland, and Isola (Cannes 2016), the story of Dai, a young Chinese woman lost between two world. Pregnant she searches for her husband in the flurry of migrants that arrive on the harbour. An interesting selection of short films are being screened alongside features too.
FFS Festival Director, Sophie Mathisen, is pretty excited. "This is a Festival unlike any other. Through partnerships with community organisations and corporate partners, FFS is shifting the film experience from beyond the cinema screen and the lounge room. We have married the best of film to experiences that challenge audiences to engage with female generated content in new ways, and to understand the need for equality as an audience generated concept. I want audiences to come to FFS and watch, dance, listen, fight and believe that we can all do our part to achieving true diversity in screen."
Sydney Unleashed is one of Australia's premier entertainment publications exploring the latest in lifestyle trends. From Sydney's finest restaurants, cafes and bars to the hottest in gadgets, products, and home entertainment, Sydney Unleashed is your one-stop lifestyle platform.