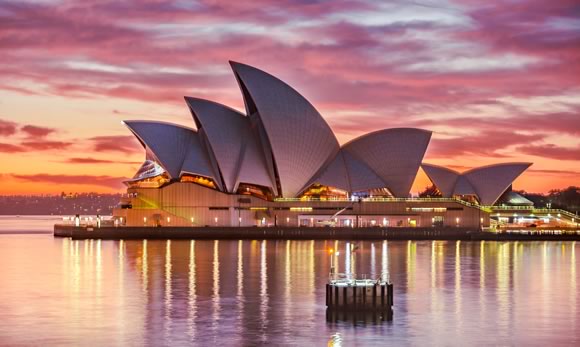 Great Destinations That Make Sydney A Real Traveller's Paradise
The Sydney Opera House is a gem in the middle of one of Australia's finest cities, and it beckons to almost everyone to come and witness the loveliness it holds. Data has shown that more than 50% of people would always associate the city to the Opera House. This arouses the curiosity of many travellers as to what other treasures await them when they start to explore beautiful Sydney. The famous Opera House is just one of those treasures because this elaborate Capital of New South Wales holds treasures that make it a haven for travellers from all over the world. You have Sydney Harbour, Manly, Bondi, and a whole lot more.
Sydney Harbour
Family trips are not only meant to be enjoyed at amusement parks because at Sydney Harbour, everyone has the chance to witness the sparkling blue waters – a certified attention-grabber. From here, you can see several iconic attractions of the great city. You can make use of the ferry located at Circular Quay and simply glide past the breathtaking Opera House.
Taronga Zoo
Not far from Sydney Harbour is Taronga Zoo. You can expect children to squeal in delight at the antics of the wide array of animals living in the zoo. There are Asian elephants, Sumatran tigers, chimpanzees, giraffes, meerkats, gorillas, red kangaroos, koalas, sun bears and a whole lot more. In addition, there are over 20 shows done every day that kids could watch. Don't worry about the fee because these shows are already included in the tickets. Since the zoo and other famous places will require a good road trip, you can opt to rent a car in Australia. Just make sure that you have the right protection that fits your needs so that you will have a worry-free time getting around this populous city.
Darling Harbour
Visiting these lovely places in Sydney can take a toll on your tummy, and so, you might want to drive along Macquarie Street and a few more blocks to visit the famous Darling Harbour. Here, you will have your fill of authentic Australian cuisine. You could also enjoy serene moments at the Chinese Garden of Friendship and eventually proceed to the Queen Victoria Building to buy some souvenirs.
These are just some of the fantastic places that you can visit in Sydney. There are more beautiful destinations that you can explore the moment you find yourself vacationing in this part of Australia. So the next time that you want to experience true enjoyment and relaxation, opt for Sydney; then you will see why it's a traveller's haven.
Sydney Unleashed is one of Australia's premier entertainment publications exploring the latest in lifestyle trends. From Sydney's finest restaurants, cafes and bars to the hottest in gadgets, products, and home entertainment, Sydney Unleashed is your one-stop lifestyle platform.