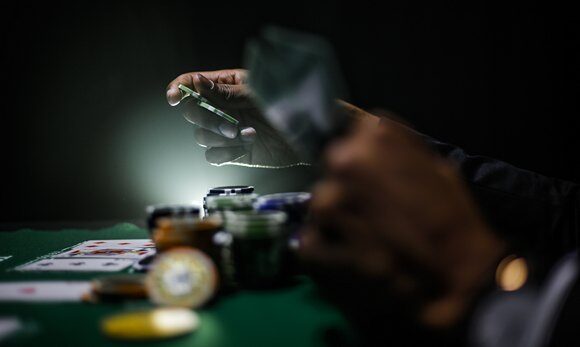 How to Avoid Getting Cheated at Crypto Casinos?
The charm of the crypto casinos is irresistible to both seasoned gamblers and tech-savvy punters. This is because everything here is processed online. From casino gaming to banking and digital currencies, everything can be transacted at a click!
Due to such impressive features, there is an appropriate demand for the crypto casinos from users. Owing to this demand, the casino developers are launching new crypto casinos every now and then. This leaves users in confusion as to which ones are authentic and which are not.
Sometimes the new players just go about picking any crypto casino without checking its legitimacy. This could prove to be problematic later. So, how to avoid the issues beforehand? Find out below.
Choosing a Legitimate Gambling Platform
To choose a legitimate crypto casino, you first have to check out the reviews given online. Many players share their genuine gambling experiences on different platforms. If you find several players claiming the casino to be fake with regards to withdrawals, bonuses and such, you should avoid that site. This way, it will help you reduce the list to some of the authentic casinos only.
Furthermore, there are also reviews by professionals who jot down point-wise positive and negative things about various crypto gambling platforms. This should help you finalise quality online casinos for gambling.
Secure Your Devices
The chances of malware attacks or hacks are common when your devices are not secured. Buy authentic antivirus or anti-malware software and install it in your devices. This applies to desktops, laptops, smartphones as well as tablets.
Anti-virus software warns you beforehand if any site is not safe to use. Also, it blocks all kinds of harmful downloads and does not let anything to be downloaded without your permission.
Securing Your Crypto Casino
Although the casinos try their best to secure their site using encryption tools, sometimes it's still not enough. Hence, you should put efforts from your side to be responsible for your own data.
We advise you to create strong passwords to your casino account using numerical, alphabets and different symbols. Do not share your password with anyone. Furthermore, it is also recommended to upgrade your firewall regularly to make it secure.
Another way you could be cheated is through fake links sent to your phone number or email id. It is iterated to avoid clicking on such links as they may contain malicious content. These viruses can corrupt your data and sometimes even steal it.
The data could be both personal info and your banking transaction info. You will be in serious loss if your banking details get compromised. Hence, avoid clicking on links that have come through unknown senders.
Such small steps will help you gamble securely without having to worry about your information or money theft. Follow such measures to remain secure.
Sydney Unleashed is one of Australia's premier entertainment publications exploring the latest in lifestyle trends. From Sydney's finest restaurants, cafes and bars to the hottest in gadgets, products, and home entertainment, Sydney Unleashed is your one-stop lifestyle platform.