Huawei Mate20 Smartphone Review
While Apple and Samsung continue to dominate smartphone market share in Australia, that could soon be under threat with the release of Huawei's Mate20 Series.
We've always had a soft spot for the Huawei brand and when the Mate7 was released in 2014, we thought it was the best phone around at the time. With the launch of the Huawei Mate20 and Huawei Mate20 Pro, we were curious to see how things have evolved.
Powered by arguably one of the world's most advanced smartphone chipset – the Kirin 980 – the Huawei Mate20 Series incorporates unprecedented AI advances, combined with a comprehensive suite of world-first technologies to deliver a groundbreaking smartphone experience. Manufactured with the advanced 7nm process, incorporating the powerful Cortex-A76-based CPU and Mali-G76 GPU, the Kirin 980 processor offers improved performance and unprecedented levels of user experience improvements.
The new 40W Huawei SuperCharge charging technology, the 15W Huawei Wireless Quick Charge and larger capacity batteries, work in tandem to provide users with the ultimate battery efficiency. After a few days of playing with the standard Huawei Mate20 model, it became evident just what a beast the battery is at 4000mAh (the Mate20 Pro packs an even bigger battery at 4200mAh). Between one to two days of use without needing a single charge is a big tick in our books. And if you're an extreme user, the SuperCharge feature will have you back up and running in no time – another big tick!
The Matrix Camera System, consisting of a Leica Triple camera setup that includes a Leica Ultra-Wide Angle Lens, lets users not only see wider but also closer with its new distance macro capture capability. The Matrix Camera System adopts an iconic Four-Point Design that is unique, giving the device a sophisticated, visual identity that is instantly recognisable.
While the Huawei Mate20 Pro is equipped with an unbeatable 40MP main camera, a 20MP ultra wide-angle camera, and an 8MP telephoto camera achieving DSLR-like results, the Mate20 version comes with a 12MP + 16MP + 8MP imaging system which is certainly no slouch. We particularly loved shooting in aperture mode for a spectacular bokeh-style effect. No need to carry that bulky camera around anymore as the camera here truly packs a punch. We took it on a field trip around Sydney and found the images to be quite stunning without requiring much editing. Check out some of the completely raw and unfiltered results below.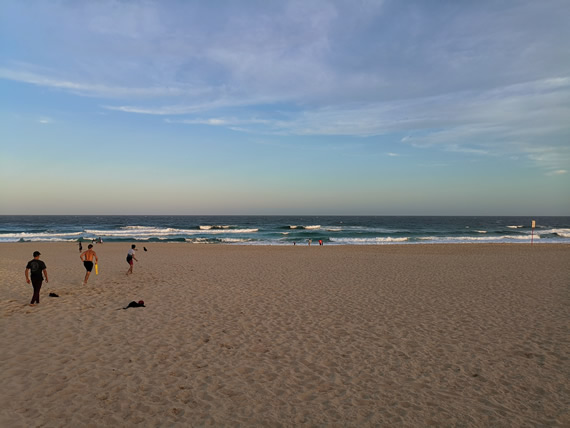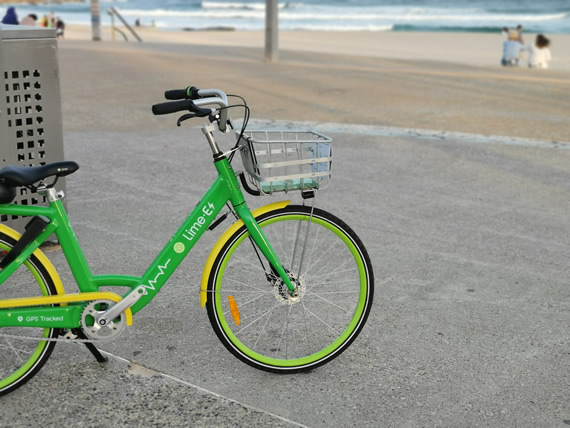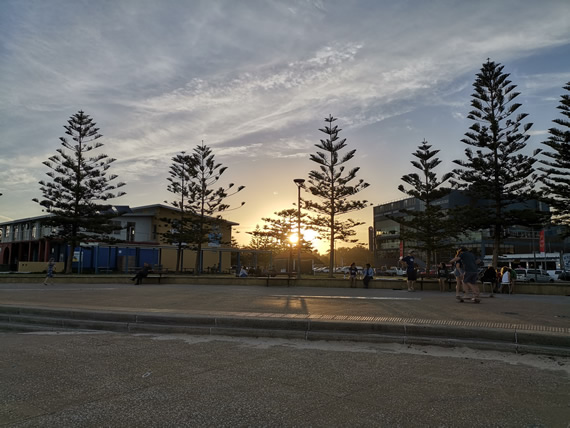 A bonus of the Huawei Mate20 Series is its AI Portrait Colour video mode feature. Using artificial intelligence, it can isolate human subjects and desaturate the colours around them to dramatically highlight the person. AI Spotlight Reel identifies clips with a shared theme and auto-generates a montage, made entirely of highlights. Also of note on the Pro version is reverse wireless charging. By simply enabling the feature in Settings, the user can place their Huawei Mate20 Pro against another wireless charge compatible device to initiate the reverse wireless charging – how awesome!
Another thing we've always loved about Huawei is their championing of the fingerprint sensor which allows the user to unlock the screen with a fingerprint. The tradition continues with the new series but they've taken it a step further with sophisticated Face Unlock technology which lets you unlock the phone through facial recognition. Quite nifty if you don't even want to touch the screen. But if you prefer the former method, the Huawei Mate20 lets you unlock the phone with a touch of the ergonomically placed rear fingerprint sensor while the Huawei Mate20 Pro's fingerprint sensor is built into the front glass display.
One of the other differences between the two phones is the fact that the Mate 20 features a 3.5mm headphone jack while the Mate 20 Pro has opted for Bluetooth earphones. So if you like using your phone as an MP3 player, do bear that in mind when tossing up which model to get. We personally love the jack being there and the Dolby Atmos stereo sound was phenomenal when we hooked it up to our amplifier.

HUAWEI MATE20 SERIES KEY FEATURES:
– Class-leading battery charging performance with Huawei Supercharge technology. The fast-charging technology can charge the Huawei Mate20 Pro to up to 70 percent (or 2940 mAh) in 30 mins.
– The largest capacity battery in its class (4200mAh on Huawei Mate20 Pro) allowing users to enjoy more of what they love. The standby hours for Mate 20 Pro is 378 hours. The Huawei Mate20 Pro supports Wireless Reverse Charging, effectively enabling it to act as a power bank for other devices.
– New generation dual AI processor with higher levels of performance and improved power efficiency. The AI technology can translate languages, recognise artwork and recognise famous faces and landmarks, making it a secret weapon for its users, particularly useful when travelling abroad. The AI technology can also identify the number of kilojoules in food items by simply pointing the phone and tapping as if you're taking a picture.
– Cutting edge Leica Triple Camera featuring a new Leica Ultra-Wide Angle camera for expansive wide angle shots and more creative freedom.
– Precise macro close-up shots from as little as 2.5 centimetres from the new Wide Angle lens.
– Fast 15W Wireless charging for added user convenience. It's easy to charge on the go.

At 6.53 inches with ultra-slim bezels, 6GB of RAM, 128GB of internal storage, dual 4G SIM card slots and its revolutionary camera, there's a lot to love about the Huawei Mate20 Series. It's also powered by the latest Android 9.0 operating system so you can enjoy all productivity and entertainment features easily and conveniently with a few simple taps and swipes.
We were hoping Huawei would remain our little secret – like that cool indie band you love and want to keep all to yourself – but with the release of these groundbreaking new phones, the secret is well and truly out. The best smartphone you can pick up this Christmas is right here.
The Huawei Mate20 (RRP $1,099) and Huawei Mate20 Pro (RRP $1,599) are available now.

Sydney Unleashed is one of Australia's premier entertainment publications exploring the latest in lifestyle trends. From Sydney's finest restaurants, cafes and bars to the hottest in gadgets, products, and home entertainment, Sydney Unleashed is your one-stop lifestyle platform.