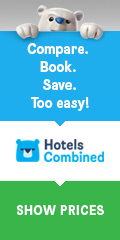 Music
The Kin Touring
The Kin have established themselves as firm favourites with local audiences, given their unique New York/Australian blend and dedicated approach to live touring. They will return to our shores and traverse the country again this October, playing all the favourites from their most recent EP 'Get On It' and previous album material, and have promised to throw in a few new tracks for fans!
The Kin have had a busy year so far. Fresh off their 2013 Australian and US tours supporting P!NK, the power trio enjoyed a two-month headlining tour which brought their explosive live shows to 33 cities across North America. Following this tour they returned to Australia for a special one-off support slot for Coldplay's exclusive Enmore Theatre, Sydney show.
The Kin, comprised of Australian-raised brothers Isaac (vocals, keys) and Thorald Koren (vocals, guitar, keys), and the US born Shakerleg (drums, percussion), have enraptured live audiences worldwide with their powerful vocal harmonies, hard-driving guitar and percussion and captivating stage presence. They are masters of the gritty, propulsive rock sound that comes across best during their live performances.
During their tours, The Kin also are known for causing trouble with their signature "Musical Robberies" where they burst into a randomly chosen high-traffic public area, such as a diner or airport, and surprise innocent onlookers with a spontaneous live performance. The Kin have launched several of these "musical robberies," including at the Sundance Film Festival, SXSW, Soho House, Seven Grand Whiskey Bar in Los Angeles, and a French airport.
The band brings the same unique brand of creativity and high-energy to every stage they step onto. US reviews have been effusive: "Besides their flash mob-style impromptu concerts, the band has a drummer, known only as Shakerleg, who plays the drums with his bare hands. The band has a unique vibe, and they have an incredibly tight sound on stage" and it is clear that "the band operates under the assumption that every time they step on stage, it might be the last — and they play accordingly, no holds barred."
Don't miss the opportunity to check out The Kin's explosive live set on their 'Thick As Thieves' Australian tour this October – tickets on sale now. 'Get It On' EP available on iTUNES now.

THE KIN: This As Thieves Tour 2014

WED 22 OCT – Newtown Social Club, NEWTOWN NSW (18 +)
THUR 23 OCT – Ding Dong Lounge, MELBOURNE VIC (18 +)
FRI 24 OCT – Beavs Bar, GEELONG VIC (18 + or Under 18's with Guardian)
SAT 25 OCT – Old Museum, BRISBANE QLD (18 + or Under 18's with Guardian)
THUR 30 OCT – Mojos, FREMANTLE WA (18 + or Under 18's with Guardian) **
FRI 31 OCT – The Rosemount, PERTH WA (18 +)
SAT 1 NOV – Fowlers Live, ADELAIDE SA (Licensed All Ages)
** 1 x legal guardian required for each under 18 ticket holder for Mojo's Fremantle show