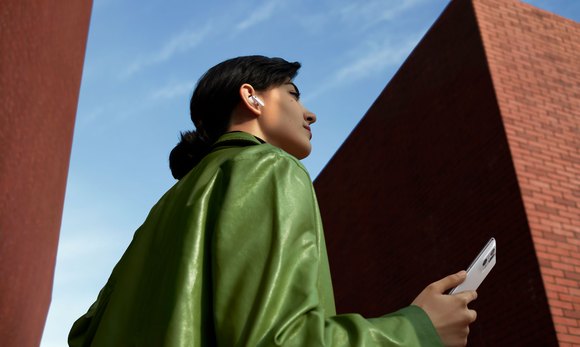 Make your mum's day memorable and get her something different this year! Our Mother's Day Gift Guide covers the latest in tech, gadgets and other products for today's modern mum. Every day will be Mother's Day with these top picks.
OPPO Enco X2 True Wireless Earphones
For the audiophile mum, the OPPO Enco X2 True Wireless Earphones offer outstanding sound performance, sound personalisation, adaptive noise cancellation, exceptional design and comfort and a long battery life of up to 40 hours. OPPO's flagship wireless earbuds balance impressive noise cancellation abilities and pristine sound to set a new benchmark for flagship audio. With an emphasis on delivering studio-quality audio, not only does the OPPO Enco X2 True Wireless Earphones feature the Super Dynamic Balance Enhanced Engine (SuperDBEE) acoustic system co-developed with Nordic audio giant Dynaudio, but the earphones also come with Hi-Res Audio Wireless certification and the brand-new Low Latency High-Definition Audio Codec (LHDC) 4.0. Built with an ultra-wide frequency active noise cancelling (ANC) solution, the OPPO Enco X2 balances impressive noise cancellation abilities and pristine sound to set a new benchmark for flagship audio. Along with user-oriented details and innovative acoustic technology, the OPPO Enco X2 aims to drive the true wireless industry to the new world of Hi-Fi-quality audio. The OPPO Enco X2 has made a statement on whether true wireless noise-cancelling earphones can achieve Hi-Fi-quality audio — and the answer is yes. Available now through OPPO Australia's e-store ($349).
Pukka for mum
Make mum's day with Pukka – a tea brand with gorgeous herbal teas for every type of mum. For the mum who needs round-the-clock support, the Hero Selection Tea Box (RRP $36.95) is perfect for the mum looking for a bit of everything in life. Features a selection of Pukka's most popular loving organic herbal teas. Contains nine hero teas, including Peppermint and Licorice, Feel New and Love. For the mum who always puts others first, get her the Support Tea Selection Box (RRP $36.95). These tea blends will help to keep mums at their best throughout the year and facilitate everyday wellness. Includes five teas such as the Elderberry & Echinacea Tea and the Three Ginger Tea, supporting immunity and wellbeing. For the mum who's always on the go, the Calm Collection (RRP $26.95) will be perfect for those that need to unwind after a long day. Includes five different teas, such as Peace, Joy and Relax. A selection of loving organic herbal tea blends to clear away the chaos and warm your heart. Pukka's ethos is to create a healthier, happier world through the incredible power of organic herbs. Pukka is deeply committed to sustainability and social responsibility, with all teas certified organic, fair trade and cruelty free.
Nodiee for mum
Give mum the gift of sleep with Nodiee – a portable white noise sound machine that can help you get to sleep and stay asleep. Combining a white noise machine with a night light plus so much more, Nodiee is the calm in a sleepless night with a newborn, the antidote to a toddler's screams of "I'm not tired" and the helping hand you need to shut off your mind and drift off to sleep. Nodiee isn't your average white noise machine for babies. Sure, it can do everything any other sleep sound machine can do, but there is so much more to Nodiee – a night light, a white noise machine, an alarm, a distraction for nappy changing time…Nodiee ticks all the boxes. Portable and lightweight, it's perfect for sleepovers at grandma's house and much-needed naps in the pram after the morning's adventures, wherever you need it, Nodiee is there. Designed for babies and loved by kids and adults, Nodiee can grow with your family and give you all the gift of sleep. For more info or to pick one up, visit: https://nodiee.com.
CuboAi for baby mums
One of the best gifts you can get for the mum of a toddler is the CuboAi Plus Smart Baby Monitor. Developed by tech parents and a pediatrician, CuboAi uses proprietary AI technology to detect events such as a covered face, crying, rolling over, and little ones crawling/walking into danger zones so that parents can step in when their babies need them the most. In addition, the intelligent AI also auto-captures baby's cutest moments, so you and your loved ones will never miss a milestone or precious first moment again. It's simply the best AI baby monitor to safeguard your baby's safety from 0-5+ years. Options include the CuboAi Sleep Safety Bundle (RRP $699.00), CuboAi 3-Stand Set (RRP $499.00) or the CuboAi Wall Mount Set (RRP $329.00). All CuboAi products are available from Amazon and the CuboAi website.
Drinks under $100
Save yourself the stress of the last-minute rush with these alcohol options under $100 that are guaranteed to impress the most important woman in your life. Stoli Cucumber is the first new Stoli flavoured vodka introduction since 2012. This natural and clean tasting vodka adds a twist of delicious cucumber to any drink. Serve by itself with soda or mix in with other Stoli flavours to create your own tasty tipple. Stoli Cucumber is available in store or online via Dan Murphy's (RRP $49.99). If you're not looking to pop the champagne on a Sunday this Mother's Day, NON's Blush Set featuring NON1 and NON5 is a delicious, non-alcoholic way to celebrate. NON1 is a balance of sweet and salty, while NON5 has a hint of citrus, both with a floral finish that any special lady is sure to love. THE BLUSH SET is available for purchase via the NON website (RRP $60). Monnet Cognac makes the perfect gift for Mum as not only is it absolutely delicious, but it really stands out because of its colourful and sunny style. This is in part thanks to its stunning packaging, featuring the iconic painting 'Sunshine in a Glass' created by Leonetti Capiello for Monnet in the 1920s. Why gift Monnet? Cognac is one of the most versatile spirits for the way it can be consumed and enjoyed, either straight, on the rocks, within a cocktail, or paired with a delicious meal. So go on and treat your mum this Mother's Day and gift her a delicious, sunny Cognac bottle. There is a Monnet for every taste. The Monnet Cognac range is available to purchase nationally at Dan Murphy's.
Logitech MK470 Slim Wireless Combo
Help mum make any space minimalist, modern, and whisper-quiet with the MK470 Slim Wireless Combo. This ultra-thin and design-forward keyboard and mouse combo is perfect for getting things done efficiently – even in the tightest desk spaces. The MK470 Slim Combo stands out for its simplicity. The slim profile and minimalist design transform your keyboard and mouse into a visual statement for a clean, sleek desk setup. The compact keyboard includes a number pad and 12 FN shortcuts, giving you all the keys you need. The slim mouse is extra portable and you can easily store it in your laptop bag or in your pocket for on-the-go productivity. The combo's smaller footprint means you can work on the tightest desk spaces and keep your mouse comfortably within reach. Low-profile scissor keys provide a fluid and familiar laptop-like typing experience. The smooth pebble shape of the ambidextrous mouse feels great in either hand. Available now from: www.logitech.com.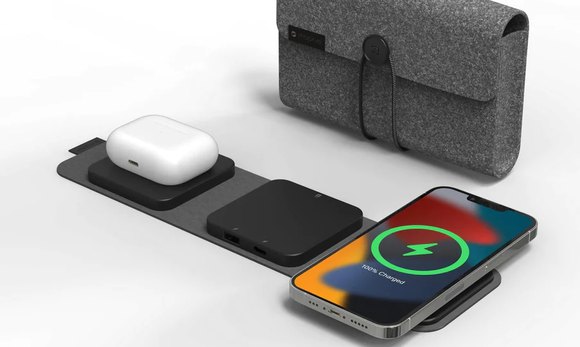 Mophie for mum
Another top pick for mum is one of the latest products from mophie. The mophie snap+ multi-device travel charger has everything you need to charge on the go. Featuring designated wireless charging spots for your phone and AirPods, it also has a USB-C port and a USB-A port, so you can plug in two additional devices to charge. Not to mention, the travel charger also folds neatly into a bundle that fits easily in your bag. Available from JB-HI-FI and Bing Lee (RRP: $179.95). Another great option is the mophie snap+ 3-in-1 wireless charging stand which delivers up to 5W-15W of power to your phone, earbuds, and smartwatch. The 3-in-1 stand is MagSafe compatible, and it comes with a snap adapter ring for non-MagSafe compatible phones so they can charge wirelessly too. Get up to 7.5W of power for your Apple devices. Available from JB-HI-FI and Bing Lee (RRP: $179.95). The mophie snap+ 2-in-1 wireless charging stand is another noteworthy option which will help mum declutter her desk or nightstand. This sleek yet stylish device can deliver a steady charge of up to 7.5W of power to iPhones and up to 15W of wireless power to other Qi-compatible smartphones. Bonus, there's even a spot for your airpods. Available from JB-HI-FI and Bing Lee (RRP: $129.95).
JBL Pulse 5
Make mum the life of the party with the JBL Pulse 5 – an amazing portable Bluetooth speaker with light show. Illuminate the moment with the eye-catching, personalizable, 360-degree light show of the JBL Pulse 5 in sync with the beat of your music as its upfiring driver unleashes deep bass and bold JBL Original Pro Sound in all directions. The sturdy strap lets you take the portable dustproof and waterproof Bluetooth speaker from your backyard to the beach and beyond. Dance until dawn with 12 hours of play time or use PartyBoost to pair multiple compatible speakers whenever you want to increase the sound—and enhance the experience. Pick it up for $379.95 from here. Other outstanding options from JBL this year include the Tour One MK2 over ear noise cancelling headphones, the Tour Pro 2 wireless earbuds and a great new smaller partybox speaker called the Partybox Encore which comes with 2 x mics. Great for mum's karaoke parties at home.
EcoFlow RIVER 2 Series
EcoFlow, an environmentally friendly energy solutions company, has launched the RIVER 2 series, an affordable 3-product line of best-in-class entry-level portable power stations under 1kWh. The perfect gift for mum, it charges to 80% in just 48 minutes and with an ultra-long lifetime, the series provides the cost-effective power in its category and provides a reliable energy source for on-the-go lifestyles and emergency home backup. Comprising 3 models – RIVER 2, RIVER 2 Max and RIVER 2 Pro – the series features advanced LFP batteries and weighs as little as 3.5kg, making grab-and-go power easier and safer than ever before. With prices starting at just $649 and a product lifetime six times the industry average, the RIVER 2 series delivers a new level of long-term value in the portable power station market and ensures as many people as possible can access the very latest in sustainable energy innovation. The standard RIVER 2 model can recharge from 0-100% in just 60 minutes, with even the highest capacity model, RIVER 2 Pro, fully recharging in just 70 minutes. As a result, users can power spontaneous day trips and get-togethers, even when plans are made at the last minute. Products are available for purchase from the EcoFlow official website, Amazon, Harvey Norman, Anaconda, Total Tools and Battery World.
Sennheiser Headphones
Make mum's day with the Sennheiser CX Plus True Wireless Headphones ($259.95) which offer true wireless sound that exceeds all expectations. With Sennheiser's TrueResponse transducer and Active Noise Cancellation for distraction free listening enjoyment, the Sennheiser CX Plus True Wireless guarantees exceptional sound anywhere, every day. Its smart features make life and listening effortless. Transparent Hearing lets you focus on external sounds when desired, while customizable touchpads ensure effortless control of audio, calls and voice assistant access. The CX Plus True Wireless has been designed for all day use, with a sleek ergonomic design for fatigue-free all day wearing and up to 24 hours playback with on the go charging. Thanks to IPX4 rated splash resistance you can keep on enjoying the CX Plus True Wireless wherever you go. Features: Sennheiser Superior Sound; Active Noise Cancellation & Transparent Hearing; Customizable Touch Controls; IPX4; Compact, Ergonomic Design; 24 hour Battery Life; Independent Earbud Use; Noise Reduced Microphones; Built-in Equalizer and Bass Boost; Smart Pause; and Bluetooth 5.2.
Dr Naomi Skin Clean Freak Cleansing Device
With ultra-soft, anti-bacterial, medical grade silicone bristles to support deep cleansing, three adjustable sonic vibration intensities and LED light technology, the Dr Naomi Skin Clean Freak Cleansing Device helps to remove skin impurities, make-up and minimise the appearance of pores. Who Is It For? BHAs looking to supercharge their cleansing routine; Perfectly prep the skin for absorption to enhance your serum application; For all skin types. Choose from three cleansing vibrations and three colours of LED light technology for the perfect cleanse. Easy set-up and function control between the three preset five-minute cleansing modes. Application: Ideal use for face/neck/back/decolletage. Features: Portable, waterproof, travel bag, transparent cover to protect from bacteria, bristle only vibration function – ergonomically designed. Easy to clean: Dust-proof and waterproof medical grade silicone brush.
Delivery from Jimmy Brings
If you're strapped for time, or want to send a surprise to her door, on-demand delivery service Jimmy Brings have you covered. From beers to bubbly, Mum will be smiling from ear-to-ear on her day. You can bring her an alcoholic bouquet of flowers with Roku Japanese Gin. Consisting of unique Japanese botanicals with cherry blossoms and green tea taste, packaged in a bottle so elegant, mum will keep it on her mantlepiece long after her day! If you've always been the goody two shoes in your family, mum will love you even more with Goody Two Shoes Brut Cuvee Rose, perfect to pop on any occasion. Bundle available via the Jimmy Brings app for $80 AUD, saving $16 AUD. Three cheers to mum with the all-time crowd pleaser, Pure Ultra Pure Blonde Ultra. Share with mum (if she wants to) and enjoy some quintessential Australiana lager for Mother's Day lunch! Mum will surely be impressed with your knowledge of Australian Prosecco royalty – wink, wink. Perfectly enjoyed with any aperitif and soda, or let it fly solo, King L Liardi Prosecco is destined to let mum put her feet up  and drink with a clink! Bundle available via the Jimmy Brings app for $40 AUD, saving $10 AUD. Celebrate Good Tides with the Mum Bundle. With a combination of raspberry, blended with sparkling water and Vodka O, this seltzer is light and not too sweet! With fruity notes and a pink signature look, Loire Valley Rose, La Plancheliere Cabernet D Anjou Rose will be sure to match her blush. Perfect for the family occasion, a bundle destined for Mum to sip on her day. Bundle available via the Jimmy Brings app for $36 AUD, saving $10.
Skullcandy Mod True Wireless Earbuds
The Skullcandy Mod True Wireless earbuds premium features are what makes them stand out as the perfect work-or play-from-anywhere audio companion. Small enough to throw in a handbag, but mighty enough to deliver a truly memorable listening experience – with 34 hours of battery life, these earbuds will be mum's new accomplice to take her soundtrack everywhere. Multipoint Pairing makes it possible to pair your earbuds to two devices at once. Connections are managed automatically. If your phone rings while you're on a video call or watching a movie on your laptop, your connection will switch so you can take the call on your phone. Mod is built to last. It features Tile™ finding technology and boasts IP55 sweat and water-resistance, so it can handle the most intense gym days or rugged adventures without missing a beat. Mod features especially selected, expertly tuned drivers and a noise-reducing Clear Voice Smart Mic in each bud to deliver the best audio quality for any music genre or media. Skullcandy Mod True Wireless earbuds are available for purchase online or via JB Hi-Fi (RRP $99).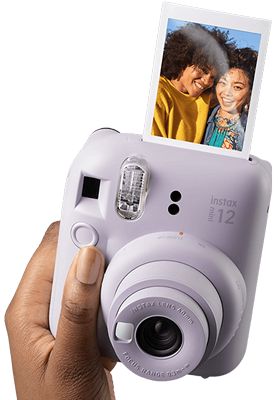 Instax Mini 12
The recently launched INSTAX mini 12 instant camera will be the perfect gift for mum this Mother's Day. Fully loaded with easy-to-use modes and controls, the super playful instant camera is bursting with joy, creativity and colour. With a perfectly positioned mirror, close-up mode, automatic flash control and cheery mini prints, the mini 12 is much more than just a pretty face. It's a selfie moment grabbing extraordinaire. It also features automatic exposure and flash control, so you can simply aim and click. No messing around with settings, or remembering to turn the flash on; just joyful one-off snaps every time, whether you're going for gold, silver or all out Fun with a capital F. The INSTAX mini 12 is designed to keep up with life, wherever your adventures may take you. Which is why this camera is kitted out with super simple controls so all your friends can have a go. Twist to turn on. Twist further to enter Close-up mode. Twist to turn off. That's it, lesson over. And with parallax correction, by switching to close-up mode, the adjustable viewfinder neatly pairs up with the lens, so you get the shot you see. The INSTAX mini 12's bubbly 'inflatable' iconic design makes this camera even more playful and eye-poppingly pleasing. And with five colours to choose from – Pastel Blue, Mint Green, Blossom Pink, Lilac Purple and Clay White – there are plenty of options available to make mum's day.
STM Goods for mum
STM Goods have some wonderful Mother's Day tech gadgets making present shopping super easy with their range of innovative accessories. For the iPad loving mum, you can get her a Studio for iPad ($59.95) which offers a feather light construction with a form-fitting design to protect your iPad, suitable for mums whose iPad never leaves their sides. The case is lightweight and durable, and keeps your iPad safe with a protective shell, preventing bumps and scratches. For the total tech mum, the ChargeTree Go Portable Wireless Charging Station ($149.95) is ideal for mums who own a variety of tech gadgets. It charges three devices at once, at home and on-the-go. Enabling iPhone, AirPods, and even an Apple Watch to power up in sync, never having one device too far from another. This is a cool-looking crowd pleaser for multi-device tech users! Other great options from the STM range include the Myth Laptop Sleeve ($74.95) for the business mum and the MagPod Smarter Phone Stand ($69.95) for the social media savvy mum. All are available now from https://www.stmgoods.com.au/.
Mountain Designs
Keep mum warm this winter with the Women's Liberty 700 Goose Down Hooded Longline Jacket. Whether she's heading to Après ski or exploring the city on a chilly day, she can dress to impress with the longer length and sleek design of the famous Liberty down jacket. The flattering slim fit coat offers exceptional warmth with highly compressible, 700 fill power goose down insulation and a quilted square baffling design giving you ultimate cover from day to night. The tricot-lined collar and hand pockets provide luxe comfort, while the adjustable, removable hood with removable faux fur trim allows you to customise your look. Features include: Insulation – 700 Loft, 100% RDS Goose Down (90/10); Wind Resistant; Durable; DWR Finish; Highly Compressible; Stuff Sack Included. Available here.
Young Henrys beverages
A top alcoholic gift option for mum this Mother's Day is the ST. ALi x Young Henrys Coffee Gin. A well-balanced love letter to both coffee and gin, the new release blends together hand selected Peruvian coffee carefully roasted by ST ALi. laced with an incredibly delicate and pure essence of coffee. The gin also incorporates a fusion of cascara (dried coffee cherries) from Aida Batlle in El Salvador, and piney juniper, topped off with an earthy Angelica root and fruity Tasmanian Enigma hop, resulting in a surprisingly elevated flavour profile. BUY HERE ($65.00). Another great option is Young Henrys x Alpha Box + Dice – Semillon Sour + Pinot Noir Sour. Infused with the deliciousness of Young Henrys' signature brews, the two sours have been masterfully aged in the warmth of Alpha Box and Dice wine barrels, resulting in the colourful, fruity burst of flavour bottle'd before us. Each of the 1300 hand-bottled blends are available now for a limited time at select bottle shops and Young Henrys Tasting Bar in Newtown. BUY HERE ($20.00).
Uniden Gifts for mum
A great gift for the expecting Mum's would be a Uniden BW 3102R Digital Wireless Baby Video Monitor. With Remote Viewing via Smartphone app (with two Cameras and App Dock), this system has a large 4.3″ colour screen designed to monitor the safety of your sleeping baby or kids playing with an exceptionally user-friendly, high quality digital encrypted monitoring system. With a handy "Walkie Talkie" Function, you can even talk to and soothe your baby remotely. The BW 3102 also comes with Temperature Display with Temperature Range Alert and a selection of Lullabies to play to your baby. For more info, click here. Another top option, which would be perfect for mums to use with the kids while on school holidays or adventures, is the Uniden UH45 80 Channel UHF Handheld Radio with Kid Zone. It allows you to choose up to 80 communication frequencies, features an Inbuilt LED Light, is Rechargeable or Standard Battery Compatible and with its Mini Compact Size, is small enough to fit anywhere. Available now from JB Hi-Fi.
Dermeren Skincare
Another great gift option this year would be something from Dermeren Skincare – a female-founded Australian brand created to provide solutions for the busy modern woman. You cannot go wrong with the MYCRO – an advanced at-home microdermabrasion device that gently exfoliates and detoxifies your pores, leaving your skin feeling fresh and plump. Previously known as the Facial Kit, the MYCRO removes impurities that reside deep within the skin surface, providing spa-grade exfoliation from the comfort of your own home. After using the device, newly exfoliated skin is prepared for optimal product absorption, allowing your skincare products to penetrate deeper for more effective results (RRP $249). Another excellent option is their deeply cleansing vibrating Facial Brush designed to remove excess makeup, oil, SPF and product build-up from your pores. Suitable for all skin types, the Facial Brush allows for targeted cleansing in hard to reach facial areas, such as the corners of your nose, and the three spa-grade cleansing modes can be interchanged, depending on your skin's needs (RRP $219 but on sale now for $189). Products are available from Dermeren.com.au.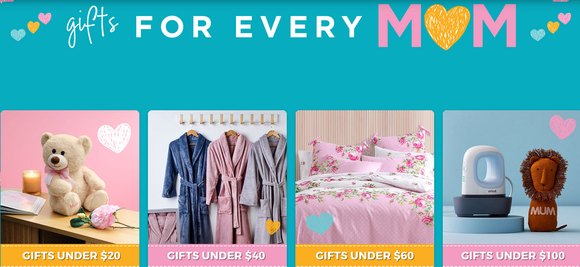 Spotlight Gifts
Spotlight is a family-owned and operated Australian business with stores throughout Australia, New Zealand, Singapore and Malaysia. The brand employs more than 7,000 people trained to provide high-quality service and expertise in arts, crafts, sew, dress, furnishings, made-to-measure curtains and blinds, manchester, party products and homewares. There are multiple gift options under $100 for mum from pillows to mattress toppers and quilts to sheets, bathrobes, sewing trolleys and so much more. For more information on Spotlight or to view all the product ranges please visit: www.spotlightstores.com.
Fire TV Cube
Another top gift option this Mother's Day is the Fire TV Cube (RRP $219). Do you wish your TV did that little bit more? Helped out around the house even! Maybe you're looking to upgrade, but don't want to spend the money on a brand-new TV? Introducing the Fire TV Cube – Amazon's best Fire TV streaming player yet, giving access to the best streaming options on the market by plugging into your TV and connecting to the Alexa app. Perfect for the busy household, the Fire TV Cube can be controlled entirely hands-free with Alexa, allowing users to launch and control content with their voice. As a small, portable device, the Fire TV Cube doesn't compromise on quality with cinematic 4K Ultra HD, Dolby Vision, HDR, and immersive Dolby Atmos audio providing the optimum viewing experience. 
Philips 1200 Series Espresso Machine
For the mum who can't go without her daily cup of coffee, the Philips 1200 Series coffee machine is the perfect gift for mum. Thanks to its intuitive touch display, mum can enjoy two delicious coffees from fresh beans at the touch of a button. The Classic Milk Frother dispenses steam, allowing you to easily prepare silky smooth milk froth for your cappuccino. Key features of the new Philips 1200 Series coffee machine include: Two delicious coffees from fresh beans, with ease; Classic Milk Frother dispenses steam, allowing you to easily prepare silky smooth milk froth for your cappuccino; Easy selection of your coffee with intuitive touch display; Ability to adjust aroma strength and quantity via My Coffee Choice; Durable ceramic grinders. With the perfect temperature, aroma and crema cup after cup, easy cleaning thanks to fully removable brew group and automatic descaling for your convenience, you simply cannot go wrong with this one (RRP $699). For more info, click here.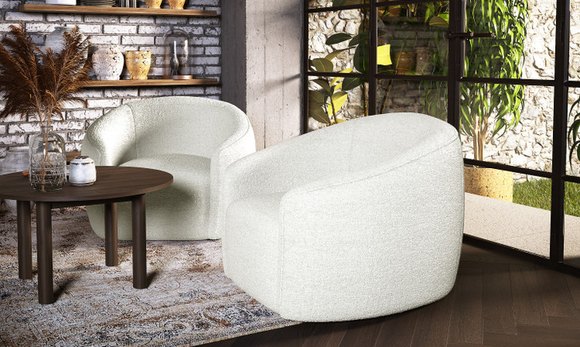 Yara Boucle Chair
A great gift idea for mum to enjoy at home would be an Accent chair from Luxo Living. The Yara Boucle Chair is quite on trend right now and perfect for mums as we're getting our homes cosy for winter. A modern twist on that '70s style, it is lined with mid-century era bouclé fabric that has made a real comeback in recent times — and there is no wonder why. Not only does the material's texture add a sense of flair to your bedroom, lounge or wherever else it is that you're sprucing up, but it is also an efficient fabric in the sense that the woven fibres are solid and robust. That, however, does not take away from how smooth and snug it is. A heat-retaining fabric is ideal for sitting back and taking some time out and is soft for extra comfort. You won't need to look much further if you want a chair you can have for years and still look as good as new. Made from solid engineered wood, it is exceptionally well-built and supported by a set of plastic legs that prevent scratching on wooden or tiled floors if you're prone to wriggling around a bit before settling in. Preassembled, all you have to do is get it inside, and it is ready to go (RRP $399).
Sydney Unleashed is one of Australia's premier entertainment publications exploring the latest in lifestyle trends. From Sydney's finest restaurants, cafes and bars to the hottest in gadgets, products, and home entertainment, Sydney Unleashed is your one-stop lifestyle platform.