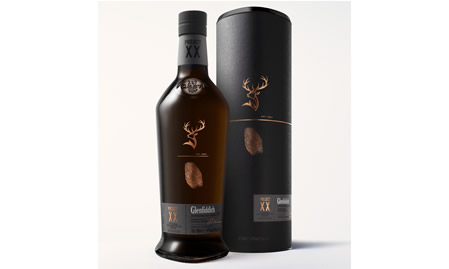 The Perfect Whisky For Your Dad This Father's Day
Forget socks and aftershave. Everyone knows that what dad really wants for Father's Day is a world-class whisky. But with so many to choose from, how do you know which whisky your dad would like best? To help you make the right choice, here are a few world-class Scotch whiskies to suit every kind of dad and budget this Father's Day:
Glenfiddich IPA Experiment – The Beer Loving Dad
If your dad loves his beer, this is the perfect whisky for him. Brilliantly crafted to blend the flavours of scotch and hops, Glenfiddich IPA is the first single malt whisky aged in IPA casks. Malt Master Brian Kinsman (awarded the prestigious Master Distiller of the Year title at the 2017 International Spirits Challenge) collaborated with a local Speyside craft brewer to create an IPA beer especially to pioneer his experimental malt. The result is a bold and zesty Scotch whisky imbued with zesty citrus and tangy hops. RRP $130.  
Monkey Shoulder – The Dad Who Loves a Laugh
For the dad who doesn't take himself too seriously and always has a dad-joke at the ready, Monkey Shoulder will be right up his alley. Monkey Shoulder can be enjoyed almost any way – whether it be neat, on the rocks, with a mixer, or as an ingredient in a cocktail. It's the world's first triple malt whisky, made  from the unique combination of three tasty Speyside single malts, expertly married in small batches to create a versatile flavour like no other. $55.
Glenfiddich Project XX – The Dad Who Loves His Whisky
Another experimental whisky from Malt Master Brian Kinsman, Glenfiddich Project XX (pronounced Project Twenty) is perfect for the whisky lover and collector. Pioneered by 20 of the world's greatest whisky experts, the Glenfiddich Project XX is blended in a variety of different casks, as selected by the 20 specialists. This exceptional whisky embodies the warm, fruity character of a classic Glenfiddich whisky with hints of apple blossom, summer fruits, ripe pear and hints of sweet candyfloss.  RRP $140.
The Balvenie Caribbean Cask 14 Year Old – The Well-Travelled Dad
This 14 year matured whisky is crafted in Scotland and 'finished' in a European Caribbean rum cask offering a traditional smooth, honeyed character making it the perfect tipple to be enjoyed anywhere in the world. If you need further proof about this drink's global appeal, The Balvenie just won Gold at the 2017 International Spirits Challenge. RRP $130.
Glenfiddich 21 Year Old – The Dad Who Has Everything
It doesn't get much better than this! After maturing for 21 years, Glenfiddich 21 Year Old is finished in casks that once contained Gran Reserva rum. These casks add a warmer and richer flavour to the whisky with exotic tastes of figs, lime, ginger and a vibrant spicy toffee warmth. Glenfiddich 21 Year Old offers the ultimate taste of luxury, and is guaranteed to impress even the hardest father to buy for. RRP $255.  
The Balvenie DoubleWood 17 Year Old – The Hardworking Dad
Spoil your dad with this award winning whisky so he can enjoy a hand-crafted Scotch whisky at the end of a hardworking day. The Balvenie Double Wood 17 Years is matured first in American oak barrels, and then finished in European oak sherry casks, adding rich spicy flavours and depth of flavour. The Balvenie distillery remains hand-crafted to this day – from the Malt Men who turn the barley, to the Coppersmiths who attend to the stills, and the Coopers who hand-craft all of The Balvenie casks. This whisky will be truly appreciated by any hardworking father. RRP $172.
Grant's – The Family Man
For the dad who always puts his family first, Grant's is the perfect tipple. Grant's remains the oldest family owned blended Scotch Whisky, made by five generations of the William Grant & Son's family. Aged in 3 different types of wood, Grant's prove why blended whiskies are adored the world over. Renowned for its quality, Grant's has a smooth, rich and mellow flavour that's easy to drink and warms the heart. RRP $42. 
Glenfiddich 12 Year Old – The Fussy Dad
You can't go wrong with the world's most awarded single malt, Glenfiddich. This world class whisky will please even the fussiest of dads, with its distiller having been named The Distiller of the Year an unprecedented six times, including 2017 and 2016. Creamy with a long, smooth and mellow finish, Glenfiddich 12 Year Old is widely proclaimed as the best dram in the valley and for good reason. With sweet and fruity tones, developing into butterscotch and subtle oak flavours, the fruitiness of this whisky is not only distinctive but loved by the world over. RRP $70.  
Most ranges available from all good liquor stores. 
Sydney Unleashed is one of Australia's premier entertainment publications exploring the latest in lifestyle trends. From Sydney's finest restaurants, cafes and bars to the hottest in gadgets, products, and home entertainment, Sydney Unleashed is your one-stop lifestyle platform.