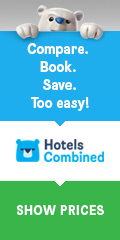 Music
Pigeon Q&A
How did you get your start in the music industry?
I've been playing music since I was 11 or so. Playing bass in a bad ass pop punk band. we've all been in other bands with each other throughout high school and university and now we've settled in to Pigeon.
Best part of what you do?
I think we'd all agree that it's playing live. There's something intensely powerful about a live show with good sound and good lights etc. and that's what we strive to achieve. We want to eventually recreate the feeling that we get when we watch an amazing live act. That's the aim anyway. Haha. Oh and the rider, that's also a good part of what we do.
And the worst part?
I think the worst part is having to share a car with four other smelly lads for longer than is ideal. And lack of sleep and money, but these are the things we do to be pursuing a passion and it's a small price to pay.
Any interesting experiences you can share?
Hmmmm, none that we're proud of. Haha. One time in a location which I won't divulge, we had a bit too much to drink and the crowd ended up helping us pack our car so that we could go and party with them and we ended up with half the venue's gear (we returned it later). We woke up with a dog in our apartment and weren't sure how it got there. Also Luke (sax player) threw up on Bombs Away's air mattress one time. That's a highlight.
Favourite album of all time and why?
Man, I get asked this question so often that I should really have a good answer for it but it just seems to get harder. Maybe Self-Titled by Miike Snow? Otherwise it'd be something like Bon Iver, Jonsi or James Blake. You know those albums that seem to have infinite depth.
Best live performance that you've ever seen?
I'd have to say either Bloody Beetroots at Big Day Out 2013, Royksopp at Big Day Out 2012 or Sufjan Stevens at the Tivoli. All of these were the kind of gigs that firmly plant your lower jaw on the floor for the entirety of the set and at the end it feels like you've only been watching for five minutes.
Favourite bars/clubs/pubs to hang out in?
In Brisbane we like Rics, Black Bear Lodge, Bowler Bar, Oh Hello and Alhambra, those kind of dimly lit trashy bars with cheap drinks. We're musicians, so we're poor and like to drink a lot so we're not that fussy about where that occurs.
Take us through a typical day in the life of Pigeon.
Nick (the drummer) and I work and pretty much live in a studio so we spend most of our time doing our music and other people's music. Chris (Bass) works at a bunch of festivals and things like that and takes great pleasure in making a respectable excel spreadsheet (he also manages the band). Luke (sax) and Aaron (keys) are both chillers and they spend most of their time partying, studying and generally raising the 'coolness' average of the band.
What are your plans for the rest of the year?
We plan to be fairly hectically busy with touring, writing, recording and releasing music. We're also working on our own custom light show that will come together for the upcoming tour. It will be a spectacle….providing I can learn how to use a soldering iron in time.
Any news or final comments?

Our new clip for Curtain Call has just come out and we'll be on the road to promote it very soon. If you like fun party times, loud music and pretty lights then make sure you're there. Go team!
© Danny Canak
Pigeon are touring on the east coast this August/September. Visit www.facebook.com/pigeonsite for more info. Curtain Call single out now.