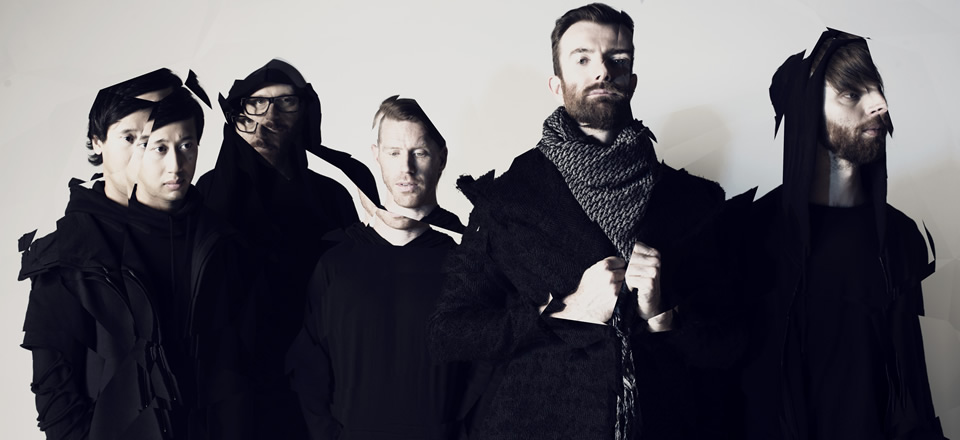 Following multiple ARIA and APRA Awards, plus a string of platinum plaques, Birds Of Tokyo have become Australia's most popular contemporary rock band.
Over recent years, we've all heard the highly melodic radio staples like 'Plans', 'Wild At Heart', 'Lanterns', 'This Fire' and 'Anchor'. But Birds Of Tokyo have returned to their epic rock roots on their brand new album, Brace.
In the lead up to the release, the band took some time out to chat with Sydney Unleashed.
How did you get your start in the music industry?
I was a bit of a young barfly (and an eager drummer without a drum kit) at a couple of live venues in Perth and as a result, would see 100+ shows per year and met loads of wonderful and talented people. So I just sort of fell into playing in bands, organising gigs and becoming immersed in the whole music world.
Best part of what you do?
Playing live, exorcising demons and continually sharing that experience with the band along with old and new fans alike. Performing in a way is also the icing on the cake after all the countless hours put into writing and recording material.
And the worst part?
Travelling is a catch 22 scenario. We've been fortunate enough to write, record and perform in some amazing parts of the world, but too much time away from home and not having some sort of healthy routine can screw with your mind and body.
Any interesting experiences you can share? 
Off the top of my head, when recording in Gothenburg, Sweden, the local bar near the studio had never heard of an espresso martini, so we gave them the instructions and they seemed pretty impressed with our 'Australian' concoction. We came back the next day to see written upon their indoor weekly special blackboard 'try our world famous Russian Coffee'! Of course we had to order a round and we were devastated to find they had altered the fairly simply recipe and it subsequently tasted gross.
Favourite album of all time and why?
I must have 136 favourite albums of all time but in the heavy realm, Rage Against The Machine's Self-Titled stands the test of time with its hard hitting conviction and perhaps Nirvana's In Utero for its raw honesty. Bob Dylan's Nashville Skyline is a classic I've found just gets better with each listen. It's hard for Abbey Road not to take the cake, but the White Album is still my preferred Beatles full-length listen, complete with a bit of filler. The new Birds album will most likely surpass all of those as there's no filler at all.
Best live performance that you've ever seen?
Midnight Oil at Metro City in 1998 comes to mind, Regurgitator at Lorne Falls Festival 2003, Mr Bungle on their California album tour in 1999, The Chemical Brothers at Big Day Out 2000, Nine Inch Nails in Orange County recently, The Bronx at SxSW, Magic Dirt 'Friends In Danger tour' which must have been back in '96, The New Pornographers at The Wiltern in LA, The Mark of Cain at Amplifier…there are so many! PJ Harvey coming up in January at The Tivoli might go top five!
Favourite venues to hang out in?
Low Bar on Crown, Waywards/The Bank, end up at Newtown Social, Oxford Arts or Captain Cook a lot. Prince of Wales Bunbury, The Triffid Brisbane, Rosemount Hotel Perth and Divers Tavern in Broome are great spots to get back to.
Take us through a typical day in the life of Birds Of Tokyo.
Tend to the pets, attempt exercise, blow it off, tell our better halves we won't be back late, meet up for coffee, talk grand ideas, procrastinate at the studio, more coffee, write eight seconds of what is sure to be a banger, give ourselves a pat on the back, go to the pub for 'one', end up hanging for food and check the gig guides, hit a show with mates, end up back at the studio for a productive midnight jam, find less than impressive phone recordings the next morning!
What advice would you give to someone looking at getting involved in the music industry?
Get out there and catch a local show as often as you can within your means. That sort of networking is invaluable as opposed to sitting back glued to social media. It's pretty much a case of supporting the industry you may want to support you.
Any news or final comments?
Brace has been quite the writing journey for the band with a lot of blood, sweat and curse words thrown around but we're pumped with the world we've built for these songs and the upcoming live shows, so it's out of our hands now and into everybody else's.
Birds Of Tokyo's new album Brace is out now. The band will also be kicking off a national tour this month before hitting Sydney's Enmore Theatre on 16th December (2016). Don't miss it!
© Danny Canak
Sydney Unleashed is one of Australia's premier entertainment publications exploring the latest in lifestyle trends. From Sydney's finest restaurants, cafes and bars to the hottest in gadgets, products, and home entertainment, Sydney Unleashed is your one-stop lifestyle platform.