Choosing an Online Casino: 7 Tips to Help You
Online gambling is seeing a renaissance at the moment. During the pandemic's early days, bookies and casinos were forced to close. People who enjoyed gambling had no other option than to do it online. Such individuals quickly realised that online gambling was a lot more convenient than physically going into a betting shop every day to play.
If you are interested in online gambling, then the first thing you need to do is to find a good site. There is a lot to choose from, so this post will tell you all of the qualities of a reliable and good casino, to make selecting one easier for you.
Reading Guides
One of the easiest ways to find a reliable online casino is to read expertly curated guides, offering information on the best casinos in a specific place or region. It is worth noting that Australia has some of the world's best casinos. You can click here to learn more about Australian casinos, or alternatively, do your own research. The United States, Canada, and the United Kingdom also have very good casinos and strict regulations.
Online Reviews
Always read a casino's reviews before you sign up for it. A casino's reviews will help you to get an idea of what it is like to play with them. Bear in mind, most people leave reviews when they have had a negative experience—very few people leave reviews when they have had a positive one. An absence of positive reviews does not necessarily mean that a casino's not worth using. If a casino has been open for a very long time, has few negative reviews, and not many positive ones, then it is actually a good sign.
Game List
You must always check out a casino's game list before you commit to signing up and depositing money. If a casino does not have a broad range of games for you to choose from, then you will get bored quickly. The casino you choose should have a mix of live and automated games. Live games can be very entertaining. Only the largest and most established casinos have live games, because it can be expensive paying a dealer to stream themselves spinning a roulette wheel or dealing cards. You can usually see all of a casino's games without registering an account.
Progressive Jackpots
Progressive jackpots are also something to look for. What's the point in signing up for (and playing at) a casino if there's nothing in it for you? Jackpots can be a good way of earning a little extra money. However, it should be noted that the jackpots offered by casinos usually require you to have spent more than a certain amount, before you can qualify for them. Research your chosen casino's prerequisites to accessing their jackpot, before signing up and playing. More often than not, you have to spend more than $50 before you qualify for winning.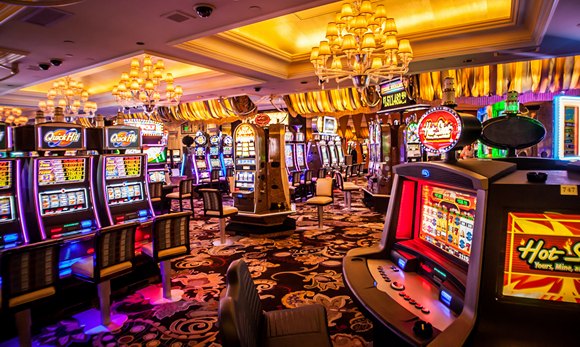 Available Bonuses
Some casinos offer bonuses. You should be looking for casinos that do since bonuses make it easier for you to win. The good thing about bonuses is that by accessing them, you don't technically ever have to spend any of your own money. There is a betting technique called matched betting which involves only using bonuses to play. Some casinos are cracking down on matched betting, but you can do it subtly and avoid detection. Every so often, deposit your own money, withdraw your winnings, and then deposit the same amount (or a little bit more) a few days later. Doing this can help you to fly under your chosen casino's radar and avoid getting banned for bonus abuse.
Live Tournaments
Live tournaments are a great way to earn money. Most casinos only offer poker tournaments. Live poker tournaments can be very lucrative, because poker is a game of skill, unlike many other casino games. You can improve at poker by doing your research, reading about the game, and practicing online. One of the best things about live poker tournaments is that you can usually stream yourself over a webcam, which means you can effectively employ psychological tactics, like bluffing, in order to get the better of your opponents.
Digital Security
Finally, make sure that the casino you are playing at takes its digital security very seriously. Unfortunately, cybercriminals regularly target casinos in order to steal people's money. Make sure the site you have chosen has an SSL certificate and a managed security service looking after it.
Online casinos aren't easy to choose from. There are so many available online, that finding the right one can be a nauseating experience. If it's something you have been struggling with, then you can follow this post's guidance and effectively choose one.
Sydney Unleashed is one of Australia's premier entertainment publications exploring the latest in lifestyle trends. From Sydney's finest restaurants, cafes and bars to the hottest in gadgets, products, and home entertainment, Sydney Unleashed is your one-stop lifestyle platform.