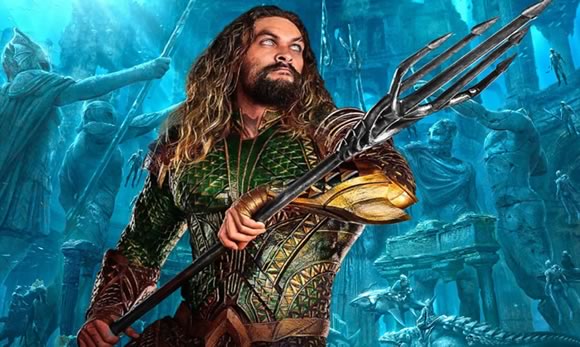 Christmas Holiday Movie Rundown
One of the biggest movie periods of the year is upon us with a better than average cinematic selection for all ages and tastes. These include an underwater long-haired adonis from atlantis saving the world, a solo film of a cheeky yellow transformer, a double dose of Disney with Ralph continuing his wreckage to the flawless return of a singing British nanny. Adult fare such as an 18th century erotic drama and a sharp political satire are not to be missed.
That's only the beginning of a delectable assortment of silver screen delights. Do what I do, mix your Maltesers in warm popcorn, grab a mega coffee, sit back and be taken into another world. Here is everything you need to know.
NOW SHOWING 
SPIDER-MAN INTO THE SPIDER-VERSE
Rated PG 117 min *best suitable from age 10
Hailee Steinfeld, Nicholas Cage, Jake Johnson
Just when you thought superhero films were all alike, here is a tale of multiple Spider-persons in a remarkable action packed emotional journey. Animation so good, you forget it is a cartoon.
THE GRINCH
Rated G 86 min *suitable all ages
Benedict Cumberbatch, Rashida Jones, Pharrell Williams
Far cry from the Jim Carrey Dr. Suess version, this is an irresistible take on the classic tale of a grumpy green citizen of Whoville planning to ruin Christmas.
BUMBLEBEE
Rated PG 113 min *best suitable from age 10
Hailee Steinfeld, John Cena, Megyn Price
More mechanical action mayhem in prequel spin-off from the Transformers film series set in the 1980s. Shows how a battle scarred on-the-run metal shapeshifter becomes sarcastic yellow volkswagen befriending a teen girl.
OPENING BOXING DAY
AQUAMAN
Rated M 143 min *best suitable from age 14
Jason Momoa, Willem Dafoe, Amber Heard
Deep blue sea hero Aquaman, last seen in Justice League, wields his trident out of the Atlantis depths, joins forces with his marine life and friends to save the world. Filmed in Australia. Nicole Kidman and Dolph Lundgren also star, great fun.
RALPH BREAKS THE INTERNET
Rated PG 112 min *best suitable from age 8
John C. Reilly, Sarah Silverman, Jane Lynch
Follow up to Disney video game pop-culture favourite, Wreck it Ralph. Goes an extra dimension into the world wide web, only to dismantle it in his own clumsy lovable way. Delightful feel-good story full of game references and fun.
THE FAVOURITE
Rated MA 119 min *best suitable from age 18
Emma Stone, Olivia Coleman, Rachel Weisz
This is no Jane Austen true romance fluff, definite adults-only fare set around 18th century England as a frail Queen Anne occupies the throne enjoying manipulation of the mind and intimate body games with palace colleagues.
HOLMES AND WATSON
Rated M 89 min *best suited from age 14
Will Ferrell, John C. Reilly, Hugh Laurie
Amusing anything-goes take on the greatest detective the world has ever known, Sherlock Holmes. Beware of politically incorrect jokes and pratfalls.
VICE
Rated MA 132 min
Christian Bale, Steve Carell, Amy Adams
Award season contender. Christian Bale transforms physically and mentally into former Vice President Dick Cheney in a mostly untold and somewhat true story of a Washington insider. Edgy, dark political satire with an amazing cast.
COLD WAR
Rated M 88 min *best suitable from age 17
Joanna Kulig, Jeanne Balibar, Tomasz Kot
In glorious black & white, Polish love story of opposites attract set around eastern Europe in the 1950s. Lovers of arthouse films should not miss this.
OPENING NEW YEARS DAY 2019
MARY POPPINS RETURNS
Rated G 130 min *suitable all ages
Emily Blunt, Lin Manuel-Miranda, Emily Mortimer
Glorious return of the umbrella flying British nanny with all the right moves to bring happiness and joy into the lives of whoever she comes in contact with. Fine musical sequences, astonishing production, terrific wit, all round beauty.
OPENING JANUARY 3RD
HOW TO TRAIN YOUR DRAGON 3
Rated PG 99 min *best suitable from age 6
Cate Blanchett, Jay Baruchel, Gerard Butler
Third instalment of the incredibly emotional and beautifully made 'Train your Dragon' film series follows accidental hero Hiccup and charming Toothless discovering a hidden world of new creatures and the adventures that follow.
OPENING JANUARY 10TH
INSTANT FAMILY
Rated PG 118 min *best suitable from age 12
Mark Wahlberg, Rose Byrne, Isabela Moner
True story loving couple suddenly realise they are out of depth when fostering three children. Cue kids run riot, adults fall over before happy feel-good finale
Shane A. Bassett
Sydney Unleashed is one of Australia's premier entertainment publications exploring the latest in lifestyle trends. From Sydney's finest restaurants, cafes and bars to the hottest in gadgets, products, and home entertainment, Sydney Unleashed is your one-stop lifestyle platform.