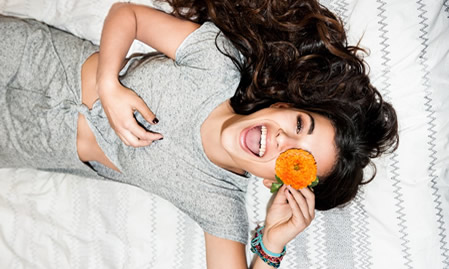 Hot Ministry of Sound talent, Elen Levon, recently took some time out to chat with Sydney Unleashed.

How did you get your start in the music industry?
In 2009, the group I was in split up and the same management wanted to take me on solo. When I was 16, I got a contract with Ministry of Sound and have been living my dream ever since.
Best part of what you do?
Performing and travelling the world.
And the worst part?
Missing home and family
Any interesting experiences you can share?
I have so many, but a recent one was probably running into Jennifer Lopez in the recording studio in LA.
Favourite album of all time and why?
HIStory – Michael Jackson. It's what inspired to do what I do.
Best live performance that you've ever seen?
The Jacksons – I went to their recent concerts and it's so incredible how they still dance the way they do. It made my life.
Favourite bars/clubs/pubs to hang out in?
I don't really go out too much cause I'm always busy. But when I get a chance, I always get some Ben & Jerry's Ice cream 😛
Take us through a typical day in the life of Elen Levon.
If I'm not working and in the recording studio, I will try go the beach or do something adventurous and outdoorsy.
What are your plans for the rest of the year?
More songwriting, a few trips to LA and touring.
Any news or final comments?
Get my new single: "Wild child" on iTunes now!
© Danny Canak
Sydney Unleashed is one of Australia's premier entertainment publications exploring the latest in lifestyle trends. From Sydney's finest restaurants, cafes and bars to the hottest in gadgets, products, and home entertainment, Sydney Unleashed is your one-stop lifestyle platform.