Get Organised with Frixion
If you started the New Year with a pledge to stay organised but your 'to do' list is getting out of hand, then grab a Frixion pen and start rubbing out all your completed tasks to help you keep on top of your game.
According to psychologist Jocelyn Brewer, deleting completed tasks off your 'to do' list helps you feel in control and gives confidence and clarity when going about planned activities.
"In today's fast-paced world, as busy mums juggling multiple roles, it is easy to feel overwhelmed by all the appointments and activities we have to fit into one day, especially once school term kicks into full swing.  The simple act of handwriting a 'to do' list is an empowering approach to framing your tasks in an action orientated way and will help you enjoy a sense of achievement as tasks are completed.  Handwritten 'to do' lists can relieve the load on your memory and help you focus on the actions required to complete tasks, " she says.
Frixion Pens are the perfect tool to help you get organised. Through the use of thermo-sensitive ink, which disappears via friction when rubbed with the in-built eraser, you can magically rub out completed tasks and make them disappear before your eyes, helping you feel one step ahead.
The variety of colours in the Frixion range can also help you stay organised.
"Try using different colours in the diary, calendar or wall planner for different events  – blue for sports, red for medical appointments, yellow for parties etc.  Or have a different colour code for each family member. That way, you can get used to easily identifying different activities at a glance so you'll never miss an event," advises Jocelyn.
Choose from across the Frixion range to suit your purpose:
Frixion Ball  – a gel ink pen in nine colours – great for notes, handwriting, studying and general use, RRP $3.50
Frixion Clicker – a retractable ball pen in a choice of seven colours, available in fine and extra fine.  Click the top of the pen to retract and pop it in your hand-bag or briefcase for handy everyday use, RRP $4.45
Frixion Point – a needlepoint pen for ultra-fine writing – perfect for greeting cards and craft, RRP $3.50
Frixion Light – a fantastic erasable highlighter in a choice of six colours – perfect for students and professionals alike.  Highlight text, summarise key points, then rub it out without a trace, RRP $3.05
Frixion Colors – fabulous felt tip markers in a choice of ten fun colours.  Colour, draw, craft and create and if you make a mistake, rub it out and start again, RRP $2.99
Frixion is available in all major retailers, newsagents and stationery suppliers nationally.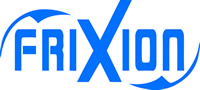 Sydney Unleashed is one of Australia's premier entertainment publications exploring the latest in lifestyle trends. From Sydney's finest restaurants, cafes and bars to the hottest in gadgets, products, and home entertainment, Sydney Unleashed is your one-stop lifestyle platform.