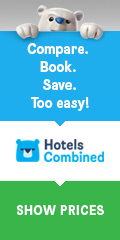 Eat + Drink
Grinders Coffee Camilla Collaboration
Grinders Coffee has partnered with Camilla Franks to create a collectible, limited edition range of Coffee Canisters to delight and excite Grinders Coffee and Camilla Franks devotees in a Feast for the Senses.
The partnership evolved with Grinders Coffee's wanting to work with a fashion designer who could be inspired by the countries of origin of our beans, and the indigenous heritage of those nations. In our mind there was only one designer in Australia that completely fulfilled the brief – Camilla Franks.
CAMILLA is a global wanderer inspired by adventures far & wide. CAMILLA's vibrant, extroverted and luxuriously unconventional print designs combined with her recent evolution into broader lifestyle categories make CAMILLA the perfect partner.
Grinders Coffee is the largest roaster of Certified Fairtrade coffee beans in Australia, is especially proud to have been recognised at the inaugural Australian International Coffee Awards for excellence in coffee roasting.
The Grinders Coffee CAMILLA Canisters will become a collectible addition for CAMILLA devotees and an entry point product for all who aspire to the CAMILLA ethos.
"I am so excited to be working with Grinders Coffee – it is a really fun project! I was introduced to GRINDERS Coffee many years ago and really love the coffee! I was particularly interested to partner with them given they are one of the few Australian brands committed to producing an organic, fair trade recognized product", said Camilla Franks.
CAMILLA's prints evoke the awareness, genuine love and respect for Mother Nature & cultures the world over. Grinders Coffee beans originate in many countries including Costa Rica, Papua New Guinea and Ethiopia that ties in beautifully with the print inspirations of the CAMILLA canisters.
PRINT 1: XANADU
INSPIRATION: Corcovado, South Pacific, COSTA RICA. Tropical Rainforests are often referred to as "jewels of the earth." They are home to two-thirds of all living animal and plant species on the planet. With the prehistoric rainforest along the Central American Pacific, Costa Rica's Osa Peninsula (Peninsula de Osa) is one of the most beautiful and biologically diverse locations on the planet.
PRINT 2: ENKI
INSPIRATION: Derived from Masai Mythology, Enki is the God of the Sun; the guardian over rain, fertility, the sun and love for the Masai people. It is believed Enki was once a human, and when the sky and the earth split he sent resources down to the Massai people. In return they placed themselves at the centre of the universe with Enki, as his chosen people.
PRINT 3: DANCER OF THE JUNGLE
INSPIRATION: The male bird of paradise with its strikingly colourful plumage is an amazing spectacle in the jungle of New Guinea. In the mating season, its bright red, yellow and blue feathers stand out against the green of the rainforest. This special bird is one of the most beautiful in the world and has inspired many an artist.
Along with these three CAMILLA inspired canisters, Grinders Coffee is introducing redesigned, innovative and contemporary packaging. Designed to ensure it highlights the information discerning consumers look for when making their coffee choice – the strength of the coffee, whether it's beans or ground and how the coffee can be used – espresso, plunger etc. The new look
Available in Coles Supermarkets from 9th April – 5th May, 2014. Consumers who purchase Grinders Coffee products will receive a CAMILLA designed canister of their choice as a gift. For more information, visit www.grinderscoffee.com.au