How To Succeed In Your Career As A Writer
Many people have a dream to be a writer one day. You may not know where to start or what to do, but this blog post will provide you with information on how to succeed in your career as a writer. It is full of tips and tricks that will help you get your foot in the door and make a name for yourself.
Get Published
The best way to get published is by sending query letters to publishing houses. You can find a list of publishers in the Writer's Market, book publishers in Sydney (if you're in Australia), or on the internet. Be sure to study the submission guidelines for each publisher before submitting your work. Another way to get published is by self-publishing. Many companies offer self-publishing services, such as Lulu and Amazon Kindle Direct Publishing. If you choose to self-publish, be sure to market your book aggressively and build a platform for yourself as an author. No matter how you get published, remember that it takes hard work and perseverance to succeed as a writer. Keep writing and honing your craft, and you will eventually achieve success.
Join A Writing Group
Joining a writing group is one of the best things you can do for your career as a writer. Not only will you have access to feedback and support from other writers, but you'll also be able to get your work in front of more people. This can help you build a writing portfolio, find publishing opportunities, and develop relationships with editors and agents.
There are many different types of writer's groups out there, so it's important to find one that fits your needs. Some groups meet in person, while others are online-only. You can also join a group based on genre or style. If you're looking for a local writer's group, try searching online or checking with your local library or bookstore. If you don't have any luck, consider starting your group. It's a great way to meet like-minded people and build a supportive community of writers. Whatever route you choose, make sure to do your research and find a group that will help you achieve your writing goals.
Attend Writer's Conferences
Attending writer's conferences is a great way to learn more about the publishing industry and make connections with agents, editors, and other writers. Conferences offer workshops, panel discussions, and keynote speeches from publishing professionals. They also provide opportunities to pitch your work to agents and editors. Before attending a conference, do some research to find one that fits your needs. There are national conferences like the Association of Writers & Writing Programs Conference or smaller regional conferences. Some conferences are geared towards specific genres, like mystery writing or children's books.
Once you've chosen a conference, start planning your trip. Most conferences have an online registration form where you can submit your information and pay for your ticket. In addition to the cost of admission, you'll also need to factor in travel and lodging expenses. Conferences can be expensive, but they're worth the investment. They provide an opportunity to learn from publishing professionals, make valuable connections, and get your work in front of agents and editors. Attending a conference is an important step on the path to becoming a successful writer.
Take Writing Classes
One of the best ways to improve your writing skills is to take writing classes. There are many different types of writing classes available, so you can find one that fits your needs and interests. Classes can help you learn new techniques, strengthen your grammar skills, and improve your writing style. They can also provide feedback on your work and help you develop a better understanding of the publishing process. If you're serious about improving as a writer, taking some type of formal class is highly recommended.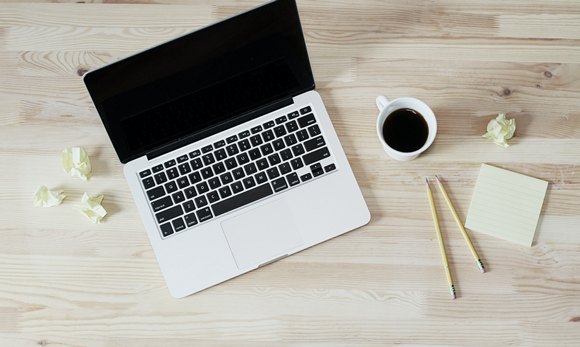 Write, Write, Write
This may seem like an obvious statement, but it's important to remember that practice makes perfect. The more you write, the better you will become at writing. Not only will your skills improve, but you will also develop a strong work ethic. As with any other skill, writing requires practice and dedication to be successful. By writing every day, you will be taking the necessary steps to achieve your writing goals.
Get Feedback
One of the best ways to improve your writing is to get feedback from others. Seek out critique partners or beta readers who can help you polish your work and make it the best it can be. Feedback can be tough to take sometimes, but it's essential if you want to grow as a writer. Be open to suggestions and criticism, and learn from what people have to say. It will make you a better writer in the long run.
Not everyone will be able to give you feedback right away. Sometimes you have to wait for people to read your work and form an opinion. When asking for feedback, be polite. Remember that these people are taking time out of their day to help you, so thank them accordingly. Don't just ask someone, "What did you think?" Be clear about what you want feedback on – plot points, characterization, grammar, etc. This makes it easier for the person giving the feedback to know what to focus on. When someone takes the time to give you feedback, be sure to listen to it and learn from it. Thank them again for their help.
Be Persistent
No one becomes a successful writer overnight. It takes time, dedication, and hard work. If you want to be a successful writer, you have to be persistent. Don't give up when things get tough. Keep working hard and don't let anyone stop you from achieving your goals. There will be times when you feel like giving up, but don't do it. Push through the tough times and keep going.
So, if you're looking to make a career as a writer, then these tips should help you on your way. Follow them, and you'll be well on your way to becoming a successful writer. Good luck!
Sydney Unleashed is one of Australia's premier entertainment publications exploring the latest in lifestyle trends. From Sydney's finest restaurants, cafes and bars to the hottest in gadgets, products, and home entertainment, Sydney Unleashed is your one-stop lifestyle platform.